Sprinkles of jazz flirt with rich harmonies and sweet pop melodies in Summer Salt's buoyant new EP, 'Honeyweed.'
Stream: 'Honeyweed' – Summer Salt
---
Sprinkles of jazz flirt with rich harmonies and sweet pop melodies in Summer Salt's buoyant new EP. Independently released July 12, 2019, Honeyweed is a six-track jaunt through colorful fields of reflection brimming with warmth and wonder.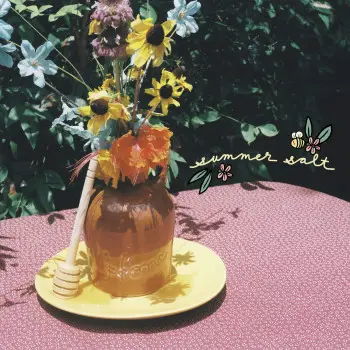 I've got a lover
She's saddled next to me right now
Landing her cartwheels
Gonna make it sure she's not let down
Looking through the trees
Where the roof tops bounce
She asked me if I wanna know know how
I can be your honeyweed
Summer Salt have a way of making even the sad songs feel light and breezy; this is a testament as much to their style, as it is to their longevity and artistic confidence. Formed in the early 2010s as the duo of Matthew Terry (vocalist/guitarist) and Eugene Chung (drummer), Summer Salt released their first EP Driving to Hawaii in 2014. Following a string of EPs over the past few years, the group released their sunburst of a debut album Happy Camper in 2018 – a strong record aided not only by the polished production styles of Phil Ek (Fleet Foxes, The Shins), but also from the band's own well-developed and singular identity.
That Happy Camper energy continues to manifest itself throughout Honeyweed, where Summer Salt's sunburst sound instills a peaceful, easy feeling amongst their listeners. The record opens with the lively title track, a serene love song full of hope and joy. "Honeyweed" soaks in the moment with observant lyrics that catch the little things that make love so exciting.
---
Matthew Terry's bright vocals keep spirits high on the intimate "Fading Away," a beautiful musical escapade with darkly introspective lyrics:
If I get back to life I will be ready
I will begin again
Most of my life I have been dreaming
So boy, I get it
Oh, my ghost, my love, is a radio
Gone with lies, I was thinking about fading away
Life keeps catching on, I'll be thinking about
All my life I've waited for this moment to choose
I was living up too, that was up in my room
And we're sleeping out of tunes and I cry cry cry
Lonely back home, darling you'll leave my room
Through the hallway soon, I'll be fly fly fly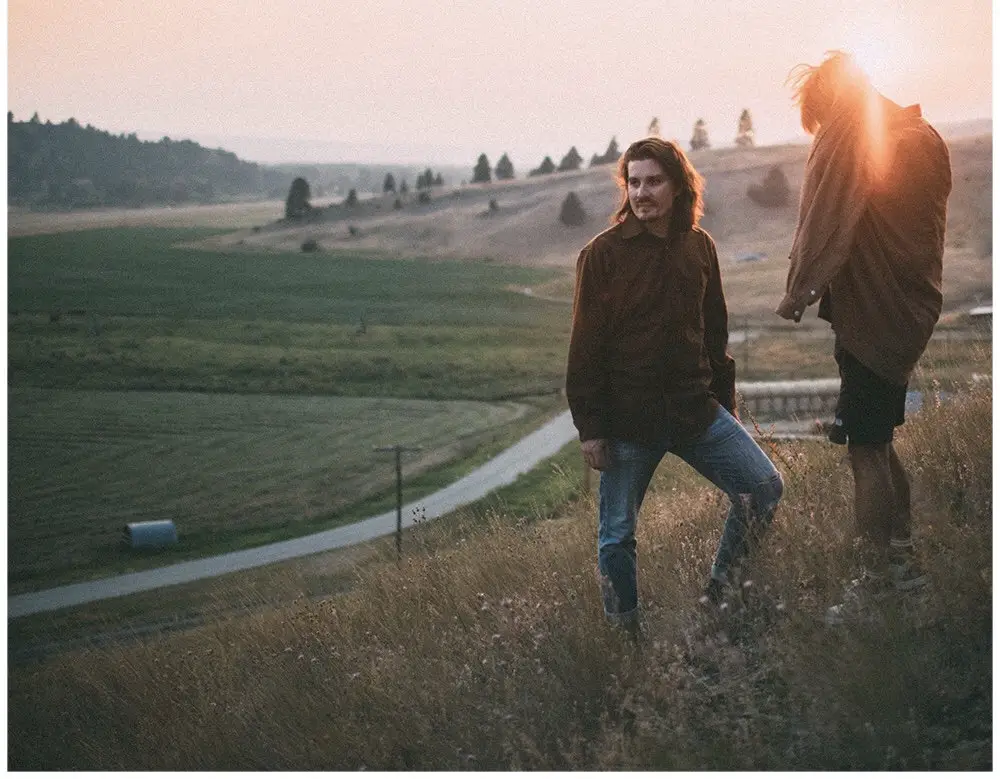 Throughout Summer Salt's music, it's clear the band are having fun and doing things their way. "Well sometimes we lose a little honey from the comb," the band sing in the somber chorus to "Little Chimmy" – marking one of their most unique and memorable metaphors off a collection marked by lush poetry through and through.
As darling as their words can be, Summer Salt's most striking characteristic remains their emotionally rich evergreen sound: That sometimes jangly, sometimes raw electric guitar coalesces perfectly with Eugene Chung's expert drumming, forming a melody and rhythm section upon which Taylor's vocal lines always seem to shine. Few singers sound so pristine at such a high range; Taylor is an exception, and an impressive one at that!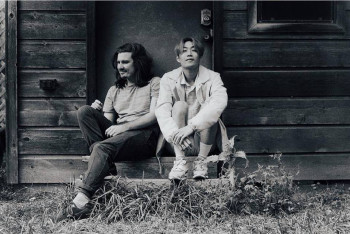 There's a sense of completion by the time Summer Salt conclude their frolick with the engaging and sprightly "Full Catastrophe." The band have, in 23 all-too short minutes, captured some of that blissful summer magic. Part of that certainly lies in the folk-pop innocence of their immersive, yet relatively laid-back instrumentation; certainly it's also to do with the effusive tropicalia elements and '60s pop influences running throughout their sound. Yet as is the case in so many instances, part of Honeyweed's charm is that it just so happened to come into this world at the right place, at the right time: This record reeks of summertime joie, instilling in its listeners a contagious calm that, much like the music itself, sits back and soaks up the sun.
Catch Summer Salt on tour now – dates & more info below!
Where the fog was green, the party screamed
For the man who played the carol
When the chorus rang, I fled the rain
And fell into my pride
Where I've been lifting the end of an empty beach
Living my life full catastrophe
Holding a rose to the end of a gun
Trying to do it alone
– "Full Catastrophe," Summer Salt
---
— —
— — — —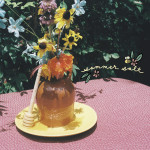 ? © Andrew Reiner
Honeyweed
an album by Summer Salt
---
:: Summer Salt Tour Dates ::
Summer 2019
7.13 – Trees – Dallas, TX
7.14 – White Oak Music Hall – Houston, TX
7.16 – The Abbey – Orlando, FL
7.17 – The Orpheum – Tampa, FL
7.18 – The Masquerade – Atlanta, GA
7.19 – Motorco Music Hall – Durham, NC
7.20 – The Broadberry – Richmond, VA
7.21 – U Street Music Hall – Washington, DC
7.23 – The Foundry – Philadelphia, PA
7.24 – Gramercy Theatre – New York, NY
7.25 – The Sinclair – Boston, MA
7.26 – Webster Underground – Hartford, CT
7.27 – Spirit Hall – Pittsburgh, PA
7.28 – Beachland Ballroom – Cleveland, OH
7.29 – The Shelter – Detroit, MI
7.30 – Bottom Lounge – Chicago, IL
8.01 – Amsterdam Bar & Hall – St. Paul, MN
8.02 – Colectivo Coffee – Milwaukee, WI
8.03 – Duck Room at Blueberry Hill – St. Louis, MO
8.04 – The Bottleneck – Springfield, MO
8.06 – Bluebird Theater – Denver, CO
8.07 – In The Venue – Salt Lake City, UT
8.09 – Fox Cabaret – Vancouver, BC
8.10 – Neumos – Seattle, WA
8.11 – Aladdin Theater – Portland, OR
8.13 – Great American Music Hall – San Francisco, CA
8.15 – Fonda Theatre – Los Angeles, CA
8.16 – House of Blues – San Diego, CA
8.17 – Crescent Ballroom – Phoenix, AZ
8.18 – Lowbrow Palace – El Paso, TX