Bristol, England singer/songwriter Tomo takes an introspective look at becoming the best version of himself with debut single "Enough to Drink."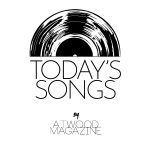 Stream: "Enough to Drink" – Tomo
[soundcloud url="https://api.soundcloud.com/tracks/778383847?secret_token=s-rALRZ" params="color=ff5500&auto_play=true&visual=true&hide_related=false&show_comments=true&show_user=true&show_reposts=false" width="100%" height="300″ iframe="true" /]




---
The only person who can know if you are doing your best is you. We are the only ones who can truly know that we are doing everything we can do to be the best version of ourselves. We know the things that bring us down and we know the things that lift us up and we also know that we are the only ones who can hold ourselves accountable.
Independently released March 26, Tomo's poetic debut single "Enough to Drink" is that accountability.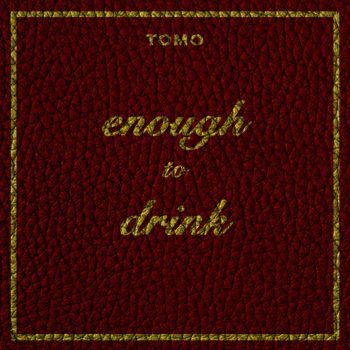 In the Bristol singer/songwriter's own words, "'Enough to Drink' is essentially a track based on those moments of dark introspection when you start to question your value and motives as a human being. Having struggled with alcohol use in the past, these darker thoughts would often arise in my own experience at times when too much liquor had been consumed; hence the title 'Enough to Drink'. "
Bright and pleasing guitar plucks start the song before Tomo's earnest and ear catching voice enters,
If not now then when
Will you make it to the end
Will you get up off the fence
And cease this air of false pretense
There is a vulnerability to the production of this song. Not only in the raw and poetic words he is speaking, but the way in which he's speaking them. "As an extremely organic, personal song, I attempted to reflect this in the production and instrumentation of the track as well, striving to create an intimate atmosphere through the use of layered acoustic guitar recorded using only one microphone," says Tomo. He continues to guiding us slickly through the story,
Have you lost your sense of worth
Or was it lacking at your birth
A vicious tongue disguised as mirth
Will leave you face down in the earth
A dreamy break of faster plucks and heavenly harmonies will us to the next verse,
Will you turn the other cheek
At the risk of seeming weak
Is it truth you truly seek
Amidst the lies you daily speak 
Are you the same inside
At the fading of the light
When the liquor takes it hold
And swallows up your broken soul
The song continues on and implores you to take your own look within, to question what you're doing and adjust and streamline to what you should be doing. Tomo was inspired to write this song after passing graffiti that read, "If not now, when, if not you, who?" Let that inspire you as you listen and decide – what's next?
We're excited to announce that we'll already be hearing more from Tomo as Atwood Magazine will be premiering his next single, "For None to See," on April 15th!
Stream: "Enough to Drink" – Tomo
— — — —
? © Laure Noverraz
art © Jessie Rose Parker
:: Today's Song(s) ::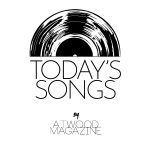 ---
:: Stream Tomo ::