10 years ago, Taylor Swift wrote the perfect song. Now, a decade later, in the process of re-recording her entire body of work so she can own what is rightfully hers, Swift has re-recorded 'Red (Taylor's Version)' and "All Too Well (10 Minute Version) (Taylors Version) (From The Vault)" along with it, making this song even more perfect than it was before.
"All Too Well: The Short Film" – Taylor Swift
---
10 years ago, Taylor Swift wrote the perfect song.
It was on her fourth studio album Red (released October 22, 2012 via Big Machine Records), and it was called "All Too Well."
It was something of a slow burn as any five-minute and twenty-nine second ballad would have been at the time the album was put out, but eventually that slow burn started to catch fire, and inevitably, it exploded. The song was perfect for anyone trying their absolute best to move on, but every time they started to make progress the highlight and the lowlight reel of the relationship started to play. It was the kind of reflection that made you yearn for what was, while also wanting to forget everything all at once. It was a song that let people know, in their lowest and saddest of moments, that they were not alone.
To Swift, this song was always special. It was deeply personal and deeply cathartic to write, so much so that the original version she wrote was a full ten minutes. We use the word "was" because that is what it was. Now, a decade later, in the process of re-recording her entire body of work so she can own what is rightfully hers, Swift has recently released Red (Taylor's Version), a whopping thirty-song collection of re-recorded Red tracks as well as previously un-heard songs "from the vault."
Included in this is the loftily titled "All Too Well (10 Minute Version) (Taylor's Version) (From the Vault)," an epic ten-minute recording that makes the original somehow even more perfect.
"All Too Well (10 Minute Version)," to us, is the correct version. The ten minutes in no way feel drawn out; in fact, they feel necessary. Especially after pairing the music and lyrics with the heart wrenching All Too Well short film, (written and directed by Taylor Swift, starring Sadie Sink and Dylan O'Brian). With that, those ten minutes do not feel nearly long enough.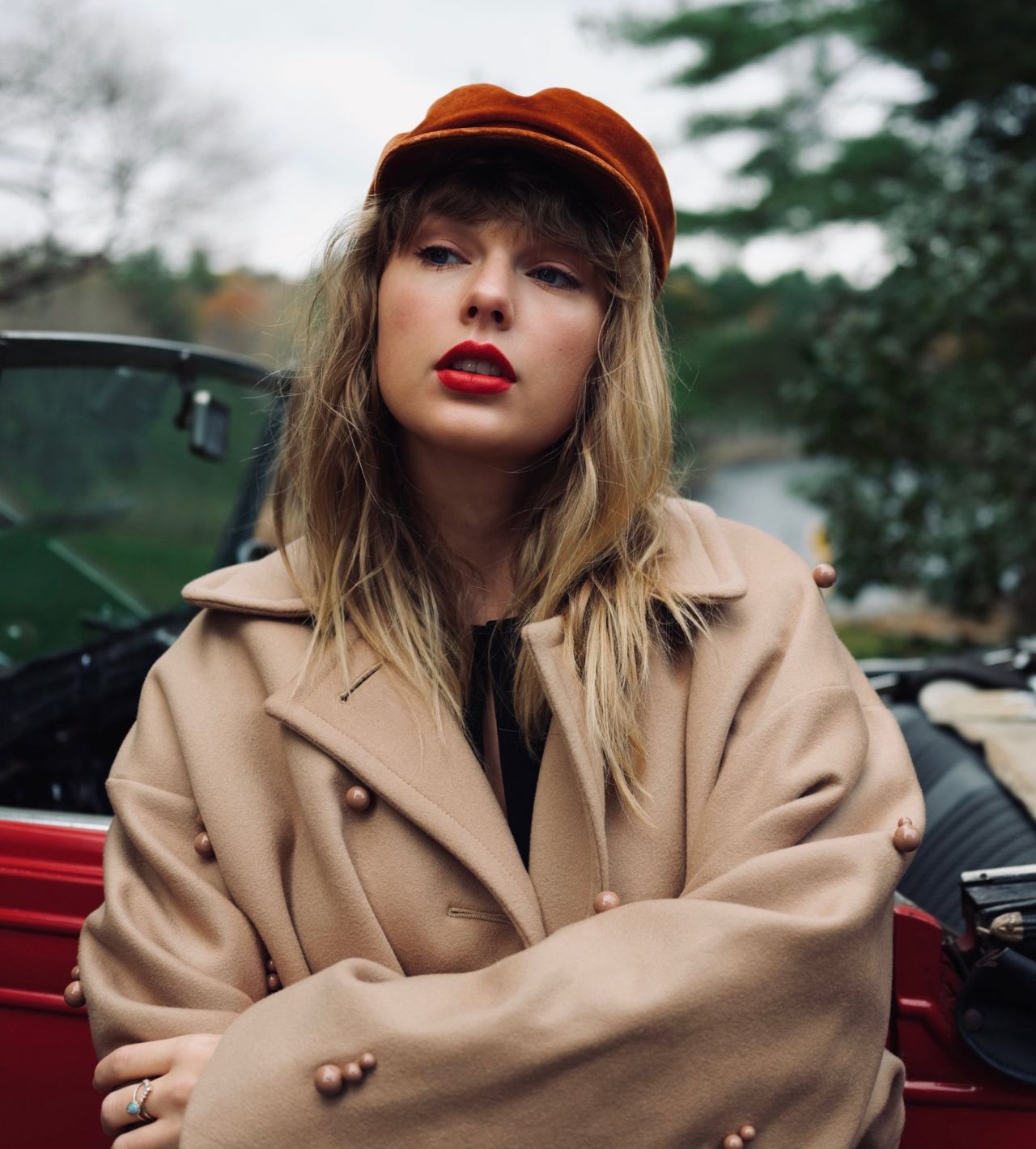 It is full-context, full-heartbreak, full-feeling, and we needed it.
The song begins similarly, with a slight crackle in the air, the type of sound that plays just as an old film reel turned on. It is not until the 2:11 mark where Swift's cadence and tone change in what feels abrupt as our ears have been so used to hearing it one way, but quickly changes from abrupt the most natural, incredibly catchy, progression of the verse that we now cannot believe we didn't have before. The way these new words will be sung back to Swift when she is able to perform it live will truly be something to be seen and heard.
And you were tossing me the car keys, "fuck the patriarchy"
Key chain on the ground, we were always skipping town
The lyrics that were left on the cutting room ground, waiting for Swift to pick them back up, are some of her most gutting and beautiful yet. While three albums span the life between Red (Taylor's Version) and the Folklore/Evermore era, all as equally different as they are wonderful, the almost-forgotten lyrics "All Too Well (10 Minute Version)" feel as if they could be weaved seamlessly throughout the latest two critically acclaimed and piercingly poetic albums that Swift gave us during the pandemic. While she has no doubt evolved, reaching new heights with each piece of work she puts out, what has remained steadfast is her fundamental songwriting and story-telling ability that have never been short of remarkable.
From lyrics effortlessly cutting,
And I was thinking on the drive down, any time now
He's gonna say it's love, you never called it what it was 
to deeply poetic,
From when your Brooklyn broke my skin and bones
I'm a soldier who's returning half her weight
And did the twin flame bruise paint you blue?
Just between us, did the love affair maim you, too?
'Cause in this city's barren cold
I still remember the first fall of snow
And how it glistened as it fell
I remember it all too well
with these lyrics, Swift shows the range and depth she has always had, but at times has had to bury because of the restraints of the arms around her – arms from which we are so glad she has broken free. True to fashion, the parallels to be drawn between Swift's new lyrics and adjacent songs in her catalog are bountiful.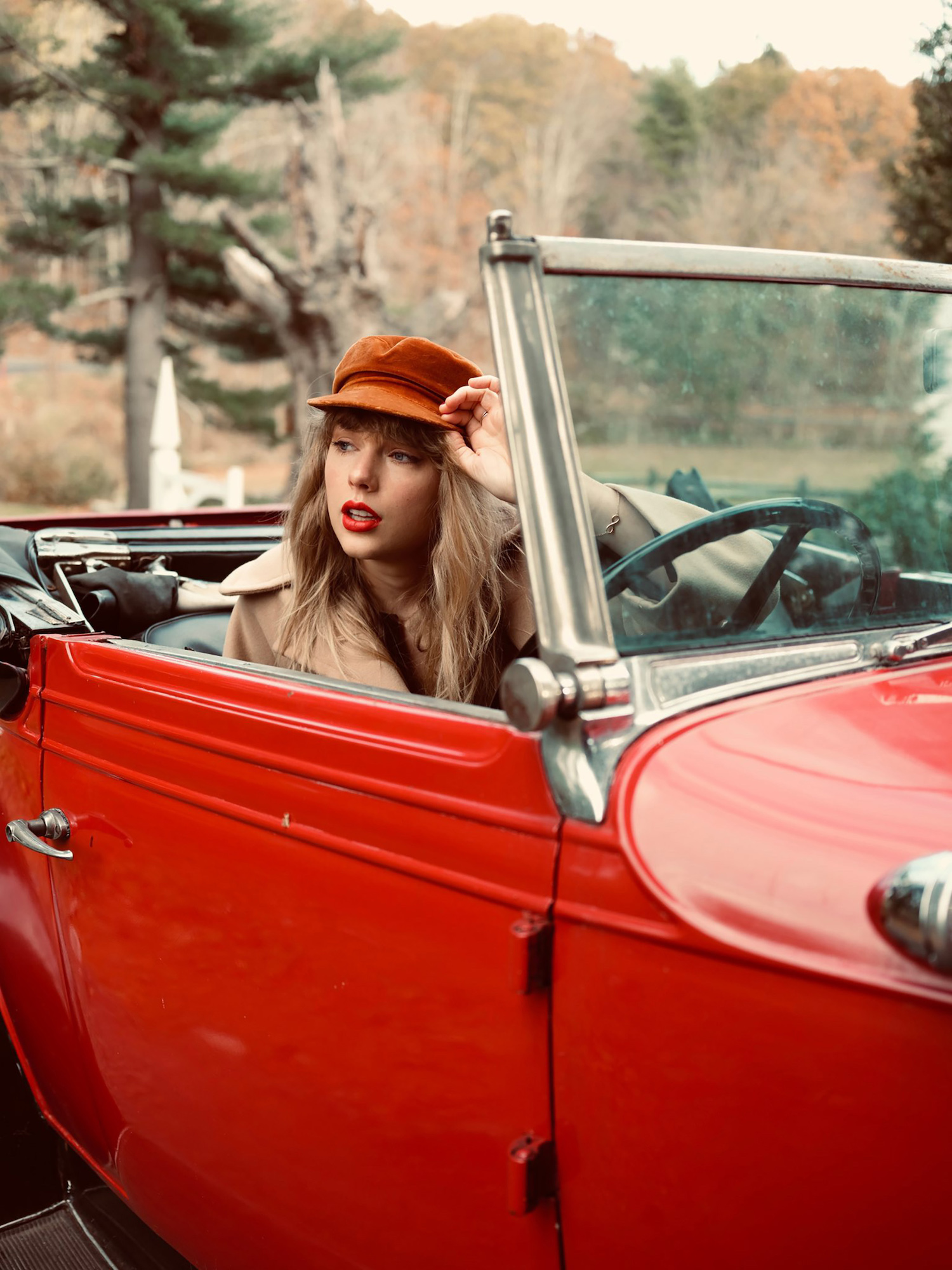 In a cadency rhythm she sings,
A never-needy, ever-lovely jewel whose shine reflects on you
Not weeping in a party bathroom
Some actress asking me what happened, you
That's what happened, you
You who charmed my dad with self-effacing jokes
Sipping coffee like you're on a late-night show
But then he watched me watch the front door all night, willing you to come
And he said, "It's supposed to be fun turning twenty-one"
The concluding lines of this verse hit at the right moment triggering a light bulb in Red (Taylor's Version) connoisseurs. Because we know that this line is a direct reflection of "The Moment I Knew", a story of your person not showing up for your birthday, but really, it's of them not showing up when they know it is the only thing you needed from them.
The tantalizing parallels continue with the All Too Well short film, where Sink and O'Brien live this song for us in truly the most heartbreaking and real way.
At the first crack in the glass O'Brien drops Sink's hand; a small, but lasting moment that many of understand, for lack of better words, all too well. In Swift's latest album, evermore, the song "Champagne Problems" has lyrics that read,
Because I dropped your hand while dancing
Left you out there standing
Crestfallen on the landing
Champagne problems
Did Swift have this idea, this moment of an act so small and yet so telling, pocketed for ten years – only to be brought to life in her latest album and then re-imagined visually through the song that inspired it all? Maybe. Maybe it was a coincidence, but we're hard -pressed to think Swift finds herself in coincidences as poignant as this one. She is as smart as she is genuine, which is why she pays attention to her fans and gives them the things she knows they will appreciate. Because we are as invested in her words as she is, and that is why the bond between her and her fans is unbreakable.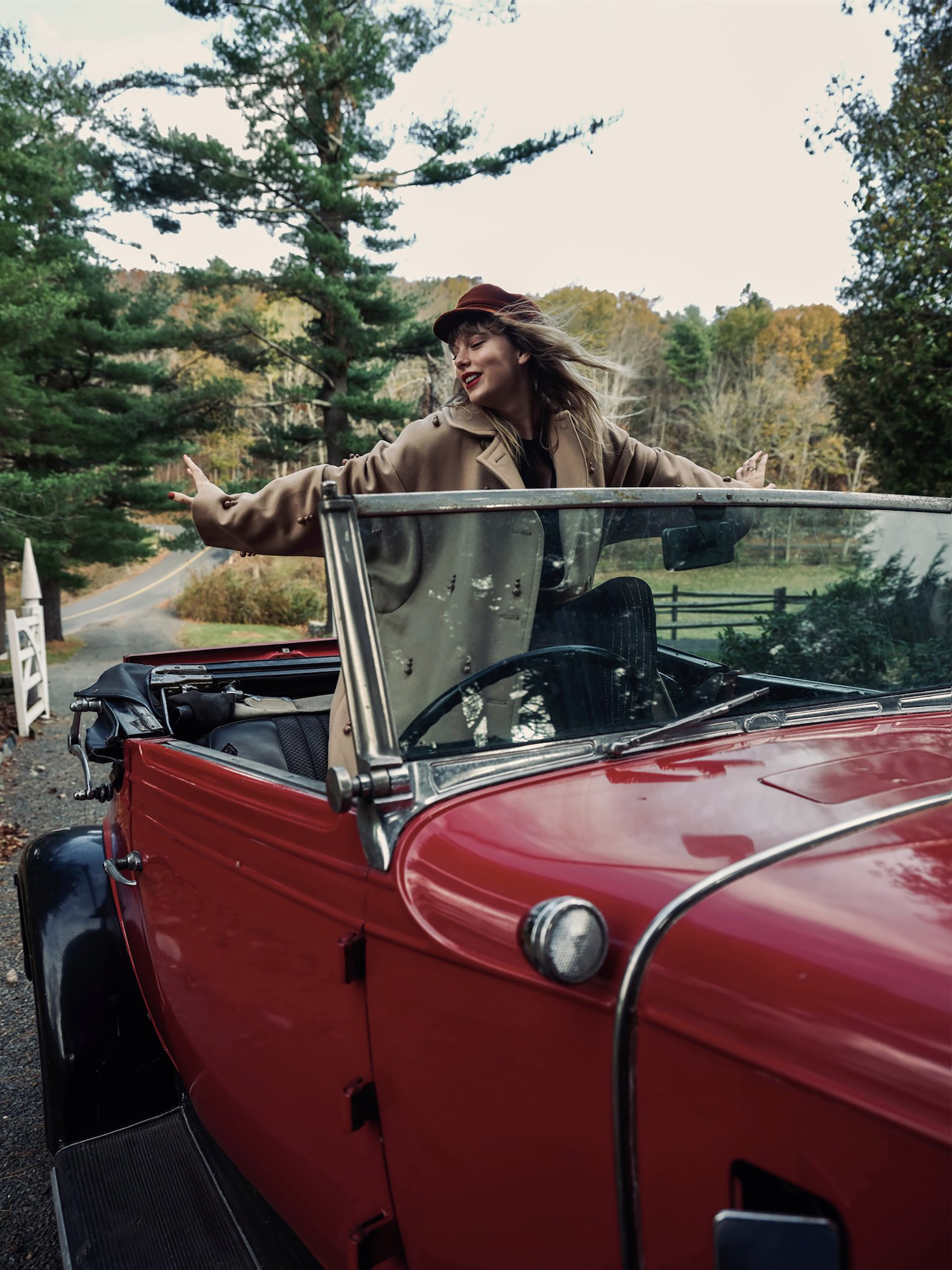 "All Too Well (10 Minute Version)" is not a song to be played on repeat, unlike the rest of Swift's catalog.
No, this song is too special. It is a lyrical, and now, cinematic masterpiece that deserves to be absorbed with each listen. A song that needs an outro as stunning as the one it has to slowly re-incorporate you back into whatever it was that you were doing. You must be ready to hear it and you have to be ready to feel it, because trust us, you will absolutely feel it.
This complete version of this iconic song is perhaps the greatest gift Miss Swift has ever given us. We cannot wait to see what other gifts she has in-store throughout her re-recordings and beyond. Are you ready for it?
On behalf of all of us, Thank you, Taylor Swift.
— —
Stream: "All Too Well (10 Minute Version)" – Taylor Swift
— — — —
? © Beth Garrabrant
:: Stream Taylor Swift ::
---