Unrelenting and intense are perhaps the best two descriptors for English indie rock band Foals' new track, "What Went Down." The promotional title track off the band's forthcoming fourth album, "What Went Down" is a hurricane of high-pressure alternative rock.
I buried my heart in a hole in the ground
With the lights and the roses and the cowards downtown
They threw me a party, there was no one around
They tried to call my girl but she could not be found
Playing off explosive dynamic juxtapositions and vivid lyrical imagery, "What Went Down" offers an amplification of the dark, reverb-laden music that propelled Foals' success over recent years. If Foals learned anything from last year's co-headline tour with Cage The Elephant, it's that there ain't no rest for the wicked: If you find you're good at something, milk it for all it's worth.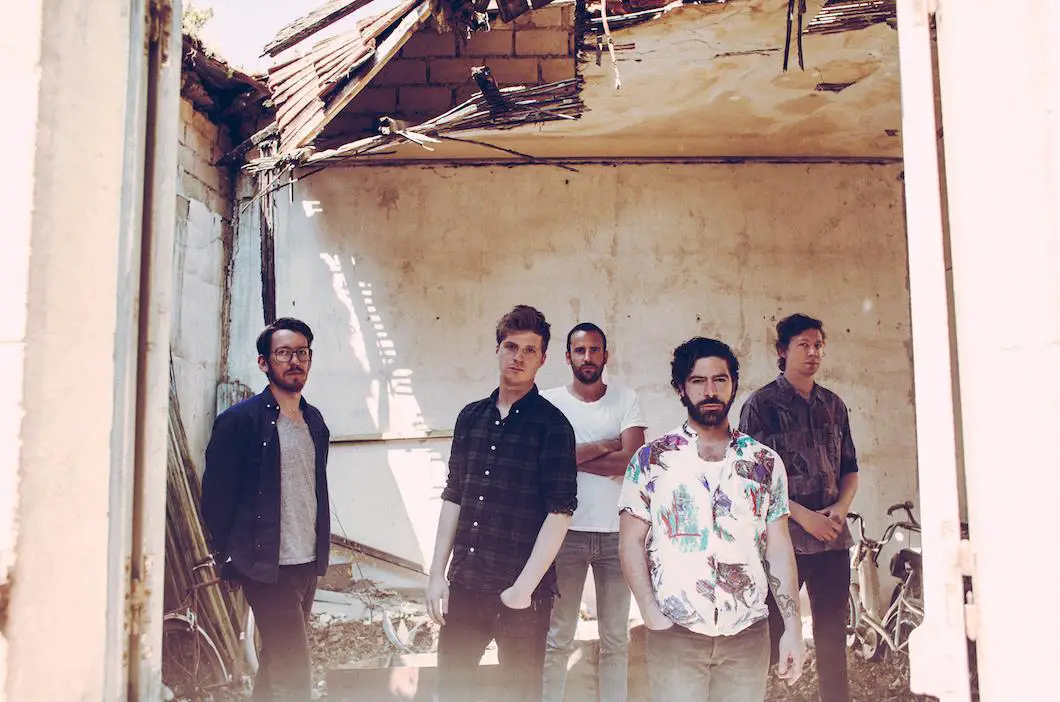 And so Foals have come out in full swing on "What Went Down." The band sounds like a cross between The Strokes and Muse: This is definitely hard-rock inspired material. Lead singer Yannis Philippakis builds tension in the song's verses, creating an aura of pent-up energy that explodes in echoey screams in the choruses.
When I see a man, I see a liar
When I see a man, I see a liar
You're the apple of my eye, of my eye, of my eye
You're the apple of my eye, of my eye, won't ya
"What Went Down" has all the moving parts of a modern rock hit, and it may well become one. On first listen, however, the song's storyline seems to be fractured by the chorus' two repeated lines, "When I see a man, I see a liar," and, "You're the apple of my eye." The 'man' is an inward study, whilst the 'apple of my eye' is a very outward declaration; yet when taken for more than the sum of its parts, "What Went Down" reveals itself to be the sorry tale of a man forever scarred by a love that did him wrong. The lyrics tell a partial story – it's really more of a brief overview – of the girl who broke our poor narrator's heart, and led him down a treacherous path of deceit.
I fell for a girl with a port-white stain
I knew her initials but never her name
I tried and I tried and I was never the same
So [I] no longer and I'm forever changed
The onus really seems to be placed on the mystery woman: The narrator's extreme take on his situation more or less blames her for his state. It must have been a pretty horrible ending for things to culminate in this.
Musically and lyrically, this song is tight. Foals' poetry has never been more evocative, and its placement in such a tense and explosive environment affirms that Foals are turning things up on What Went Down (due August 28, 2015 via Warner Bros. Records).
Give Foals' "What Went Down" a listen: When the orgy of distortion and reverb finishes ringing in your ears, you'll be left hungry for more. Should you succumb to that need, you can easily preorder What Went Down on the band's website.
Discover Foals' "What Went Down" and more new music on Atwood Magazine's June 2015 Playlist.
Listen: "What Went Down" – Foals
Like Foals on Facebook  /  Follow Foals on Twitter