Spanish-born, London-based artist MAVICA explores what it's like to move away from your roots in her latest single "Ada Road."
Stream: "Ada Road" – MAVICA
---
Anyone who has left their roots behind to pursue a different lifestyle elsewhere would have experienced moments of confusion, times when they longed for their hometown and questioned whether they made the right decision. The angst felt during those moments, the quiet loneliness, is encapsulated in MAVICA's dreamy "Ada Road," which Atwood Magazine is proud to be premiering today.
Hearing steps down Ada Road
feel it is time to leave this home
You ask me how I feel about it
I feel it is time to burn it down
We meet at six at The Pelican
We park our bikes and we start to talk
You sneak in beers but they are not as tall
They catch you by the toile door
"Ada Road" is the first track of Send Me To The Water, MAVICA's two-track sophomore EP due for release in April (Hidden Track Records). Originally from a seaside town in Spain, MAVICA is now based in London, where she has found the right place to develop her music career. In this track, she dives into what that situation is like, and the hardships that sometimes come with moving away from home.
You are right
I am lost
But even if you ask me about it
I will let it out
"I wrote 'ADA ROAD' when I was moving out of my old house," says the young artist, born Marta Casanova. "I was desperate for a new home, and felt very lost. It felt like I was jumping into an abyss of nothingness and it was a really scary time, were I didn't know if it was worth staying in London or not. Because of this uncertainty, I felt like my creative output was changing and I didn't quite understand where it was going, where I was going. I was born in a small town called Cartagena in the South of Spain where the sea is a big part of life there. In this song I talk about sending me back to the water. When everything was going wrong in London all I wanted was to go back home to the sea. That anxiety almost crushed me and I wrote this song to get it out, like I needed to expel it in some way."
I don't know how to get stoned
You laugh at me until it might be gone
And then I have you all around me
We leave when our feet get cold
Both lyrically and sonically, "Ada Road" appeals to all senses, immediately taking the listener into the artist's world. The gripping imagery intertwines with an ethereal sonic atmosphere, the singer's vocals soaring over the instrumental.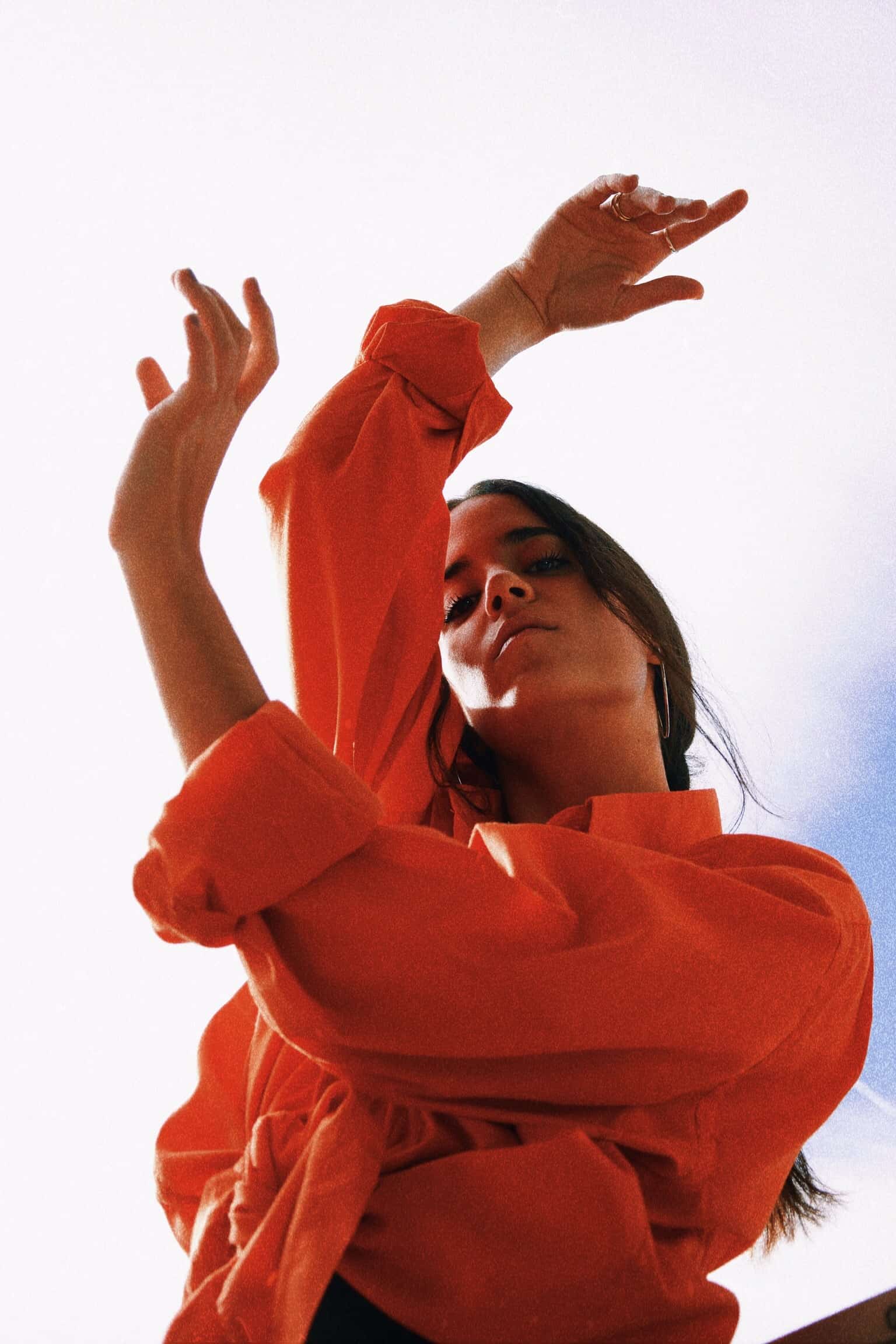 The accompanying video, filmed in Spain by the singer and her friend Sofia, enhances the evocative nature of the track. The video for Ada Road was recorded in a very hot evening in La Manga (Spain), where I grew up and spent all summers. The idea came out in July when my friend Sofia and I spent a week together there, at my parents' summer place. The last day was lunar eclipse and we went to the beach for a walk with one of her cameras. We ended up swimming and playing with the waves under the moon as if we were kids. The energy was so strong that I think I've never felt so inspired in my life while understanding (for the first time), that that was the actual concept of the EP, something I couldn't find when I was in London, something that was missing until then. We used those photos for the  cover of the EP and that day I came out with the name as well – "Send me to the Water", she explains.
Reminiscent of Bon Iver, Phoebe Bridgers, and the like, MAVICA's "Ada Road" and its accompanying video will take the listener to the long summer days, and warm summer nights, a pleasant getaway free of charge.
Watch "Ada Road," out now!
Stream: "Ada Road" – MAVICA
— — — —
? © Sofía Boriosi
:: Stream MAVICA ::
---