On her new single "Fragile," Luxtides delineates delicacy, but certainly does not dwell on it.
— —
Realizing that a relationship has become emotionally taxing can be a difficult, yet undeniably necessary, part of life. We can feel a whole mess of emotions because of this realization, too — brokenness, tragedy, sadness, understanding, acceptance, empowerment. Through it all, the journey will often lead to better, more enlightened futures. This is expressly true in "Fragile," the newest single from New Jersey native Danni Bouchard's latest project, Luxtides.
Listen: "Fragile" – Luxtides
---
"Fragile," which Atwood Magazine is proudly premiering today, tackles vulnerability and self-efficacy with an acute awareness of itself; Bouchard (formerly of Oh Honey) openly recognizes that there is an irreparable struggle that needs to be addressed.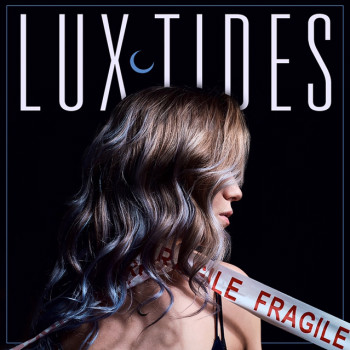 "'Fragile' is about that toxic relationship that most people find themselves in at some point, that one that you know is wrong and is literally sucking the life out of you but for some reason, you can't let it go," Bouchard explains. "I've been in that place more than once, and it's messed with my head to the point of wondering if I'm hooked on the pain because it's 'comfortable.'"
Champagne turns into fights
And we're spilling words
You say you're sick of these nights
Why you tryna make me hurt?
Why you tryin, i know you like it, why you like it, why you like this?
Champagne numbing my mind.
Complacency should not substitute happiness. "Fragile" feels tasked with the throes of achieving full autonomy, notably recognizing themes of toxicity and unhealthy delicacy. Bouchard acknowledges that "when a shitty relationship is all you've ever known, it starts to feel normal," and that she hated feeling as thorough she could fall apart at any given moment. Complacency is not happiness.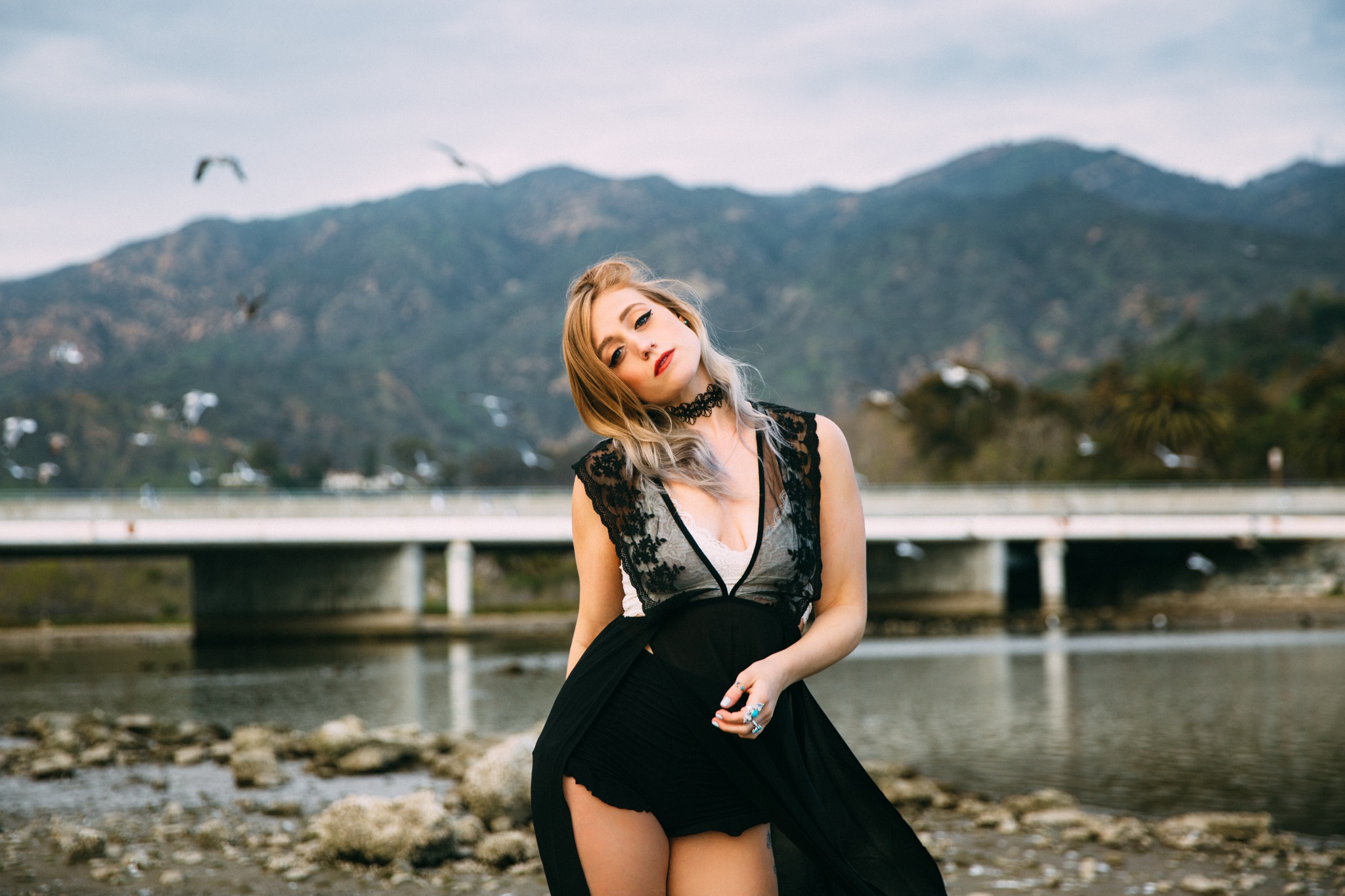 Thinking I'm addicted to sadness
Getting high off of our last kiss
Sweeping me back into your madness
But I'm falling every time
"I wanted "Fragile" to explore all the fucked up feelings that run through your mind when you know something is bad for you," Bouchard says. "The last line is "I've had it," and that's what I want people to take away: that it's okay to walk away from love, especially if it hurts."
Fragile
You make me so tragic
Somehow you're a habit
And it's getting so hard, so hard to break
Fragile
In my head there's static
Feelin like I've had it
And I gotta cut you off before I break
"Fragile" acutely taps into lucid realization, floating through its self-aware narrative with lush synthesizers and Bouchard's sirenic lilt. The song triumphs in its theme of yearning for change; it masterfully curates a fully transparent, discernible dynamism that separates Bouchard and Luxtides with kinetic sovereignty.
Face it, what we've become
Is all an act
We keep looking for love
Somewhere in the past
Why'm i tryin, I shouldn't like this, shouldn't want this, why'm i like this?
Face it, I'm out of my mind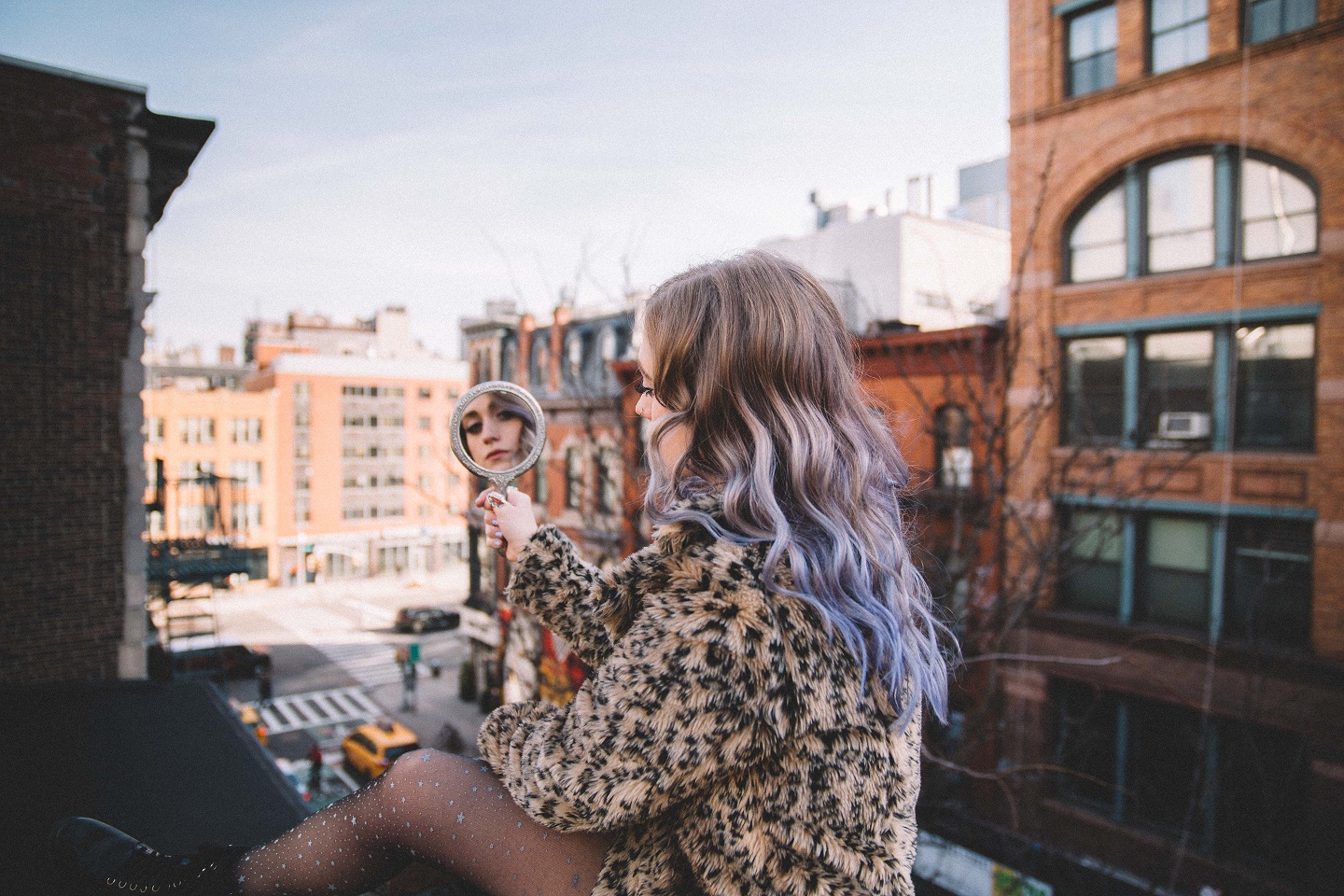 "Fragile" delineates delicacy, but it certainly does not dwell on it. By the end of the track, there is a sense of an awakened soul; a deft acceptance and understanding that the only path now is forward, no looking back. Releasing "Fragile" now, too, is wholly intentional.
"I'm releasing it under a waning crescent moon, which is the phase right before the new moon," Bouchard notes. "The waning phase represents letting go and releasing what doesn't serve you, so it felt like the perfect time to put this song out into the world. It's also the symbol in my Luxtides logo."
Listen to "Fragile" now, exclusively on Atwood Magazine!
☾  ☾  ☾  ☾ ☽  ☽  ☽  ☽
? © Frankie Lopes
:: Stream Luxtides ::