An entrancing experience, Francine Thirteen's new single "Psalm of Semiramis" is ritualistic and otherworldly.
Listen: "Psalm of Semiramis" – Francine Thirteen
[soundcloud url="https://api.soundcloud.com/tracks/726396004?secret_token=s-9TwhX" params="color=ff5500&auto_play=true&visual=true&hide_related=false&show_comments=true&show_user=true&show_reposts=false" width="100%" height="300″ iframe="true" /]




---
Dallas-based artist Francine Thirteen calls her music "ritual pop." There have been many newly coined genres by artists who want to be a distinction among their peers, but this one seems more apt than most. Atwood Magazine is excited to premiere "Psalm of Semiramis," the first single from Francine Thirteen's upcoming EP, Red Raspberry Leaf.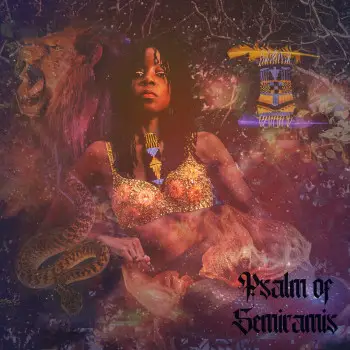 "Psalm of Semiramis" feels like the result of a ritual. It is entrancing and spare, pulling from legends of the past and sounds of the future. The song's subject, the Assyrian queen Semiramis, even exists between worlds: the truth of historic Middle East, and the mythical history of Persia, Greece, and Armenia. In other words, woman as goddess. The song evokes a prayer at its start:
Glory to my maker,
I have been redeemed
Glory to my maker,
beauty I have seen 
Its melody is high and seductive, darkness tugging from below as Francine's airy voice oscillates between chromatic pitches. The song pulls and stretches, a dark electronic beat serving as its undercurrent. It is reminiscent of fka twigs' earlier work, sparse and alien. As the song progresses, Francine's voice expands and deepens as she comes down in pitch, with the repeated refrain "outta her womb, (hallelujah)" ending each line. Of the song, Francine says: "It was initially centered around sexuality and fertility, with an aim to pay homage to the legacy of midwifery in my family. While those are still dominant themes, it expanded into an exploration of the body as an energy center." Francine mentions "angels and demons, planets and stars, oracles and queens," all exiting the metaphorical womb.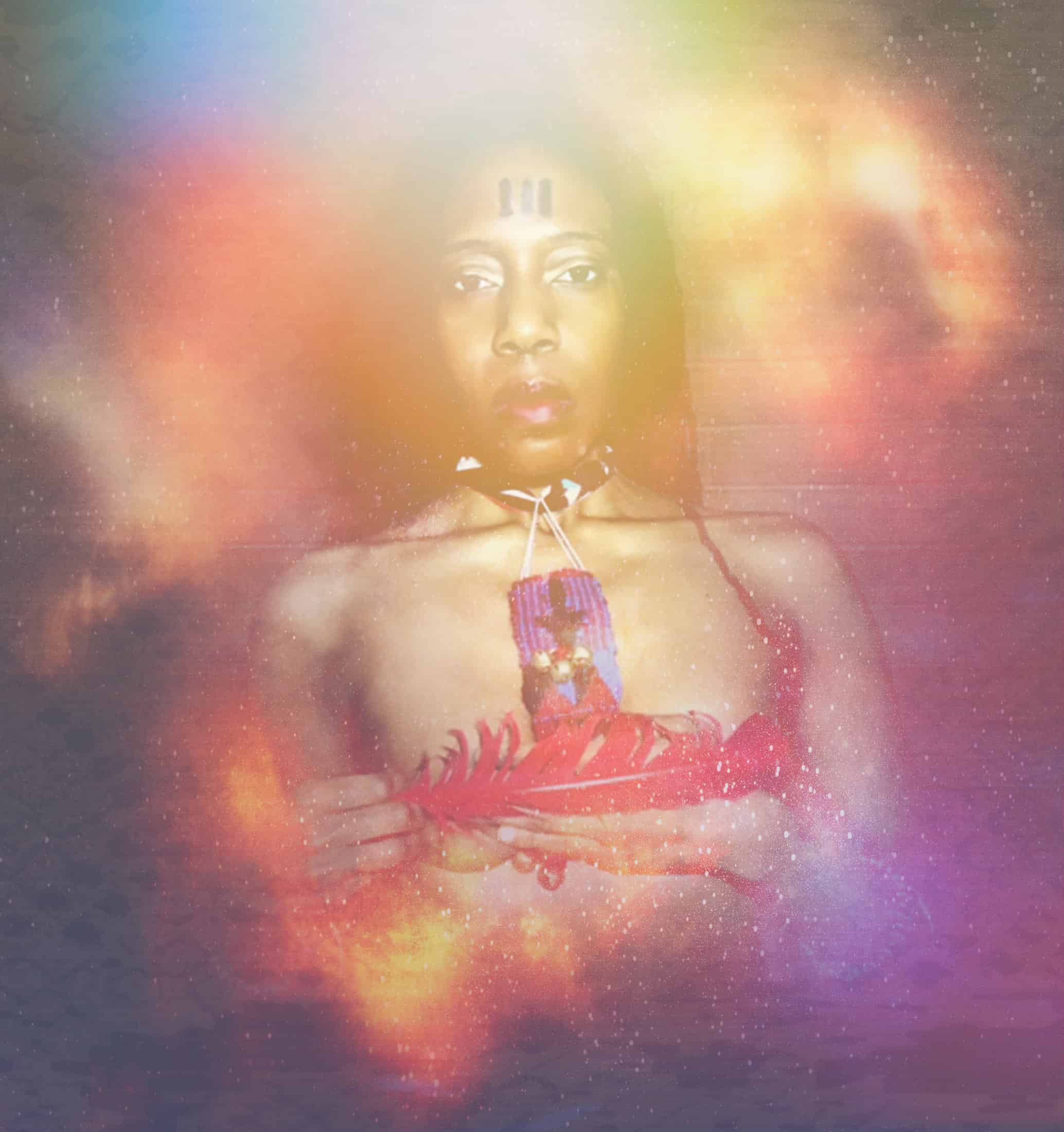 Come get your seat on her ark
There's plenty room
(Hallelujah!)   
When this moment comes, though the song is still silky and hypnotizing, there's a bite in Francine's voice; an invitation, almost a challenge. As speaker of the
song, Francine positions herself almost as a divine channel for the song's story, which is a fascinating narrative choice. Francine also supplements her music with visual art, which adds to the holistic nature of her persona. She's a textile artist, working her pieces into jewelry or instruments she plays on stage, "each one representing a different archetype and/or a different chakra." She says she's inspired by her great-grandmother's work as an herbalist/root woman, and this lineage comes through clearly in her art. Her music is at once otherworldly and earthy, and her textile pieces are somewhere between ethereal and traditional. The entire effect is enchanting. "Psalm of Semiramis" is a beautiful and strange ode to history and womanhood, to spirituality and the divine.
Keep an eye on Francine Thirteen as she continues to build her own beautiful world.
You can catch her at Human Resources LA on 1/26, and at Junior High in Los Angeles on 2/27.
— —
Listen: "Psalm of Semiramis" – Francine Thirteen
[soundcloud url="https://api.soundcloud.com/tracks/726396004?secret_token=s-9TwhX" params="color=ff5500&auto_play=false&visual=true&hide_related=false&show_comments=true&show_user=true&show_reposts=false" width="100%" height="300″ iframe="true" /]





— — — —
? © Roneka Patterson
cover art © Kat Alyst
:: Stream Francine Thirteen ::
---