"I Don't Mind the Rain," the new single by London singer-songwriter Jimmy Harvey, is an ode to the beautiful memories that can arise from unpleasant moments. It's the company we keep that makes all the difference.
Stream: "I Don't Mind the Rain" – Jimmy Harvey
---
Rain pelts the sidewalkes, passing cars kicking up waves in their hydroplaning wake. Faces retreat under hoods and umbrellas, a slowly churning stream of humanity making its way through the storm. You're caught in the thick of it several subway stops from your jacket and another few from your destination. This sounds like a miserable place to land, and ordinarily, that would be true.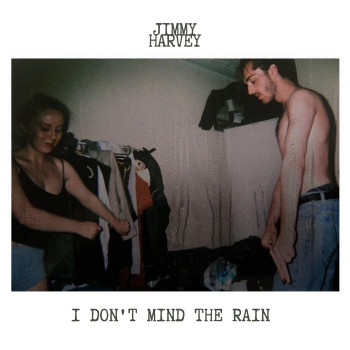 But look around. The lights that dapple the city streak in pooled reflections, transforming the scene into living watercolor. Despite the oppressive downpour, the street teems with life. And you're here to experience it. There's a wonder about you, pelted by drop after drop until you're drenched. It's the hand clasped in yours that morphs this dismal day into one of wonder.
London-based artist Jimmy Harvey bottles that feeling on his latest ballad. Crooning gently over a soft flutter of acoustic guitar, his voice recalls a warm mug of hot chocolate as the rain beats a thin tattoo on the roof. It comforts and shields from the wet and the muck. But listen closely and Jimmy begins to question the need to take shelter at all.
I threw my arms back
I closed my eyes
Let it pour down on me
When I looked at you, I couldn't help but smile
Cause I like the rain when you're with me.

Atwood Magazine is proud to be premiering "I Don't Mind the Rain," the latest single by singer-songwriter Jimmy Harvey. Its sweet, subdued presentation belies a comfort, a warmth made possible by the ones we love beside us. Love can catch us in moments of misery and transform them under sepia tone filters. They print these moments in our minds like home movie reels, scratched and faded by time.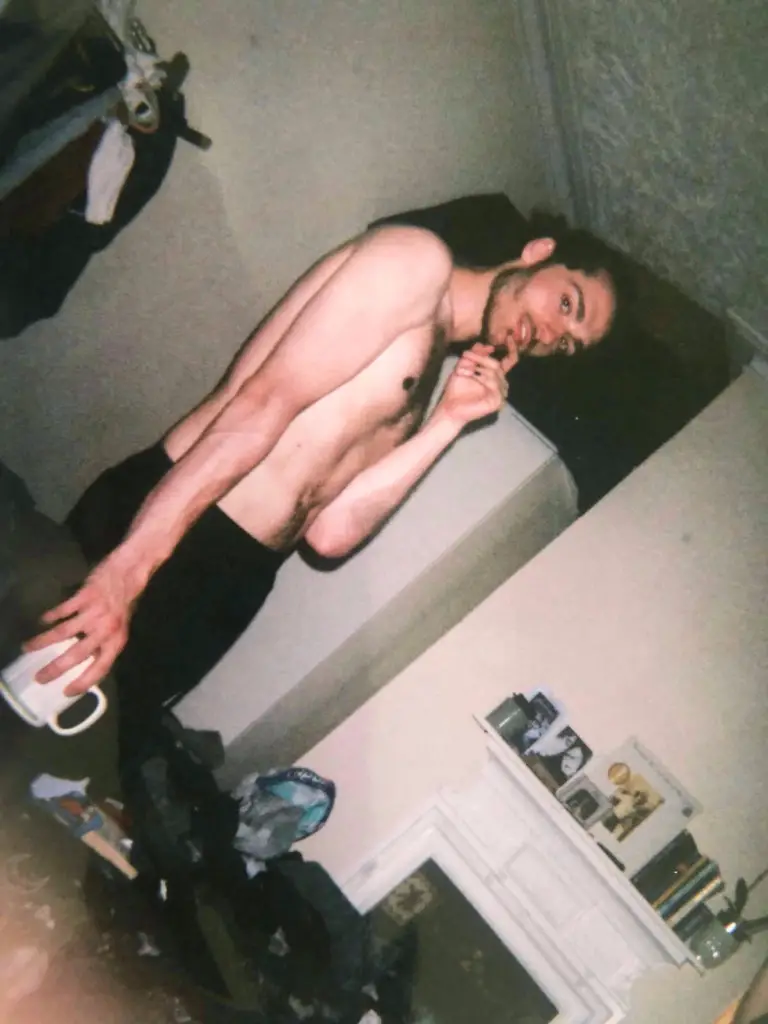 For Jimmy, the memory in question is very specific. "I wrote the song about a memorable day in the summer of 2019, where my best friend and I got caught in the middle of a torrential rain downpour," he recalls. It was mid-May and they were sunbathing, sharing Prosecco and strawberries in a park in Bethnal Green. The rain swept through suddenly, but instead of letting it ruin their picturesque afternoon, they ran through it, dancing and laughing the day away.
"It was a really beautiful, spontaneous and freeing moment that I wanted to capture in a song," he continues. "I liked the idea of when you are with someone you love, the unpleasant moments in life can be transformed into beautiful ones."
The sensation of being young and in love can energize you to do absolutely anything. Suddenly "carpe diem" is less a cliche of bankrolled Influencers and more a battle cry for hearts beating loud.
For you, I don't mind the rain.
For you, everything is beautiful.
Jimmy Harvey calls London home. Apart from the acoustic seduction of "I Don't Mind the Rain," his music blends the walk-of-life storytelling of folk with the catchy immediacy of indie pop. He draws influence from many of the greats like Fleetwood Mac, Paul Simon, and Tom Waits, but with an undeniably modern flair. "I Don't Mind the Rain" boasts the fresh production of Ruel, the brimming imagery of the Mountain Goats, and the post-punk longing of We Are Scientists. Through his songwriting, he strives to blend his honesty with soulful vocals and ambient harmonies. As a primer, "I Don't Mind the Rain" delivers on all with subtle, effective messaging.
More importantly though, it's a window into the warm recesses of memory. A smile, a kiss, laughter bursting in the night like firecrackers. These persist as time carries us forward and away. What may have been a miserable moment at first transforms into one of warmth and bliss through the lens of love and camaraderie.
So we danced around as the sky cried
Drank the tears by the river side
The rain was fine cause you were mine.
That's what lingers when everything else fades.
— —
Stream: "I Don't Mind the Rain" – Jimmy Harvey
— — — —
? © Sophy Plumb
:: Stream Jimmy Harvey ::
---