Civilization was a nice idea, but nothing's happened since
What happens when a humanoid alligator finds himself in an unknown city, amongst human strangers? Fear, chaos and confusion come to those who don't understand, or try to understand others – regardless of how different they may seem to be. Tinmouth's latest single "get over it" is an inspirational song with a powerful message to those of us who let ignorance stand in the way of unity.
Look like a meteor, act like a star
Follow the trail to wherever you are
You're a dollar store Romeo, plastic bouquet
We've been listening, you've got nothing to say
Listen & Watch: "Get Over It" – Tinmouth
---
Atwood Magazine is proud to be premiering "Get Over It," the lead single off Tinmouth's upcoming sophomore album surprise time (out June 2, 2017). The Philadelphia trio of Timothy Tebordo, Aaron Sternick, and Alyssa Shea crafts a lively distillation of rock and pop through tantalizing melodies and memorably clever lyricism. "Get Over It" captures the band's excellent taste, fusing brilliant imagery into a song whose message could not be clearer: Get over it!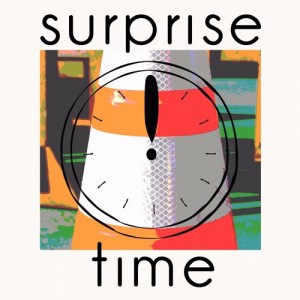 Tinmouth embed layers of tangible emotion and vivid meaning into "Get Over It." It might seem counter-intuitive to say anything more than those three simple words when trying to convey their particular message, but it makes sense here. "I found the phrase 'dollar store romeo/ plastic bouquet' in an old notebook, and Alyssa brought that galloping beat that made me want to see how far I could go with it," recalls Timothy Tebordo of the song's creation. "The bop of the verses pushed us to a straight-forward chorus; it doesn't get much more direct than telling Romeo to 'get over it' with a pretty counterpoint harmony to sweeten the blow without softening the message."
Tinmouth's message is biting and meaningful: "Get Over It" presses society to unravel the layers of false pretense and illusions that separate us as individuals, and to stop pretending to be anything more than mortal flesh and blood.
Keep it moving, why don'tcha
You're always losing, why don'tcha
Get over, over it
this isn't practice; no, it's the real thing
It doesn't mean we know what's happening
You've had enough, ask for more
The only way you can settle the score
Evolving out of lo-fi experimental beginnings, Tinmouth's music inevitably evokes '60s rock acts – everyone from The Beatles to Velvet Undeground – as well as '80s new wave artists like Talking Heads. Bopping drums and raw, echoey guitars craft a loose, fun sound fueled by physical and emotional energy.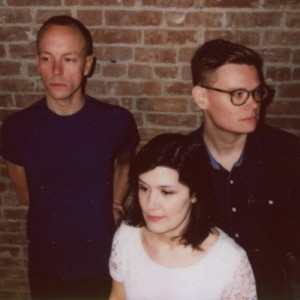 On the music, bassist Aaron Sternick recalls, "When we were wondering where to go after the second chorus, I came up with this playful bass line which goes from skeletal to rhythmic to insistent to underscore the playground taunt of the lyrics about the decline of civilization. Juxtaposed with the Tibetan bells, which I admit I was skeptical of, and you have a nice change of pace until the band in lockstep works to make sure you 'feel the earth shift under yr feet.'"
Alyssa Shea is the genius behind Tinmouth's impeccable "get over it" music video, which opens our eyes to the song's true depths. "Most of my video art re-contextualizes found footage to construct new meaning or to connect the dots between past and present. In this case, it was hard to resist the treasure trove of Soviet Russian animation given the current political climate. After the election, 'get over it' took on a new meaning for me — it was more biting, but still so poppy, that you could blissfully ignore the critique if you swam only at surface level. I wanted visuals that would capture that dichotomy, which the Russians mastered during the Soviet era. In this animation, I saw a swamp creature posing as 'one of us,' law enforcement literally swallowed whole, fear of power, as well as fear of otherness, all presented in this beautiful, accessible art. At the end, I purposely shifted and reversed some shots to further layer the experience and call into question identity and intention all along."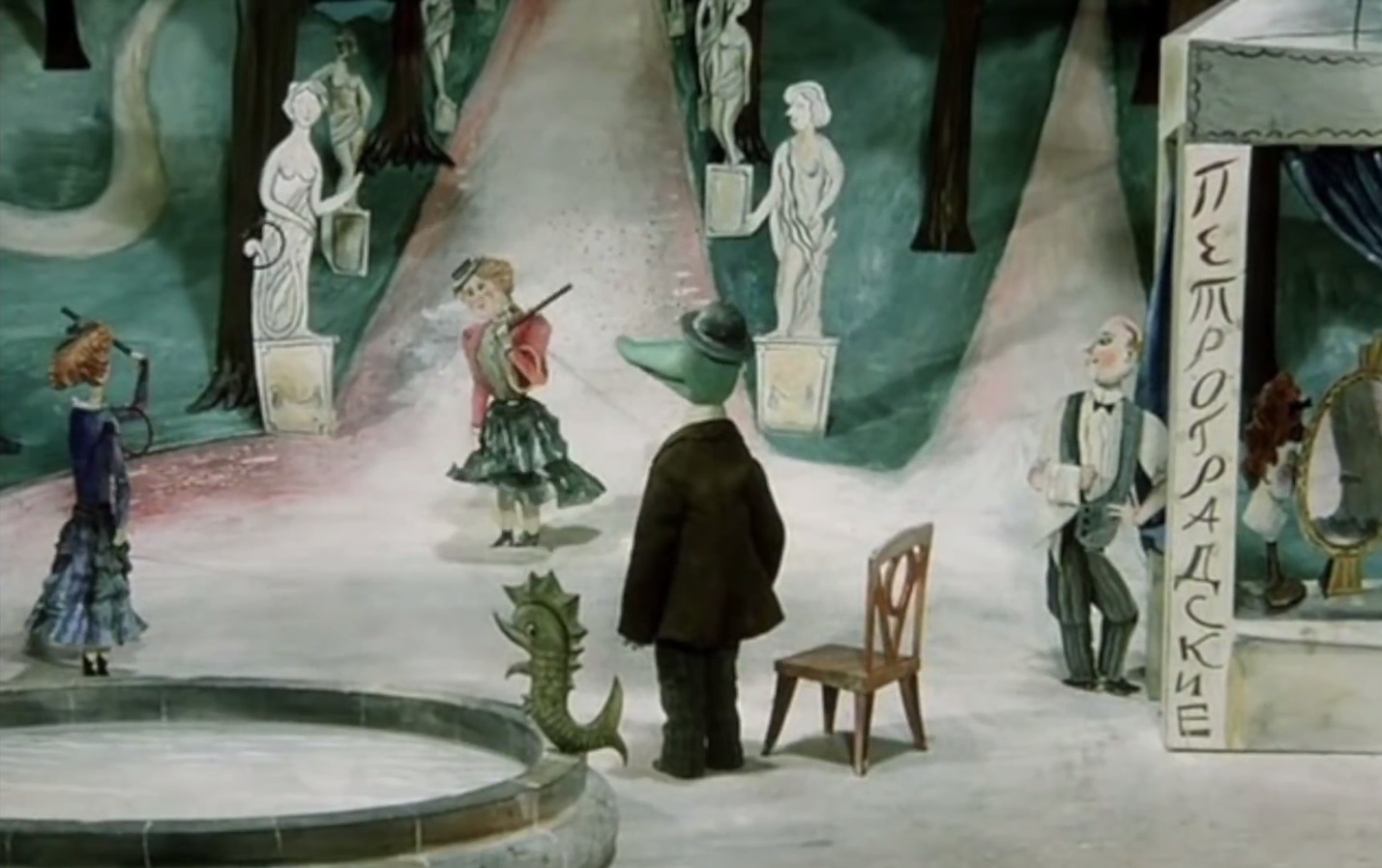 After swallowing the police officer in a moment of uncertainty, the alligator-like swamp creature finds himself outcast and alone, his different-ness having driven everybody away. The world evaporates away from him, and as he finds himself left all alone, he unmasks himself as a warm-faced, smiling white man.
People can be so cruel, but if we can only see past each other's differences and embrace our similarities, this world might become a beautiful place. Connect with Tinmouth below and stay tuned for more information on Surprise Time, out 6/2/2017!
— — — —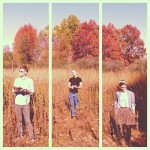 cover © 2017
:: Listen to More Tinmouth ::
---
:: Tinmouth 2017 Tour Dates ::
​J​une 2 @ Ortlieb's Philadelphia, PA
June 3 @ Halyard's Brooklyn, NY
June 9 @ Pharmacy, Philadelphia, PA
June 10 @ TBA, Baltimore, MD
June 11 @ Bathtub Republic, Washington, DC