We'll be dreaming beneath the same moonlight tonight
Doghouse Charlie's latest single is a psychedelic symphony of emotion: Provocative and engulfing, "Susquehanna" invites listeners to enter into its haze, and allow the heavy feelings to wash over us.
Tell it to the river
Leave it in the water
Tell it to the river
All the tears you cry there
Flow into the ocean
We'll be dreaming
Beneath the same moonlight
Listen: "Susquehanna" – Doghouse Charlie
[soundcloud url="https://api.soundcloud.com/tracks/307820079?secret_token=s-dNjMp" params="color=ff5500&auto_play=true&hide_related=false&show_comments=true&show_user=true&show_reposts=false" width="100%" height="150″ iframe="true" /]
---
Atwood Magazine is proud to be premiering "Susquehanna," the latest single off Doghouse Charlie's forthcoming debut album (anticipated later this May). Based in Scranton, PA, Doghouse Charlie calls itself an "audial exploration." Centered around composer Charles Davis, the outfit operates alongside The Buck Knife, a raucous musical collective consisting of members from Pity Party, Cherokee Red, & the nu-grass group Cabinet. Together, Doghouse Charlie & The Buck Knife feel unstoppable, and "Susquehanna" is certainly proof of their musical acumen and confident, exploratory nature.
Rolling drums offer a steady, driving beat before "Susquehanna" opens into dreamy chaos. "Ooh, tell it to the river," sings Davis, his voice trailing off into the airwaves as keys shimmer and guitars echo in an amazing display of sonic landscaping. His voice is hauntingly distant, like that of a ghost: Eerily embedded into the music, his croons are as much a melodic instrument as they are a vessel of lyrical depth and meaning. Warm oohs flow throughout the band's hypnotic wall of sound, engulfing us in musical color.
"A reference to the historical waterway located here in NEPA (northeast Pennsylvania, USA), 'Susquehanna' is ultimately a piece about the environment," explains Charles Davis, whose nickname comes from Adult Swim's The Brak Show. "As we watch the destruction of the living world all around us, we believe it is imperative to forthcoming generations that we reflect on these alarming occurrences, and also further ingrain the importance of our natural world in the cycle of life as we know it. This is why we have chosen to focus the attention of this song, and the entire album, on that of the ecological; to contemplate the now, while better serving the future."
Its just a feeling
When you know its all alright
We'll be dreaming
Beneath the same moonlight
Tonight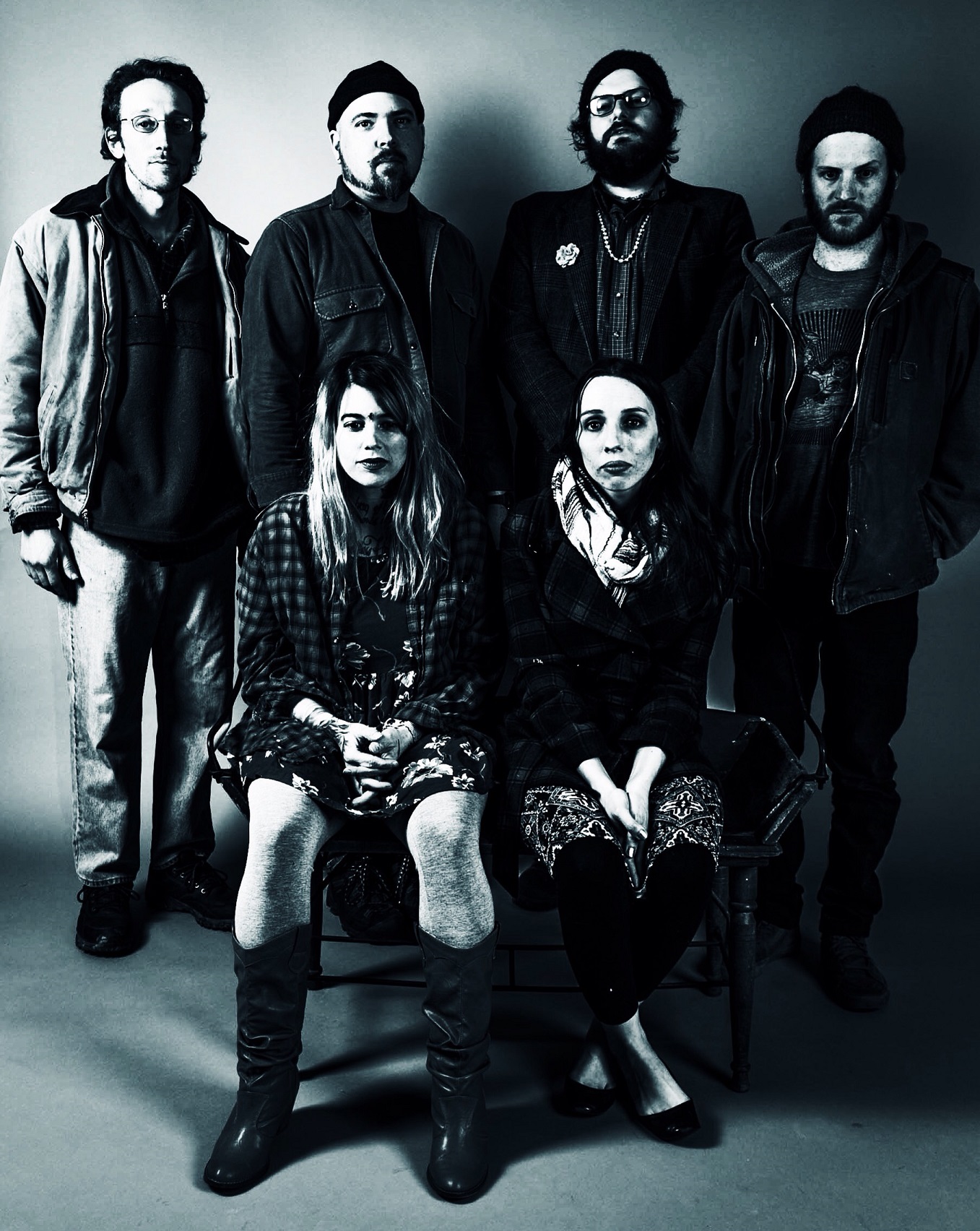 There is an undoubtedly ominous element underlying "Susquehanna" – a lament of the destruction of the natural world, the song pays tribute to the Earth's beauty and the terrible loss we continue to inflict upon ourselves and future generations. We all have enough on our plates to keep us plenty preoccupied, making it far too easy to forget about greater issues until some news-worthy protest jolts us out of our seats for ten seconds. Through their own mesmerizing art, Doghouse Charlie have undertaken the commitment to remind the world about the environment: Consider them our modern-day Lorax.
Genre-bending swirls of tasteful textures create a vast cavern of delights on "Susquehanna," but through the mystic music lies a deep pain – and the wound grows as the song progresses, opening at the end with wailing violins that screech in protest. The band's breakdown mirrors the destruction of our world: It's not a happy ending.
Due out in late May, Doghouse Charlie's forthcoming debut album promises to be a whirlwind of wondrous sounds and inviting flavors, topped off with indelible messages that speak to our reality. Keep up with Doghouse Charlie via the band's socials below, and share "Susquehanna" with everyone and anyone who's willing to listen!
— — — —
cover © 2017
:: Listen to More Doghouse Charlie ::
[soundcloud url="https://api.soundcloud.com/users/4395148″ params="auto_play=false&hide_related=false&show_comments=true&show_user=true&show_reposts=false&visual=true" width="100%" height="450″ iframe="true" /]