By nature, people like to plan. We plan vacations months in advance, we plan for the future, and we also plan our dinners. People plan what they are going to say if certain events happen. For instance, if you are attending a party and your crush will be there as well, you might plan a way to 'accidentally' bump into him or her and what you will say when it happens. In her new single "Get to You," Grammy Award Nominee Anousheh delves into those plans even further, however, it doesn't turn out quite like how she wanted.
I've got my words on file
for when my moment comes
I keep my lungs on fire
for right after the echo
that moment of silence
when I can scream out
I hope I know how

Listen: "Get to You" – Anousheh
[soundcloud url="https://api.soundcloud.com/tracks/293172764?secret_token=s-anXkF" params="color=ff5500&auto_play=true&hide_related=false&show_comments=true&show_user=true&show_reposts=false" width="100%" height="150″ iframe="true" /]
---
Atwood Magazine is proud to be premiering Anousheh's latest single "Get to You." The Richmond, Virginia-based singer/songwriter croons over an explosive tempo about how she needs to share her thoughts with a certain person. She is so caught up over what she needs to say and how she needs to say it that she loses track of time, and ultimately, the moment. "We all yearn for contentment and happiness– but never seem equipped to find it," Anousheh explains. This can resonate with many of us. Society puts so much importance over social media and the image of a perfect life that people are almost forced to focus on appearances, which leads to being unhappy with who they are and where they are headed.
At night is when it's dark enough to see
At night is when it all comes down to what's right in front of me
There's something in the way
Something in the way
and I can't get to you
Anousheh has proven before that she is a master lyricist, and this performance is nothing short of spectacular. With the lyrics, "There's something in the way, and I can't get to you," it shares the sentiment even more. She leaves it up to the listener to decide what is keeping her from getting to her destination. It could be as simple as a barricade of some kind, but the listener can also deliberate that it has a deeper meaning, like it is you that is in the way of confronting the other person.  This is what Anousheh does extremely well, and what sets her apart from other songwriters. Her lyrics are able to relate to anyone going through any different situation.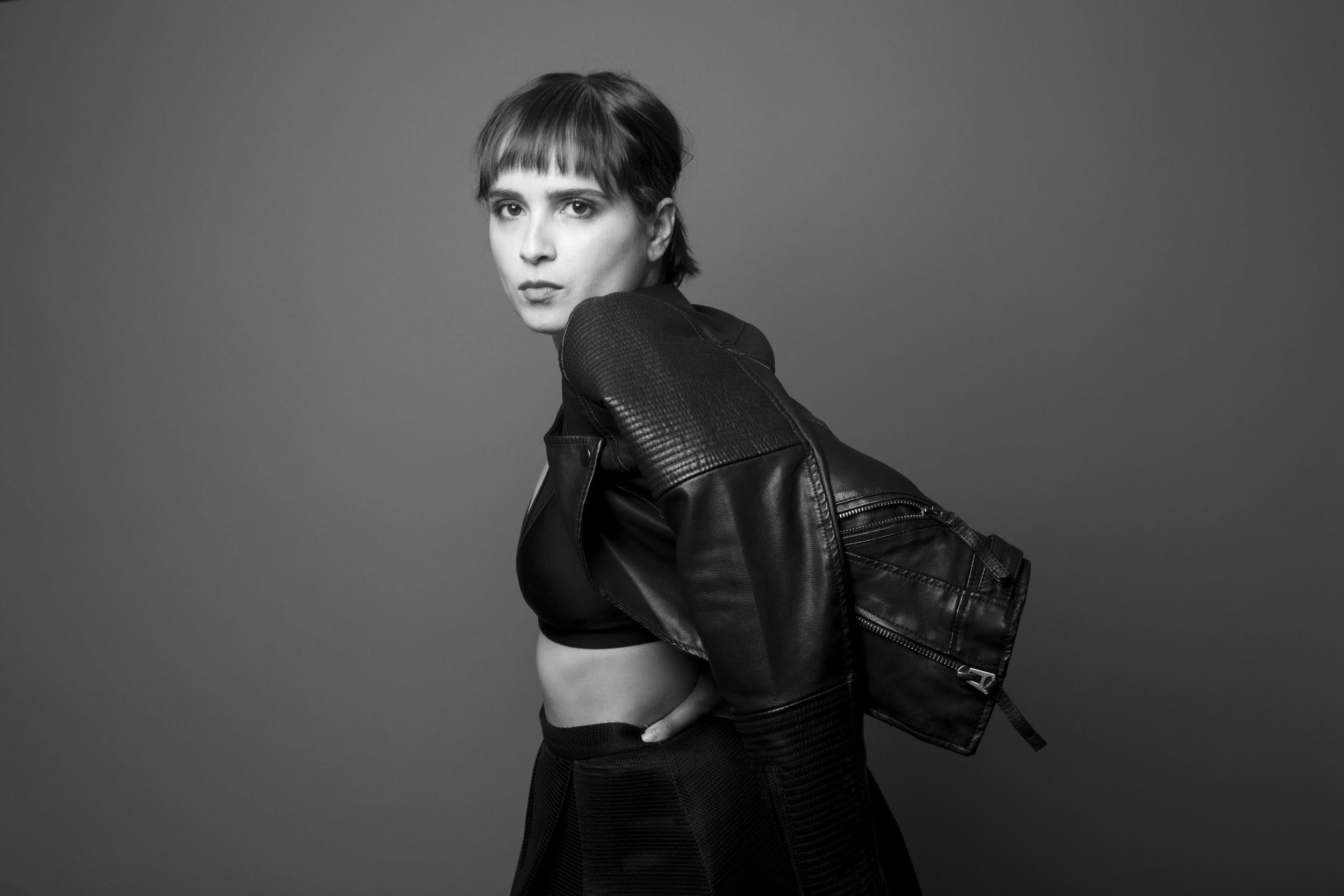 Another stand out phrase in "Get to You" is, "At night is when it's dark enough to see, at night is when it all comes down to what's in front of me." It is a timeless theme in storytelling that in the dark of the night is usually when epiphanies happen, or someone's clearest thoughts come to them. It is also the time where the main character finds them alone, left to their own devices. This theme fits wonderfully into the plot of the song. The lyrics present the idea that during the night is when she realizes that she won't be able to make it to her intended destination after all. It is written so well and sung so brilliantly that, when performed, sounds like the lines are almost haunting. It creates an aura around "Get to You," and it might be the song's most important lyrics.
"We push ourselves so hard through life, desperate to seize any number of perfect moments. We are often so caught up in motion that we are incapable of enjoying our still realities, and the people that exist in them," Anousheh says of her newest single. "…'Get to You' is my attempt to make sense of this in a moment of clarity. My hope is that if the melody resonates, listeners can form their own meaning in their own moment of clarity."
If the melody resonates, listeners can form their own meaning in their own moment of clarity.
This song fits into electro-pop heaven; with the classic beats and an almost choral accent mark throughout the song, "Get to You" will be a staple on any night out in the future. The repetition of the instrumental puts a bigger emphasis on the lyrics and the meaning of the song. Anousheh's expert singing is what hits the song home. She delivers each word with such emotion that will have the listener reliving even the smallest details of their last relationship.
I get so caught up
in the moment-making
that I can't feel when my ground starts shaking
wake me up before I fall from grace and let you down
"Get to You" proves that Anousheh is here to stay in the electro-pop world. Time and time again she delivers songs that pair relatable messages with hard-hitting rhythms. When times are tough, let "Get to You" help guide your way through and remind you to live every moment to the fullest.
cover photo: Anousheh © Bree El Davis / C'est La Bree
:: Listen to More from Anousheh ::
[soundcloud url="https://api.soundcloud.com/users/5865964″ params="color=ff5500&auto_play=false&hide_related=false&show_comments=true&show_user=true&show_reposts=false" width="100%" height="450″ iframe="true" /]