Atwood Magazine has partnered with LiveSyphon to showcase live music from across the country. The latest in our series features Nashville, Tennessee band The Roosevelts.
While the music industry turns into a mixed bag of undefined genres, it can be difficult to find that sound: One that's confident in what it's doing and structured enough to stand alone. The Roosevelts, in handcrafting an upbeat sound to compliment their songs built on genuine emotion, have found it.
Band members James Mason and Jason Kloess formed The Roosevelts after evolving past the confines of their previous band. Created in Nashville, they have allowed influences from folk and pop to shape their sound, but refuse to follow the main crowd into country territory. The men radiate confidence. The band isn't any one thing. It's what has allowed them to tailor their genre to fit themselves and leave their previous group, all while creating a beard oil company on the side (The Roosevelts Beard Company.)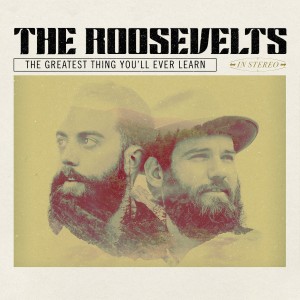 In partnership with LiveSyphon, Atwood Magazine is proud to present The Roosevelts' live performance of "Runaround" at Jammin Java in Vienna, VA. This powerful onstage moment shows exactly why they're so special: The passion in their performance is wholehearted and full, amplifying the warmth found in their raspy tones.
Taken off their latest album, April 2016's The Greatest Thing You'll Ever Learn, "Runaround" tells the story of a lost love that just won't leave. It's about finding the power in a moment to let lingering feelings go. In genuine lyrics like, "My lonely soul may never mend, but I won't let you do this again," The Roosevelts display their ability to be vulnerable all while sticking to their unquestionable confidence.
Enjoy "Runaround" and get to know The Roosevelts through our exclusive interview below!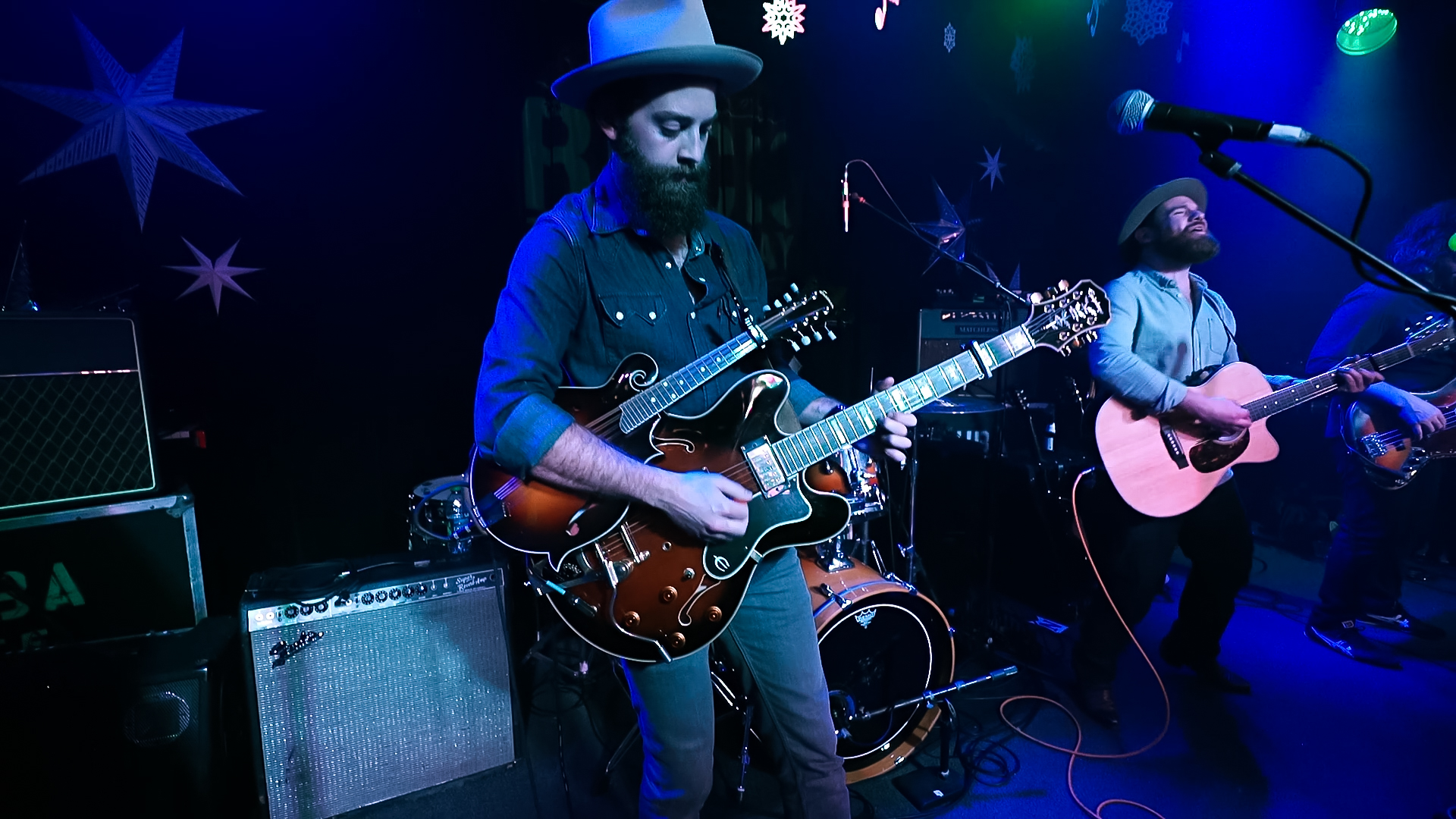 Meet The Roosevelts
Atwood Magazine: Your bio also says the band almost never came to be, with both guys' lives seemingly being on very different trajectories. How did you come to cross paths and decide to become The Roosevelts? What was that 'we gotta do this' moment?
The Roosevelts: Jason and I were in a different band before The Roosevelts. We had been playing music together for 4 years, mostly just for fun, but after about 2 years our writing style changed. We stopped writing for a party and began writing songs that were much more meaningful to us – songs that reflected who we were and the relationships that we were struggling with. – Stylistically, they didn't fit in the band we were in so we shelved the songs for over a year.  When it was time to go back into the studio to record a second record with our old band, something didn't feel right. We knew our best work was taking a back seat. It was then that we broke away, formed The Roosevelts, and gathered what money we had left to make the best record possible.
What were your initial hopes and goals? Have any of them been achieved so far? How have your goals shifted?
The Roosevelts: We dreamt of touring outside of Texas, we dreamt of being able to put on a show that was meaningful and undeniably great. We believed in our songs and we knew that having a high quality sounding record was the only way our dreams could come true.  So we hired a great producer, we hired the best players we knew in town, and we raised the money we needed to get the job done. After playing Austin City Limits Music Festival this year to an endless crowd of people singing along to our songs, Jason and I both knew the original goal had been fully achieved.
You're from Nashville, TN, a city famous for its music scene. What would you say are some local musical influences on the group? What about from outside Nashville?
The Roosevelts: Currently In Nashville: Renn, Sean McConnell, Rayland Baxter, The Wild Feathers, Elliot Root, and honestly many more… This city is brimming with great writers and performers. Currently Outside Nashville: Borns, Twenty one Pilots, The Wind and the Wave, to name a few on our recent playlists in the van.
Your Facebook page describes you as The Music of America. What does that mean exactly and where does the patriotic/American theme stem from?
The Roosevelts: Everyone, from music journalists to casual listeners, wants to categorize music in a convenient box with familiar labels. But the problem is the box is totally busted. Music has moved into the 21st century, but everyone else is still trying to use the same labels from the 90's. (country, pop, rock, blues, folk) The truth is we love all of it, and we take great pleasure in pulling our favorite parts of each in order to make up The Roosevelts sound. So calling ourselves The Music of America is more indicative of what inspires our sound than our patriotism.
Your bio says The Roosevelts are a live band if there ever was one. Being just two guys, how have you gone about finding a drummer, keyboardist, etc. that you felt would fit in with your style and bring your live shows to life the way you envisioned?
The Roosevelts: Auditions. We held extensive auditons. And lucky for us there's no shortage of talent in Nashville. Creating a great live show is ultimately about finding players who believe in the music. If everyone believes in the songs they are performing, the crowd will too.
This question's for Jason - how did you come to play the mandolin?
The Roosevelts: We were in the studio and thought that a mandolin would sound nice on a few songs. I agreed and everyone just looked at me as if I knew how to play one. I figured it out while tracking and have continued to add it to songs as we love the way it mixes in with our sound.
What is the songwriting process like for you guys? Where does inspiration come from?
The Roosevelts: We write together from a distance. A melody and/or chord progression will come to one of us. If were inspired by it, we'll record a voice memo and send it to the other person. Voice memos will get bounced back and forth until a song forms or until were both so sick of it that we move on.
Your music seems to fall somewhere between pop and folk, two pretty different genres. How did you come to settle on a sound somewhere between upbeat and folky? Do you feel pressured to conform to a certain sound, or do you intend to dance on the line of different genres?
The Roosevelts: Industry folk love to pressure you to conform to a certain sound because that's where they believe they can make the most money off of you. And believe me, living in Nashville has a way of turning everything country. Which makes us an outlier here, because we have absolutely no intent to step in line.  I think you're on point with saying our music falls somewhere between pop and folk. I'm a folk artist at heart and Jason is a pop star.  I'm inspired to write songs with story and meaning and Jason is inspired to make them catchy as hell. This blend of personality and energy is what makes The Roosevelts sound and what makes us different than almost anything else I'm hearing on the radio right now.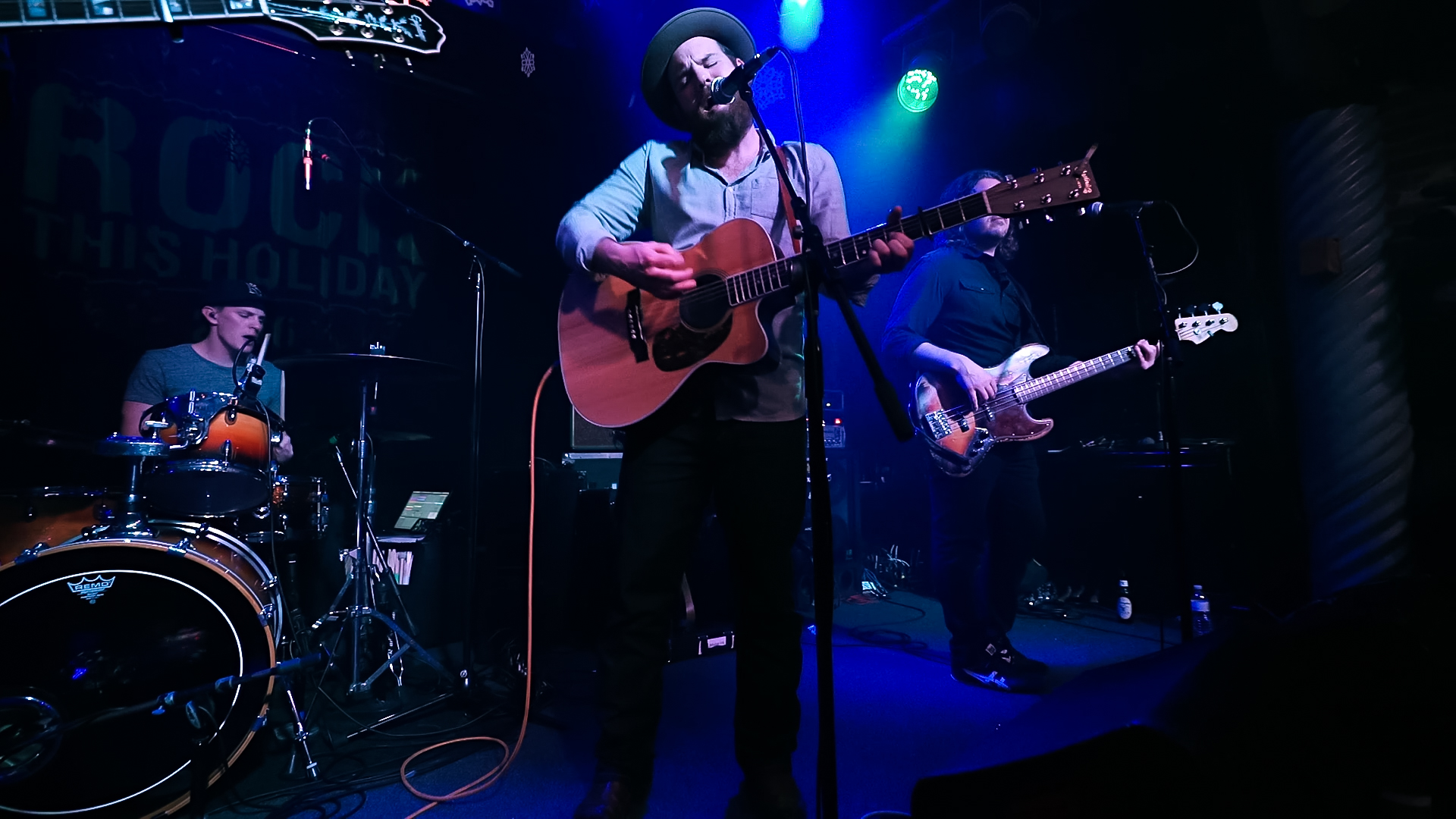 There's some real talk in the lines A broken heart is hard to take/When you still love the one that caused it to break as well as throughout the song. Can you tell us a bit about how you came to write this song, as well as your songwriting process as a whole?
The Roosevelts: "Runaround" was written about the type of relationships that you cant seem to shake yourself from. The ones that sticks around long after it's died because some part of you thinks or wants the flame to come back again. But the soul can only take that torture for so long, before it says "enough!"
The lyrics, with the I am on my way refrain, imply a lot of hope and aspiration. How does this relate to your experiences as a band?
The Roosevelts: It doesn't relate to the band at all, it relates to the song. It's nice to think that Jason and I may also be "on our way." But this is the music business, I never have any idea where were going.
Watch: "Belly of the Beast" – The Roosevelts
Your band name is related to politics, and you recently posted a picture of one of the members voting early for this upcoming election - do your consider yourselves a politically engaged band? If so, where do you draw the line separating your music from politics?
The Roosevelts: We are civically very engaged, politically not so much. We have no desire to be a megaphone for anyone's platform, but we have every desire to inspire a conversation about the issues and encourage people to think more deeply and empathetically about the choices they make.
Your website says "The Roosevelts are a live band if there ever was one." What do you think is the biggest challenge when translating your live sound onto a record and vice-versa?
The Roosevelts: We have such a good time sharing our music with other people. We love performing and we love engaging with our audience. You can't capture that on a record, even if you record it live. It's just one of those things you have to see to understand.  The studio tells one part of your story, but I think the stage tells the other half.  And for us, that other half is very important.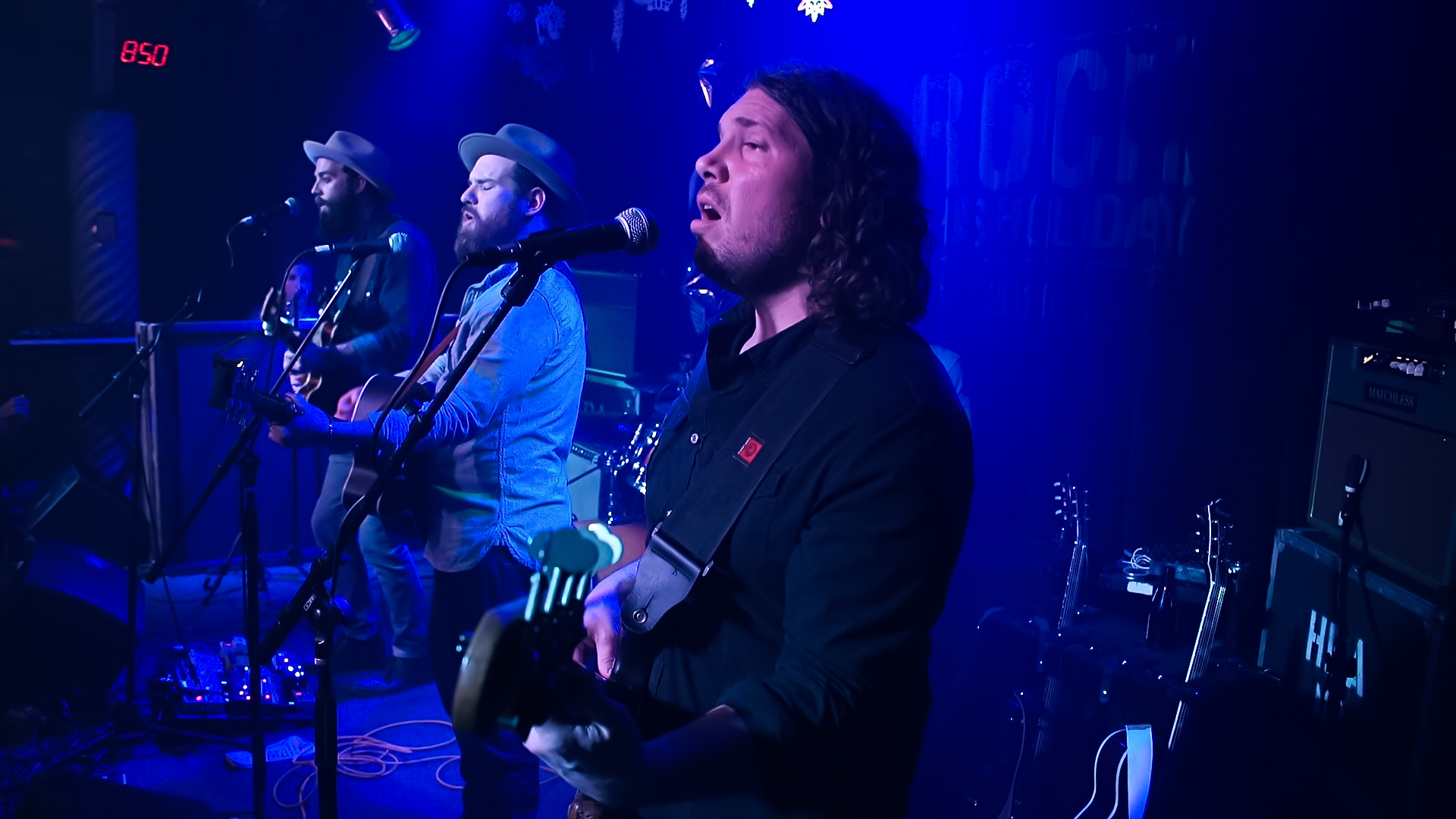 What is the most exciting part about performing this song live?
The Roosevelts: …I think the answer is the same for any of them. Singing it with you. That is the most exciting part of performing, period. If I am performing this song to you, I'm grateful that you're listening. But if we are performing this song together, I'm completely elated!
Why did you decide to open a Beard Oil line?
The Roosevelts: Frankly it's about damn time. We've been making our own beard oil for a good while. About a year ago, after a show one of our fans emphatically admired how soft and nicely scented our beards were. It wasn't until that moment that we realized we should share this product with our fans. Now it's a staple every night at our merch table, and its also gaining traction throughout the US in various Men's Mercantile stores.
What are you most looking forward to as we head toward 2017?
The Roosevelts: Figuring out what were going to say on this new record, songwriting, and experimenting with some new sounds. I think 2017 is going to be a creative year, and hopefully we have something to share with everyone by the end of it.
— —
:: Watch: "Runaround" – The Roosevelts ::
The Greatest Thing You'll Ever Learn
an album by The Roosevelts