Singer/songwriter Gutter Sparrow captures a special moment of humanity and togetherness in new single "Sheridan."
Stream: "Sheridan" – Gutter Sparrow
[soundcloud url="https://api.soundcloud.com/tracks/628522437?secret_token=s-7AqFB" params="color=ff5500&auto_play=true&visual=true&hide_related=false&show_comments=true&show_user=true&show_reposts=false" width="100%" height="300″ iframe="true" /]
---
True friendship is not measured by the bliss of the good times, but rather by support, help, and simply being there during times of hardship and darkness. Singer/songwriter Gutter Sparrow captures a special moment of humanity and togetherness in new single "Sheridan," a moody patchwork of alternative rock glowing with the warmth of intimacy and weight of connection.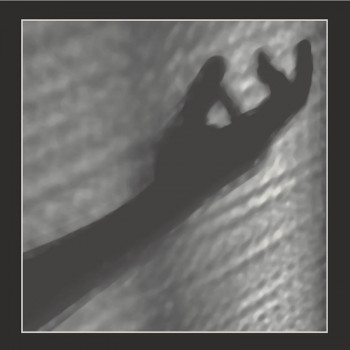 when I left you there
in that place in time
thinking I'd return
and then a year went by
then the baby came
and I missed that too
you stood as still as stone
inside her dressing room
Atwood Magazine is proud to be premiering "Sheridan," the lead single off Gutter Sparrow's forthcoming sophomore album Waker Dreams (out October 25, 2019 via Meadowlands Records). The alternative-leaning singer/songwriter project of New Jersey born, Rome, Italy-based artist John Mosloskie, Gutter Sparrow's music is a vibey, earthen swath of folk and rootsy and emotional Americana. "Sheridan" is a particularly heavy moment of truth for Gutter Sparrow: Built off a sonically rich wall of piano and guitar, the track evokes the importance of friendship and togetherness in our darkest hours.
"'Sheridan' is a song reflecting on a friend's support in a difficult time," Gutter Sparrow tells Atwood Magazine. "While I was working installing pine floors in her house in Portland, Maine, the telephone call came that my brother-in-law had a massive brain aneurysm and was clinging to life. My mind raced to the anguish of my sister as her world turned upside down, and of my niece and nephew potentially losing their father. I was shaken, angry and confused."
then the news it came
at the end of May
my brother fell at work
and he wouldn't wake
I was on my knees
in the shed outside
pleading begging God
not to run and hide
He continues, "My friend dropped everything she was doing and walked with me to a place with a view high above the water. She gently listened, she allowed me to cry, she bore witness. When I left for the hospital not to return to Portland for a long while, I left my guitar there, and in the interim so much had changed. My friend gave birth, I moved to Europe, my brother-in-law made an improbable recovery. In time I did make my way back, and my guitar stood in the same place, patiently waiting for me, ready to help me write the next cycle of songs. A good friendship is like that, picking up where you left off, openly embracing the present moment while cherishing a common past."
then you took me up
onto that East End hill
the fog was rolling away
the sun was shining still
you knew the place it was safe to cry
and through my tears I could see your smile
all the wind in your golden hair
you are the gold in my winded hands
Gutter Sparrow's sophomore album Waker Dreams is out October 25, 2019. Stream "Sheridan" exclusively on Atwood Magazine!
Stream: "Sheridan" – Gutter Sparrow
[soundcloud url="https://api.soundcloud.com/tracks/628522437?secret_token=s-7AqFB" params="color=ff5500&auto_play=false&visual=true&hide_related=false&show_comments=true&show_user=true&show_reposts=false" width="100%" height="300″ iframe="true" /]

— —
? © Kevin Pineda
:: Stream Gutter Sparrow ::
---