Pale Waves are back, and we couldn't be more excited about it: Their second album 'Who Am I?' is coming out on February 12th, anticipated by lead single "Change."
Stream: "Change" – Pale Waves
---
It's only been two years since their first album My Mind Makes Noises, but they impressed everyone so much – to the point of reaching 70 million streams – that missing them really was inevitable.
Yes, we are talking about the English band Pale Waves. They are back with the single "Change", which foreshadows their new album Who Am I?, out on February 12th, 2021 via Dirty Hit Records. There is no better news that 2020 could give us.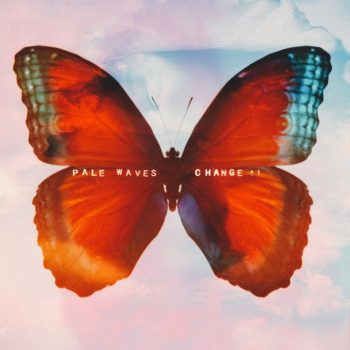 Until now, the Mancunian band could be defined as the spiritual heir of The Cure, with indie pop sounds mixed with the recognizable alternative rock of the 90s. With the arrival of "Change" – and Who Am I?, according to the band – the emos will be even more satisfied, because this time these four guys are using Avril Lavigne as their reference point.
As frontwoman Heather Baron-Gracie says, Avril represents everything that Who Am I? wants to convey with its eleven tracks. In a few words, it's a hymn to pure nonconformity and the rejection of a suffocating society. Avril, however, is not the only protagonist of this upcoming album; there is a lot of Courtney Love, and even a touch of country music. Unexpected? Definitely. A winning combination? Though we haven't listened to all Who Am I?, it seems like it will be. "Change" has started a revolution in Pale Waves' musical and visual style, bringing us back to the charm of the early 2000s.
I remember it like it was yesterday
My mother didn't prepare me for this heartache
Why did everything suddenly just change?
We were lying naked the other day
Now you act like I'm nobody
But you still wanna go down on me
And I know I'm a fool to believe
I keep wishing you would change, change
It's no surprise you're still the same, same
I wish I'd never seen your face, but hey
You've hurt me a thousand times before
But I'm missing you right now so do it once more
– "Change," Pale Waves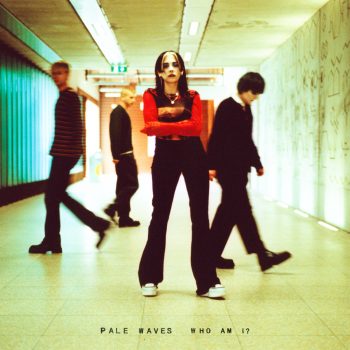 Despite its beauty, both lyrically and musically, "Change" is the only really negative (or rather, sad) song within Who Am I?.
In a Q&A with fans, Baron-Gracie said that we are dealing with an album that revolves around her emotional development, and all that comes with it; love, all kinds of experiences, both pleasant and painful , and much more. According to the singer, it also seems there's a song that literally screams out "fuck you, men!" for the whole world to hear. And in seeing what all women undergo every day, from catcalling to domestic violence, an empowering song like this was all we needed.
For me, music and art is for people not to feel so alone and isolated. I want to be that person my fans look up to and find comfort in.
Lots of butterflies, Avril Lavigne, and empowerment. But most of all, a new album by Pale Waves. Is there anything that could have made this comeback better? We seriously doubt it, despite Who Am I? still having more to reveal – including a second single coming out this month. What we certainly know, though, is that we terribly missed the band; and that waiting two years for the "Change" release was definitely worth it.
— —
Stream: "Change" – Pale Waves
A CONVERSATION WITH PALE WAVES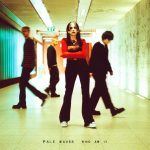 Atwood Magazine: WHERE DID YOU GET THE INSPIRATION FOR "CHANGE"? TELL US HOW IT WAS BORN.
Heather Baron-Gracie: When I wrote "Change," I was feeling really frustrated with a few people in my life because they weren't giving me what I needed or what I expected from them. That's how the concept came about… That, as humans, we set expectations that are too high of people which leads them unable to reach them. It's partially my fault, but on that particular day I was feeling this emotion more than ever and that's how the chorus came about.
I also realized that I had no songs on my album about heartbreak, so I dialed into a time that I had been hurt and spoke to various people in my life about their experiences of heartbreak and put their stories into the song as well. There are parts of me in the song, but I've also included parts of other people, which I've never done before. It's not just my story, its other peoples' stories too.

SPEAKING OF CHANGES, WHAT DO YOU THINK IS THE BIGGEST DIFFERENCE BETWEEN THIS ERA AND THE MY MIND MAKES NOISES ERA?
Baron-Gracie: I think it is very drastically different on a lot of stylistic elements with the music. It isn't 80s dance indie-pop synth music anymore. It's very alternative and very 90s and 2000s. There's a lot of acoustic guitar, a lot of raw and vulnerable moments where it's not decorated with a lot of production. It's a very real-sounding record. I wanted to make that change and wanted to go back to the music I used to listen to as a kid and what I knew best. Not even just musically, even lyrically it's a lot more open and a lot more vulnerable.
The concepts are stronger and the message – what I'm saying to the world – is so much more opiniated and a lot more brutal and on the nose. Even the aesthetic is completely different. I feel like I've really just flipped the world upside-down. It seems to be connecting with people and they seem to be happy. I see the odd comment of people being like "I miss the 80s music sound," but I just couldn't do another record of that. I needed to create this album.
THERE'S A LYRIC IN "CHANGE" THAT GOES, "I'M BEING SO IRRATIONAL / DON'T KNOW WHAT TO DO / JUST TRYING MY BEST TO GET OVER YOU." DO YOU THINK THE HEATHER OF TODAY IS MORE OR LESS IRRATIONAL THAN BEFORE?
Baron-Gracie: That actually wasn't a line from my own experience. It was from someone else in my life. I was having a conversation with them and they said "my journey of heartbreak was so emotional. I found myself being so irrational and doing things that I would think was crazy if I took a step back to look at myself."
It's really interesting that being so heartbroken and being so burnt out and hurt by one person can make you feel crazy and do crazy things. So, while that line isn't particularly about me, it definitely gave me a lot to think about and I'm definitely more rational now than I was a year and a half ago. I feel like I've got my shit together a lot more, basically!
WHAT IS THE SINGLE MOST IMPORTANT MESSAGE YOU WANT TO SEND WITH YOUR UPCOMING ALBUM? ALSO, YOU SAID THAT THERE AREN'T MANY NEGATIVE SONGS ON WHO AM I? DOES THIS MEAN THAT YOU FEEL MORE OPTIMISTIC ABOUT YOUR FUTURE EXPERIENCES?
Baron-Gracie: The overall message for this album would be to encourage people to go on their own journeys of self-growth and self-discovery. To become more emotionally aware and explore who you truly are and embrace it. I spent a lot of years rejecting who I am and only in the past year and a half have I started to learn to love myself and embrace who I am. I really want to encourage people to go on that journey like I did.
There are actually are two more songs that I can think of which could be thought of as negative, but the album overall is very euphoric and uplifting. There are a lot of songs on this album that talk about the right kind of love and how amazing and beautiful that can be, and how it can help you find the best version of yourself, so it is way more uplifting than anything we've put out before. That said, there are still some "negative" songs on there because we're all human and it's impossible to feel happy all the time.
WHO AM I? SPEAKS UP ABOUT SOCIETY AND ITS ISSUES, RAISING AWARENESS ABOUT MENTAL HEALTH AND THE LGBT+ EXPERIENCE. DO YOU THINK ALL ARTISTS SHOULD USE THEIR ART TO SPEAK TO SIMILAR ISSUES?
Baron-Gracie: I was actually talking about this in an interview recently that, if you're an artist, you should speak up and use your platform to change people's views, educate them, and inform them about what's going on in the world. I try to do that on my platform and I will continue to do that because, even if I had a platform of 1,000 people, that's still a group of people that you could impact by opening their eyes up to something new which then they could do to another person.
I feel as though everyone should come together and try to make the world a better place because that's what we really need. As the generations go on, the world is slowly becoming more open and more comfortable with everyone not being the same person. I think we're going in the right direction; we just need to continue to do it.
ARE THERE ANY FEATURED TRACKS COMING SOON? OR DO YOU FEEL MORE COMFORTABLE WORKING BY YOURSELVES?
Baron-Gracie: That was actually a big conversation I had with my team. I really did think about it, and I thought about who I'd like to reach out to and kept going back and forth on if I wanted to do it. At the same time, I just thought… "I need to self-indulge for this album." I have so much to say and I feel like maybe I'll have collaborations on the third album. This time, on this album in particular, the songs just poured out of me and I wanted to get my message across in the clearest way. I thought that, if I started to add featured artists to the mix that it might dilute that message. It's so personal that it didn't feel right to put features on this album, but maybe we'll do it for the next one because I love collaborating with other artists.
HOW DID YOU DECIDE TO PUT SO MUCH EMOTIONAL BACKGROUND INTO THE ALBUM? DOES IT MAKE YOU NERVOUS TO BE THIS VULNERABLE IN YOUR MUSIC?
Baron-Gracie: It does a bit. I have moments where I do freak out, I'm not going to lie. I was closed up on the first album, but I did dive into certain parts of me on "Noises" and "Drive." I opened up slightly, but on this second album – in the music, visuals, and even in interviews – I'm trying to be as open as possible and let people in. As an artist, especially in this day and age, you have to be as vulnerable and as real as you possibly can be to connect with people. It does intimidate me and freak me out at certain points, like "I can't believe I just said that to the world and now it's on the internet for forever and everyone's going to read about my personal shit" but, at the same time, if I want to be a true artist, I have to be true to myself and I have to be real – especially for the fans.
HOW DO YOU EXPECT YOUR FANS WILL REACT TO THIS NEW ERA?
Baron-Gracie: I hope they really like it. I hope they connect with it, too. I hope that they find comfort in the album and feel it helps their own insecurities and helps them in whatever they may be going through. I feel like some fans may feel a bit betrayed because the sound changed and I didn't do '80s pop like we did on the first album, but this is an album that I wanted to create and it's real to who I am and who I've always been. I hope that they see that I'm being as real and as honest as I possibly can be. I hope they connect with that part of it.
WHO AM I? ALSO TALKS ABOUT EMOTIONAL DEVELOPMENT AND SELF-DISCOVERY. WHAT IS THE MOST SURPRISING THING YOU'VE DISCOVERED ABOUT YOURSELVES IN THESE YEARS?
Baron-Gracie: That I was a really angry person for many years. I'm still trying to work that out and work on that, but I was very sort of angry and closed off and hard. I can still resort to that feeling and expression, but I tend to try and stray from that because I realize it's not the right way to be. I want to have a happy, peaceful, and honest life. I'm trying to let go of a lot of things that have happened in my life. I came to the realization that, looking back, I was just really angry and needed to let go of that.
WHAT IF YOU WERE ABLE TO TALK TO YOURSELF WHEN YOU WERE JUST STARTING OUT MAKING MUSIC? WHAT WOULD YOU SAY?
Baron-Gracie: I started writing music when I was 10 years old – that's when I learnt the guitar because my dad plays the guitar. He encouraged me to play it. Back then, I just wanted to be a performer so badly. I wanted to be like Avril Lavigne on stage, running up and down with the electric guitar. I would mimic her in the front room. I think I would just say: "it actually happens. You actually do what you wanted to do and you become what you wanted to become. Even when, at times, you feel like giving up and you feel like it's so hard emotionally and physically… just keep going because it's worth it and you actually achieve what you want to achieve and its really fucking crazy."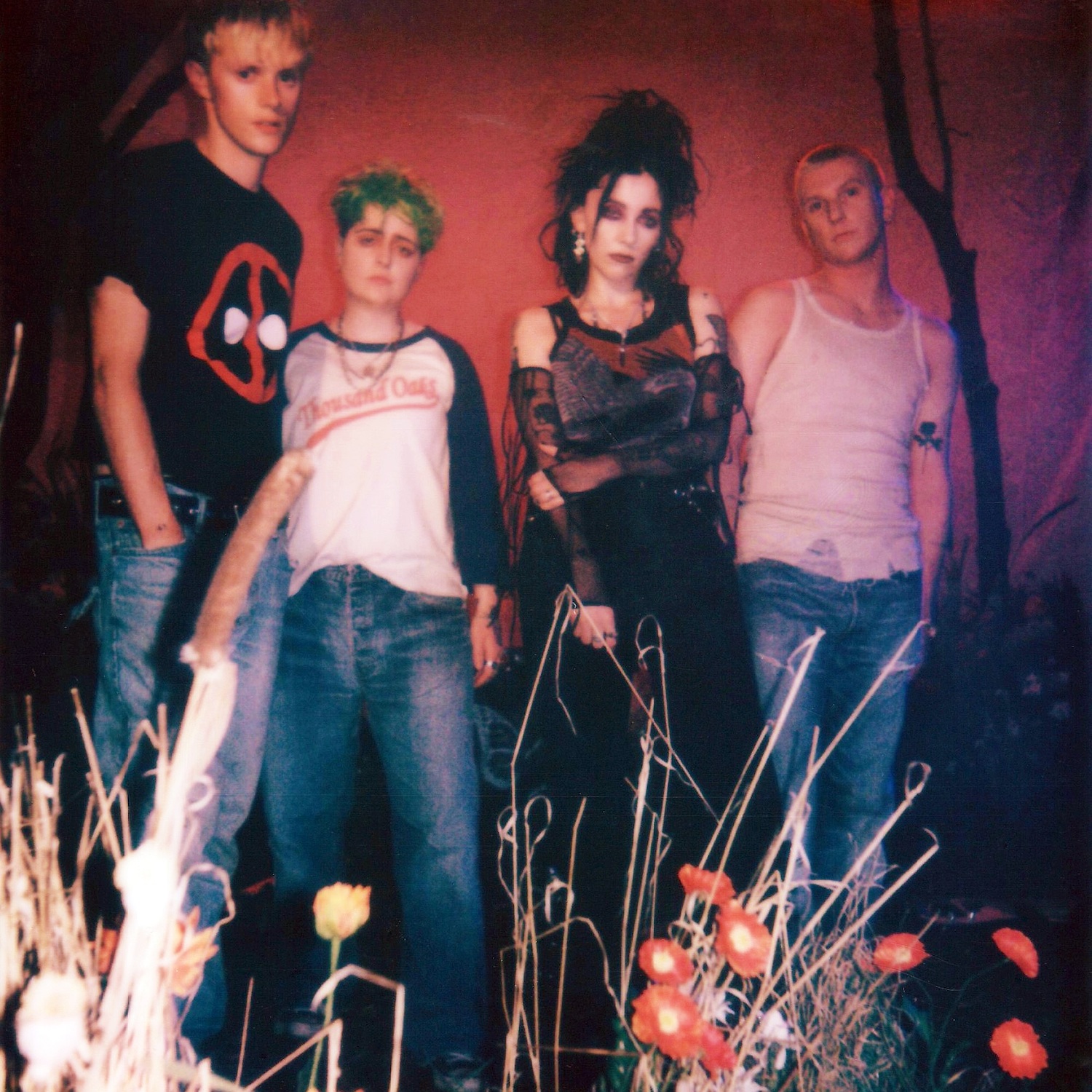 THE AESTHETIC OF "CHANGE," FROM WHAT WE SAW IN THE VIDEO AND THE COVER ART, IS VERY DIFFERENT FROM YOUR USUAL STYLE. WILL THE UPCOMING VISUALS KEEP FOLLOWING THIS STYLE? WHAT INSPIRED THEM?
Baron-Gracie: The shift might have happened because I want to become a more positive person overall and it, sort of, came out in my art as well in addition to my perspective on life and attitude towards a lot of things. I sort of wanted to represent that shift in color, but I can't really pinpoint any one thing. The artwork and the videos developed over time. Right now, we're working on the video and artwork for the next single and I do want to keep the aesthetic very cohesive but, at the same time, part of me wants to dwell in the darkness I love so much. I do really want this era to be bright and colorful and filled with a lot of pastel colors. I really want to keep doing that, but I can't promise anything because the dark side of me wants to take over – but I'm fighting with it!
WHO AM I? AIMS TO BECOME A SAFE SPACE FOR YOUR FANS AND THOSE THAT DON'T FEEL LIKE THEY FIT IN. WHAT INSPIRED YOU TO SPEAK DIRECTLY TO THIS GROUP? WHAT'S YOUR SAFE SPACE ALBUM?
Baron-Gracie: I think because, as a young girl, I didn't want to do what all my other friends were doing. They were dressing up in skirts and playing with dolls, and I didn't want to do that – as much as I love makeup and dresses and skirts now. I was that tomboy and part of me still is a tomboy. I was out skateboarding with my brother, I was out playing football, I was doing everything that a typical girl wasn't meant to do. I was climbing trees, falling over, bashing my face open all the time, camping, fishing… everything that you can think of. I did feel like an outsider growing up and even throughout high school. I always felt like I didn't fit in that well and I had a tiny group of friends because I didn't fit in with the popular kids – not that I wanted to. I always felt like the outsider, so I know what it's like. I think it's really important for those kids to have someone to look up to and to see that I've been an outsider and I've been there as well.
My safe space album would have to be an Avril song as she was the one I looked up to as a kid when I felt the most on the outside. I'd probably say Let Go, by Avril Lavigne.
— —
Stream: "Change" – Pale Waves
–  –  –  –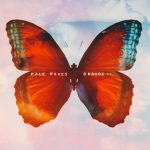 © Niall Lea
:: Stream Pale Waves ::