RIYL: The Weeknd, Frank Ocean, Miguel, (recent) Usher, James Blake, How To Dress Well
Late January should be the one time in the year that you can be least afraid of the onslaught of "Best _____ Of The Year" lists from every outlet. There are a whole eleven months to think too much about that, right? Until then we can just do the much more fun activity of listening to music, free of all those overwrought essays about what a song "means" in the context of the "greater culture,"  and how "important" it is.
So please forgive me, dear reader, for starting off my thoughts on "Hallucinations" by dvsn, a song that is pretty certainly my current favorite song of 2016* by discussing the inevitable "Best of 2016" thoughts that I'll be mulling over in ten months and yelling in the direction of the world until somebody listens. I'm thinking about it because, despite how much I love it, I don't think "Hallucinations" will be that high on my list. There's no way that this song will be so perfect in December, because it belongs to January. As great as it is, by the end of the year this song's moment will have passed.
Listen: "Hallucinations" by dvsn
[soundcloud url="https://api.soundcloud.com/tracks/238910235″ params="color=ff5500&auto_play=true&hide_related=false&show_comments=true&show_user=true&show_reposts=false" width="100%" height="166″ iframe="true" /]
---
"Hallucinations" is a song that sounds like now. It sounds like this very moment, right now, that you're sitting here at your computer reading this post. No wait, now. Or actually, it actually sounds less like right now than it sounds like December 24, 2015, the day that this song was dropped on SoundCloud. It's that kind of now—even a few weeks feel like they've aged the song, made it a little less pure.
"Hallucinations" is a song that I hope gets used by some music supervisor for a prestige period drama from 2035 that wins Emmy awards for costumes in an episode that takes place in winter of 2016, so that the audience can really feel the way that things were back then.
"Hallucinations" is a song that represents for me the fruition of a musical trend that's been slowly coming toward us since at least 2011, the pseudo-genre that some people annoyingly call "PBR&B," or occasionally, just a little less irritatingly, "nu-R&B,"  (or, I guess, just call "R&B"). The stuff based on processed, syncopated, and echoey drum machine beats, deep, smooth, and overwhelming synth pads, and soulful vocals designed to slip inside the rest of the song, crooning more than bumping, silky, wet and sneaky. It's the best sex music of our time, and among the best if you're planning on taking drugs (and, going by the advice of one of the style's first and best songs, doing both at once).
And until this past year, it's had a bit of an edge to it. It's a little weird. It's been a domain of kids swimming up to their necks in the most impressive synthetic effects they can program into Logic, up to their ears in melancholy and loneliness, and drowning in club drugs that make them happy for only long enough.
But "Hallucinations" doesn't have that feel. Well, it has some of it — it's certainly melancholy, full of cool bleeps and bloops and hums made by a fancy laptop, and great to have drug-induced sex to.*** But what it lacks is the feeling of edginess, of the unknown, and of innovation.
That's awesome.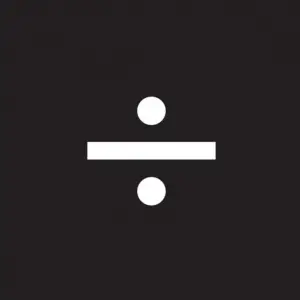 The syncopated drum echo followed by the building bass warmth that opens "Hallucinations" reminds me of music that a few years ago boggled my mind, but rather than leaving me with the unnerving feeling of something so new I can't understand, what I hear instead is Pop, beautiful and life-affirming.
"Hallucinations" couches its weirdness, the alien feelings of its non-organic instruments, its uncanny vocals, in the most pure and human thing in music: a catchy pop melody. It's a really catchy one, bolstering lyrics that are, yes, about "losing sleep every night" because "I'm haunted by/You, you, fall asleep and dream of /you…" but more in the vein of silly love songs that everyone once loved as a sad teenager than erotic despair. dvsn is far from the first artist of this style to embrace the greatness of classic pop songcraft and production within the world of underwater dark synth textures, but "Hallucinations" stands out for being so immaculate in its synthetic warmth.
And I'm sure he won't be the last, if trends in popular music that were growing at the end of 2015 continue for the next few months. Aspects of this genre that I'm so consistently excited by have wormed their way into the most edgeless locales of the musical landscape, and the pop charts have embraced its heroes as their own (not that they never did before, of course). There's a very good chance that by the end of 2016, our collective ears will be so oversaturated with this sound that hearing "Hallucinations" or any of its ilk will drive me mad.
But in the meantime, "Hallucinations" surfs at the top of a wave, a pinnacle moment right before it crashes. And it is great.
A fair amount of the discussion of dvsn so far on the internet has centered on his enigmatic persona— nobody knows who this singer is, beyond the release of four tracks on SoundCloud that speak for themselves—and yes, that is very cool. I love mysteries. But as JJ Abrams will tell you ad nauseum, unknowable questions can rarely lead to satisfying answers. By the end of the year, we will probably crack this case, and dvsn will turn from a mysterious force that crawls out of the cloud and into your ears into a real life human being who goes on tour and gives interviews in the music press.****
But until then, enjoy this moment, when the twin roads of innovation and familiarity are crossing, and making beautiful music so current and pure that it can only exist right now.
I hope that I've convinced you to listen to this song by now. Every moment you wait is a waste. Listen now while it's perfect, before it's too late.
Follow dvsn on Twitter, Instagram
*I'm counting "Blackstar" for last year even though I didn't properly get into it or that whole excellent album until after Bowie died.
**I have not tested this. Atwood Magazine in no way encourages you to take any sort of illegal or illicit substances, nor to have sex with anyone who is not your lawfully wedded spouse. Drink your milk to foster good strong bones!
***Or maybe not! Maybe dvsn is The Somerton Man!