"A Love Song" is one-fourth of Saved by Friday's long-in-the-making new EP, which proves to be a lively and thematically mature creation.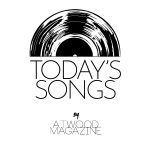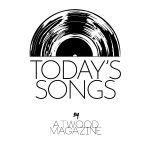 Listen: "A Love Song" – Saved by Friday
---
Musicians are true to their craft for all sorts of reasons. Some set out to change the world, others want to ignite a revolution, and in the case of Saved by Friday, "we're just a bunch of dudes looking to have fun doing what we love: making music." As it turns out, that's more than alright.
This three-man act— consisting of lead singer Cordell Carl McWilliams, bassist Namon McWilliams, and guitarist Andre Berrios— emerged from the Tampa Bay suburb of Wesley Chapel, Florida. These 20-somethings grew up listening to the likes of blink-182, Fall Out Boy, Thirty Seconds To Mars, and Paramore. Sure enough, once the guys started making music themselves, they wound up producing plenty of thoughtful and joyful melodies of their own— one of which tellingly bears the title "Euphoria." It all got started in 2014 when they released a self-titled debut EP. Two years later, a follow-up named Jaded was born when the group traveled to New Jersey and worked on new material with Nik Bruzzese of Man Overboard and Ace Enders of The Early November.
"A Love Song" represents the lead single and one of four tracks from Three, the group's first official release since 2016. Almost any of these songs could have shared the lead single's title, as the themes of romance and heartbreak are widely explored here. "Don't break me, don't break my heart" Cordell vulnerably requests on "Rush," the high-octane opening track. "Be gentle, honey, just remember I'm just a little bit slow." Later on, "What You Want" somewhat recasts Justin Timberlake's "Cry Me A River" in rock form by informing a would-be partner: "You say you want me now. But you did me wrong before, so save me the tears. I don't want to waste another winter."
More than the rest of Three, though, the lead single cuts to the chase in terms of expressing the lead singer's desires and intentions. To put it simply: "fuck a love song, I just want to hold you now." Such a gesture is consistent with the primary objective of the track, which, according to Cordell, is to "[stress] the importance of showing someone you love them, not just telling them."
Mr. Frontman lets his feelings flow freely from the get-go, all for the sake of proving to his love interest that he's a cut above the average. "I could say that I love you but you've heard that before," he confides. "I could go on about the things I feel but a girl like you need something real." After all, "[words] are just words— they don't mean a thing if I don't follow through."
Like the other songs on Three, "A Love Song" recognizes the mal au Coeur that being romantically entranced can create. "I can't stop the rain outside my window, the pain inside my heart," Cordell admits early on. But he remains indefatigable in his mission nonetheless. At the risk of "[making] a fool of myself" and "being overdramatic," he keeps doing whatever it takes to win the girl's affection. "I am not the kind of guy to sit here and beg, 'When is it enough?" he explains. "So take me by the shoulders, lay a kiss on me, and shut me up." All while Cordell is at it, the bass and guitar by the other bandmates contribute to the soothing romantic feel on "A Love Song," much in the same way as they brighten the mood on the other tracks on Three.
The music video for "A Love Song" features a sharp-looking Cordell cruising in his 1960 Chevy Impala and picking up a young lady for a romantic outing. Everything goes swimmingly and the night even culminates with the glorious sight of the grinning guys performing as a band onstage. The feel-good atmosphere of the song is encapsulated well by this visual adaptation, which further introduces the suburban Floridian environment which gave rise to Save by Friday. That much is achieved by the on-location filming locations— most notably the Capitol Theatre in Clearwater where the grand final performance takes place— as well as the presence of actress Kayla Prisco, who accompanied her fellow Tampa Bay-area natives to the shoot.
A sweet message emerges from "A Love Song"— just as it's okay for a band to form out of the simple desire "to have fun doing what we love: making music," it's also perfectly fine for the fellas to let their vulnerable and romantic sides come through, in song form or otherwise.
— —
Listen: "A Love Song" – Saved by Friday
— —
? © 2020
:: Today's Song(s) ::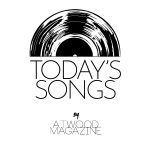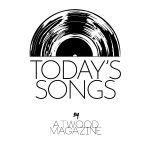 :: Stream Saved by Friday ::