A gorgeous collection of dynamic and intimately reflective dark indie pop, DYLN's debut EP 'Chapter 1: The Truth' refreshingly captures resilience and inner strength.
— —
I was legit trying to imagine my life without music and I just couldn't see myself doing anything else.
We have the capacity to rid ourselves of certain baggage in life: We can block people, we can leave places, we can kick bad habits, and we can even let go of tangible possessions. But for emerging alt-pop artist DYLN (aka Stef Lang), music is an inescapable force, a presence she can't live without. It may torture her from time to time, and she will surely be revisiting the nature of this complex connection throughout her life – but whether she likes it or not, music is her destiny, and for the forseeable future, it remains her steadfast passion and pursuit.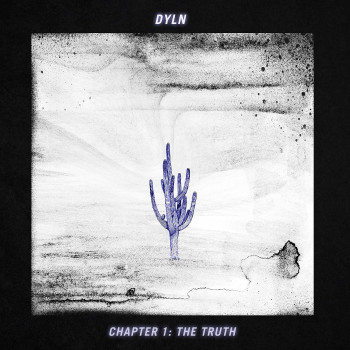 Atwood Magazine is proud to be premiering DYLN's debut EP Chapter 1: The Truth, out on all platforms November 2, 2018. A gorgeous three-track collection of dynamic and intimately reflective dark indie pop, Chapter 1: The Truth is a powerful introduction to DYLN as a musician and an artistic identity.
For Lang, DYLN (pronounced "Dylan") is a refreshing and powerful restart for the Canada-born, Los Angeles-based artist, producer, singer, and songwriter. The name itself is inspired by the artist's all black carbon fiber guitar, which she named Dylan. "When I bought the guitar, I was told its material was unbreakable and able to weather any storm," Lang writes in her artist bio. DYLN emerged during a difficult period of depression, and that message of inner strength, resilience, and fortitude resonates throughout her identity: In the music, the lyrics, the imagery, and more.
Following a slew of song and remix releases beginning with debut single "Better Things" in early 2017 – many of which have been streamed hundreds of thousands of times – Chapter 1: The Truth is DYLN's first larger-scale foray into the limelight. The start of a series of EPs exploring "a common theme," The Truth is to be treated as a statement of intent.
Message received. Never fear, DYLN: We hear you loud and clear, and we'll keep on hearing you as we play your songs on repeat. Opener (and Alex Ebert cover) "Truth" is a dramatically intense unveiling of the self. Despite it not being an original per our classic understanding or interpretation of the term, "Truth" is perhaps DYLN's truest moments: She shines as she embraces perfectly flawed, flawlessly perfect self in a moving alt-pop/trip-hop indulgence.
The truth is that I never shook my shadow
Every day it's trying to trick me into doing battle
Calling out "faker" only get me rattled
Want to pull me back behind the fence with the cattle
Building your lenses
Digging your trenches
Put me on the front line
Leave me with a dumb mind
With no defenses
But your defense is
If you can't stand to feel the pain then you are senseless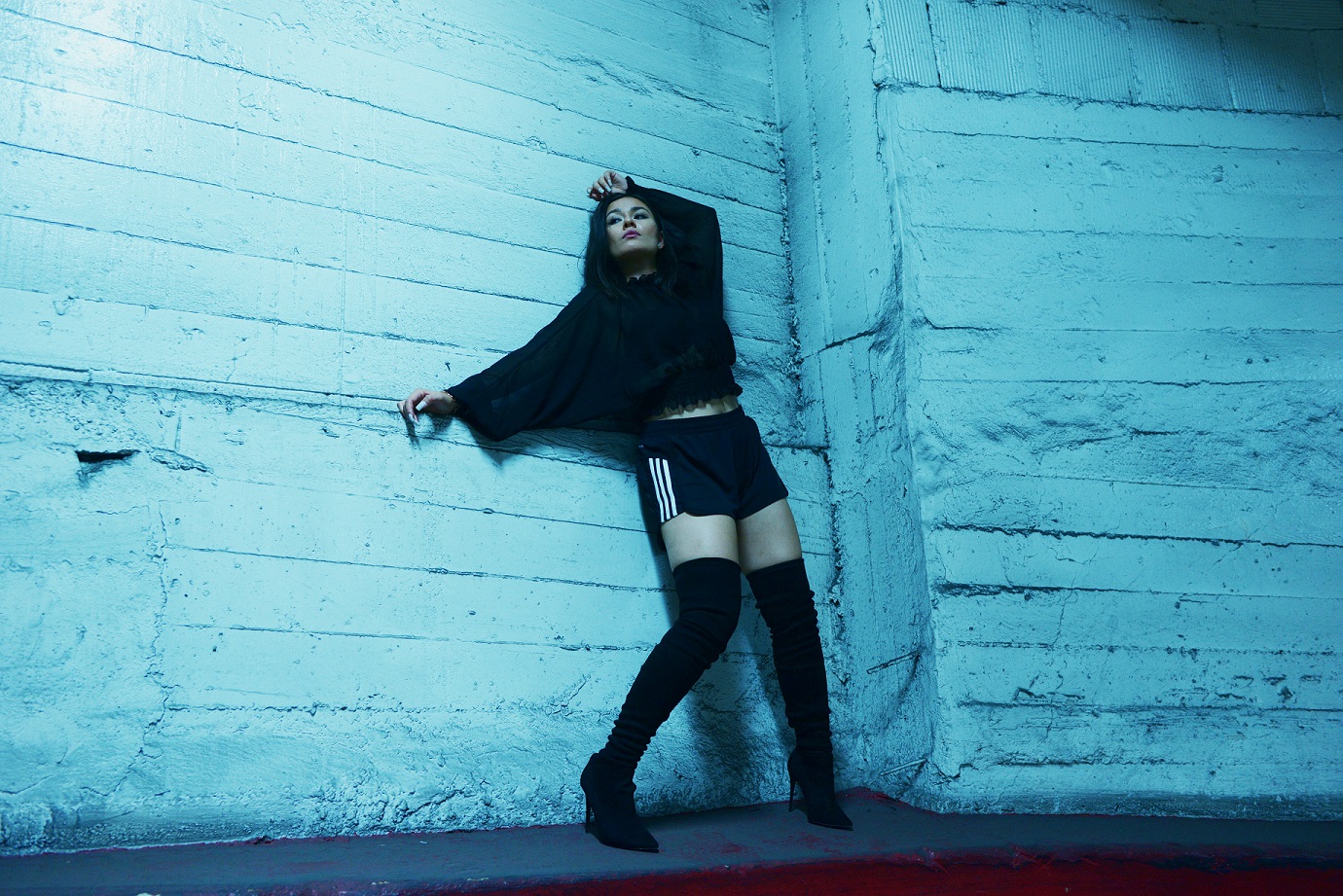 Second song "The Difference" is a smooth and pulsing confessional – but DYLN isn't owning up to what she's done; rather, she's admitting what she should have done much sooner: Cutting ties and breaking toxic bonds. A provocative, chilling, and absolutely intoxicating song, "The Difference" speaks truth to power for anyone who's had to part ways with someone special, for reasons beyond their own control:
The difference between you and i
Is I would never leave you stranded, left behind
So once it all comes down to the wire
I know I ain't perfect, I ain't always right
But at least I can own it, at least I tried
I guess that's the difference between you and I
---
Closer "Without You" is DYLN's ode to music, and her deepest reflection of self: It's the song that recognizes her enduring pull toward the aural medium, despite the way it can (and has) chewed her up and spit her out. In a way, "Without You" is a change of perspective: DYLN finds her own footing and establishes a sense of self, independent of the subject.
Without you
I'd stand up right on my two feet
And prove that there's more to me
I don't need ya to be happy 
An anthem of redemption and reclamation, "Without You" closes the artist's introductory chapter on a high note. Throughout The Truth, we find DYLN wrestling off chains that have kept her down for too long. She's coming to terms with stressors and other malignant actors, some from those around her and others from within, and she's asserting control over her own narrative.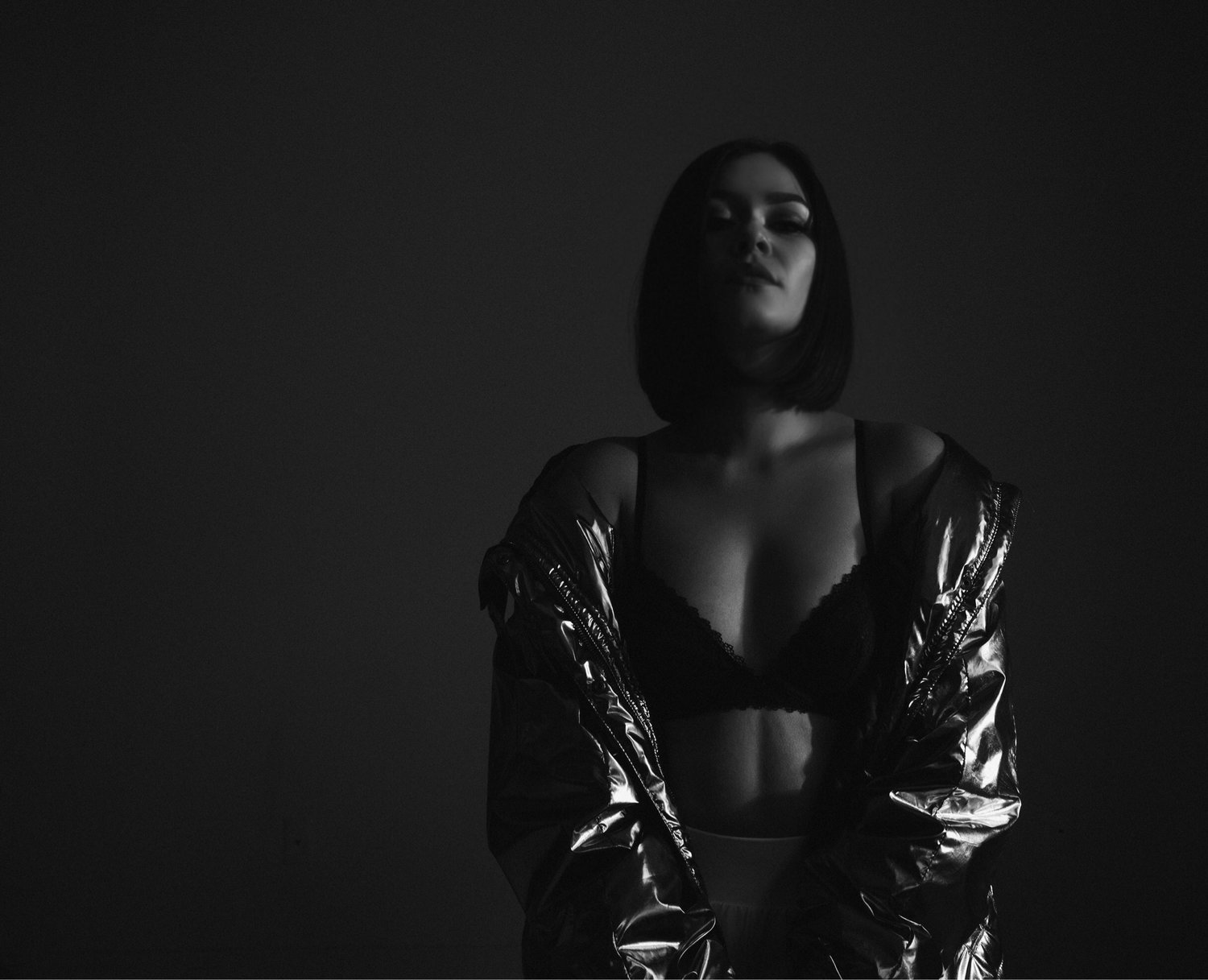 "I moved to LA this year," DYLN shared in a social media post dated 10/26, revealing her album artwork (by Gary Coutts) and its lone, noble cactus. "They're everywhere here. I love them cause they are resilient, don't need much to survive and weather through damn near anything. it's a symbol of strength. endurance. standing alone. starting over." DYLN is not only cool and ambitious; she also comes from a place of truth and vulnerability.
In releasing her EP, DYLN is fully born into this world, relinquishing control of her story so that others may hear it, understand it, and perhaps learn from it as well. Stef Lang basks in her new musical identity, owning its sounds and colors as she closes the door on her former artistry and steps valiantly into this new one. Experience the full record via our exclusive stream, and peek inside DYLN's Chapter 1: The Truth EP with Atwood Magazine as she provides her personal take on the music and lyrics of this sleek and stunning debut!
Stream: 'Chapter 1: The Truth' – DYLN
[soundcloud url="https://api.soundcloud.com/playlists/630868485?secret_token=s-xwTHr" params="color=ff5500&auto_play=true&visual=true&hide_related=false&show_comments=true&show_user=true&show_reposts=false" width="100%" height="400″ iframe="true" /]
:: Inside Chapter 1 ::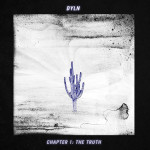 — —
Truth
I start Chapter 1 – The Truth with a cover of Alex Ebert's song "Truth." A friend showed me this song a really long time ago and I remember thinking the lyrics were so bizarre. So jarring. I wanted to read them over and over again. When I heard the song again years later on an episode of Breaking Bad, I could suddenly hear it as a hip hop song and I knew I had to make my own version. The song is so peculiar, so poetic. It inspired me to be more that way with my own work.
To me it's a beautiful anthem about embracing your dark side and allowing it to shine through. I battle with myself a lot and this song describes me in those moments. It's so powerful to display those moments of weakness sometimes and I think I wanted to reveal that part of myself for some reason. "Tilt my chin back, slit my throat, take a bath in my blood, get to know me" is my favorite lyric. I guess this was my way of inviting people to get to know me.
The Difference
"The Difference" reveals the toxicity in hard feelings and results in cutting ties with a relationship that isn't good for you. It's about conflict, ego, pride, being right, being wrong, non-apologies and the ultimate decision to wipe the slate clean and walk away. I was struggling with one relationship in particular and I learned that it's ok to grow apart and to lose people along the way in your life based on having different values. I don't like to quit on people so it took me a long time to realize that having different core values can be like oil and water. They just won't mix.
Without You
I wrote "Without You" when I was thinking about quitting music. For the millionth time. And I was legit trying to imagine my life without music and I just couldn't see myself doing anything else. I realized that what I needed the most, was to be without needing anything to "work out" – so I ended up writing about that. Being ok exactly where I am. I've always viewed music as this sort of this abusive relationship I have. So I guess this song is me exploring myself and trying to find my worth outside of it.
— —
— — — —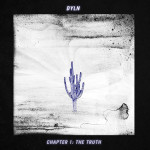 ? © Shervin Lainez
art © Gary Coutts

:: Stream DYLN ::