Harrison Brome's new single "9 to 5" is a refreshing taste of how simplicity can be exceptional: The best songs are the ones that allow you to close your eyes and fade away…
— —
Often, the best songs are those that grab you right at the beginning. It's usually within the first 10 seconds you can decide if a song is worth the listen; if it pulls you in and ignites something inside of you. It's that fleeting moment when the hairs on the back of your neck stand up.
Such is not the case with R&B slow-burner Harrison Brome's latest track "9 to 5," which breaks this rule — Brome flips the switch at the first 15 seconds. It's precisely then that we feel the "it" factor – a rare, but blissful moment when you know you don't have to listen to the full song to know that it's more than good – it's something special.
Now you wanna introduce yourself
to feel at home, feel at home
I wanna hold your hand
but know I gotta take it slow
She been thinking about you,
got me holding you
All I think about is you,
I can't get you out my head
Listen: "9 to 5" – Harrison Brome
"9 to 5" is chillwave electronica R&B at its most melodic, smooth and fine-tuned moments. Crisp sonic layering and polished production come together to elevate Brome's rich, clear vocals. The song carries a build-up with bass that creates a little bit of tension right before the beat drops, a full minute in. In short, "9 to 5" is a perfect masala of sounds. It's sleek enough that Brome's soaring falsetto has a youthful glossiness, and yet it doesn't feel forced.
This girl's got me feeling something
I wanna see the way that body moves
We been good together
She's saying that it feels like it's too soon
Start out with your number
We're f*cking like a 9 to 5
I know she be all up on it
I'm searching just to find a girl like you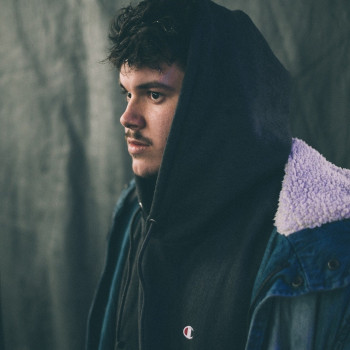 In a time where radio-friendly R&B is dominated by crooning supernovas such as The Weeknd and Miguel, with their more upbeat club-ready hits, Harrison Brome's sound and song is a refreshing taste of how simplicity can be exceptional. Sometimes, all you need is some barely-there guitar, four chords, and a golden set of pipes. A killer melody doesn't hurt, either.
The beats punch it up with a bit of waviness. Rather than counteracting the song's sensuality, they complement it. It's a comfortable and serene haze. At the heart of it all, Brome is narrating the chase, as he navigates the Tinder-infested waters of hookup culture:
Day one I got her number
can I take you home (take you home)
Catching flames to playing games
We can take things slow
She been thinking boy
You got me wanting you so bad
All I think about is you
Despite the between-the-sheets subject matter, "9 to 5" emits a sense of authenticity. The picture he paints is more of a modern, realistic romance, the kind that may only last for one night; the one that has a steamy start before quickly fizzling out.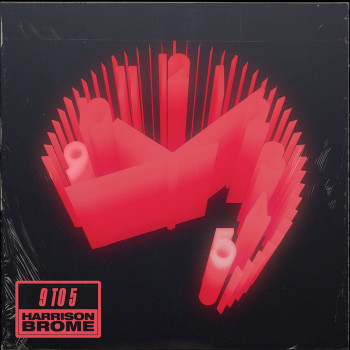 Picture this: There's a girl at the bar with the music pumping. The strobe lights flash everywhere as the DJ slips on his headphones and vanishes into his musical bubble. The neon lights shine across the sticky dance floor, adding flashes of colour to like a filter to highlight your roommate's smudged lipstick, and the sweaty guy who's had one too many beers. Brome isn't that guy. Nor is he the one who radiates so much confidence that the girl is put off by his aggressive display of masculinity. Instead, he's the one she gives her real number to, because there's a sincerity in his swagger. He's the one who wants something real – and he's not shy about conveying it.
Day one I introduce myself to feel at home
Feel at home
I wanna hold her hand but know I gotta take it slow
She been thinking
boy you got me wanting you so bad
The best songs are the ones that allow you to close your eyes and fade away into those dreamlike sequences inside your mind. Harrison Brome's "9 to 5" does just that. Part of the reason it's such an enticing listen is because it has a sort of malleability; it's a track that translates well from day to night. It's addictive and meant to be played on repeat.
"9 to 5" is the latest song from Brome's upcoming Body High EP, due out March 30.
— —
— — — —
photo © Nettwerk
:: Stream Harrison Brome ::