Honduras' Pat Phillips and Tyson Moore catch us up on their lives on tour, being a part of Brooklyn's ever-changing DIY scene, and what's to come for them in the future.
— —
Honduras have truly been a staple of Brooklyn's DIY scene for more than half of a decade. The quartet embodies the punk anthems that dominated New York's sub-culture of decades past, while still embellishing their own unique sound that is contingent of today's generation.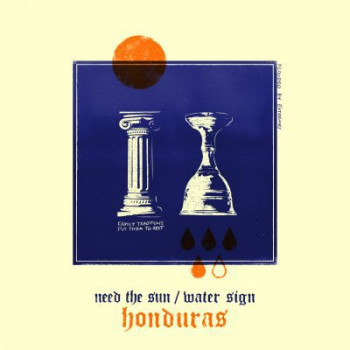 Pat Phillips and Tyson Moore split their time as Honduras' vocalists and guitarists, with Josh Wehle on drums, and Paul Lizarraga on bass. Honduras' vocals have an air of disinterest, a replica of authentic punk rockers. Their brand of garage rock is the kind with staying power. This band is still making waves with their new split 7" released via Mind Altar Records. Although both tracks were only meant to ever be demos, they formed into something worth releasing and if you take a listen to "Need the Sun" on YouTube, you'll quickly realize why.
Honduras have seen their fair share of changes over the years in the city they call home. With the closures of multiple iconic NYC DIY venues, friend's bands exploding in popularity and new ones entering the scene, the band themselves have undergone their own equitable changes. Atwood had the chance to catch up with Phillips and Moore of Honduras on some of those changes, how the scene and their off-tour jobs at Bushwick venue, Alphaville, have molded them and their music, and what we can expect from the four-piece in the future.
Listen: "Need The Sun" – Honduras
A CONVERSATION WITH HONDURAS
Atwood Magazine: Hey guys, how was your day off today?
Tyson Moore: Well, it's not finished. We've just been driving, we're looking forward to our day off. We're going to my aunt's house in Hot Springs Village, Arkansas. It's in the mountains, it's pretty cool.
Cool! Are there hot springs?
Tyson: Apparently, I've never been.
How's tour been so far?
Tyson: Tour's been good. We're really excited for our next show in Houston and then we're just really excited for South By. I feel like we've got a lot of good showcases this year, good opportunities.
What showcases are you most excited about at SXSW?
Pat Phillips: Probably the AdHoc showcase. That's one we're really super excited about.
Tyson: A lot of cool, diverse artists on it. Plus, Cheer Up Charlies is a great place to play.
You guys have been together for 5-6 years now and obviously you've toured quite a few times, do you find that the dynamic on tour has changed over the years?
Tyson: I think the only thing that's changed is that our friend Jeremy is now on all of the tours with us and he's kind of become our tour manager. He's kind of learned as we've gone, how to do it.
Pat: He's a great equalizer between our four personalities. He's keeps things very light and positive. We probably need that.
He's like tour dad.
Pat: Yeah, tour Yoda.
You guys just released a limited edition vinyl on March 1. That's super exciting. You are doing that via Mind Altar Records. Why did you guys choose to make that only available really by purchasing it as merch on tour or through Mind Altar instead of having it on Spotify or Bandcamp or streaming services?
Tyson: We are actually thinking about putting it on Spotify. We just wanted to have it exclusively on vinyl for the beginning and just kind of see how that goes. Basically, these songs were demos that we were recording. I was the engineer on it and mixed them, so we never really recorded them with the intention to release them to the masses but we thought they turned out pretty good and we really wanted to have vinyl on tour so we hooked up with Mind Altar which is one of our friends. He's basically starting that label and it really just worked out that we could be his first artist and it's super mutually beneficial. But yeah, now we're kind of feeling like we're going to put it out on Spotify later in the month.
Pat: It came out sounding a little better than we expected.
I was listening to 'Need The Sun' on YouTube. The track really reminds me of how I feel in New York right now. At the end of a winter depression and anxiety and just ready for some sun. I think everyone in New York has sort of all been talking about that. What was the inspiration behind that track in particular?
Pat: Since I've been a kid I have been dealing with issues of seasonal depression and anxiety and a lot of times when winter comes through I kind of feel those similar feelings. The day I wrote that… I also bartend in Bushwick, the three of us work at venues, and it's just the constant getting home at 5 in the morning after closing the bar, waking up at 1 pm and feeling like shit. I just kind of started working out that song when I was entering that phase of being a little hungover after a long night of work, hadn't probably seen the sun in a couple of weeks, and that's kind of where those initial ideas came from.
You guys have been around a long time and we've seen a lot of spaces shut down, like Shea Stadium, a lot of DIY venues are struggling to stay afloat. Have you felt the impact of that since you've been around for quite awhile?
Pat: I feel like we've kind of been chameleons of the DIY Brooklyn scene over the course of the last 5, 6 years. We've had friends bands get very big coming from the scene and there's been a new crop of bands, like Stuyedeyed and the Nude Party boys from North Carolina, there's fresh talent and I just feel like we've been beneficial that we've been able to stick around the scene for this long and still stay a part of it while evolving as a band. We've taken in some of those new bands under our wing a little bit, like some bands did for us when we got our start. It's been a really nice experience and we really value the scene we came from. We're still working in the scene when we're not on tour. It's an important part of our band. Shea Stadium was my introduction to the scene.
I've heard so many great things, it's too bad I moved here after Shea Stadium was gone.
Pat: Where are you from?
I've kind of lived all over for the last ten years but when I was in high school I went to school in Boston.
Pat: Nice, yeah Boston's very cool. I like that Allston area. Great Scott's always a fun venue to play.
Speaking of evolution, especially just reading back on a lot of people reviewing your music and comparing you to this '70s punk scene, I feel like when I listen to your music I see that influence there but there is something a little more melodic and even lyrically there's something a little more in depth to me than just to plaster on '70s punk and that's Honduras. I feel like there's something contemporary about you. How do you feel like that's transitioned your music from before into today?
Pat: I feel like we definitely have roots in that sort of CBGB, that early British punk sound. But there's definitely other sonic elements. We have very unique tastes from each member to member. We all kind of agree on some bands like Deerhunter. We agree on The Wipers, The Clash, but there's a lot of music currently being made now that inspires us. We not completely stuck in the past and we try to infuse those elements together to have a modern, fresh take on this rhythmic based, melodic punk that we try to make.
I totally feel that.
Pat: We're big Deerhunter fans. We've just added elements of keys and lots more gang vocals. The sound is evolving in a good way and "Need the Sun" is first song we kind of incorporated melodic keyboard parts in and now a lot of our new material has more keys than we've ever had before, so that's just one example of our sound evolving.
You totally get all that evolution in that one single that I got to hear. It's awesome. So is the cover art, its really cool. You guys already sold out of those five copies of that limited edition test pressing. You have a concert photograph that comes with one of the versions. Where is that from?
Tyson: One of the versions, our buddy Ryan Irving from Mind Altar, took a bunch of black and white disposable pictures at one of our shows a couple months ago. You get a unique individual one, hand numbered, mostly from this show we played at Berlin in the city with Future Punks and Bodega. It was a really cool show.
Pat: We really like how that element personalizes each individual vinyl.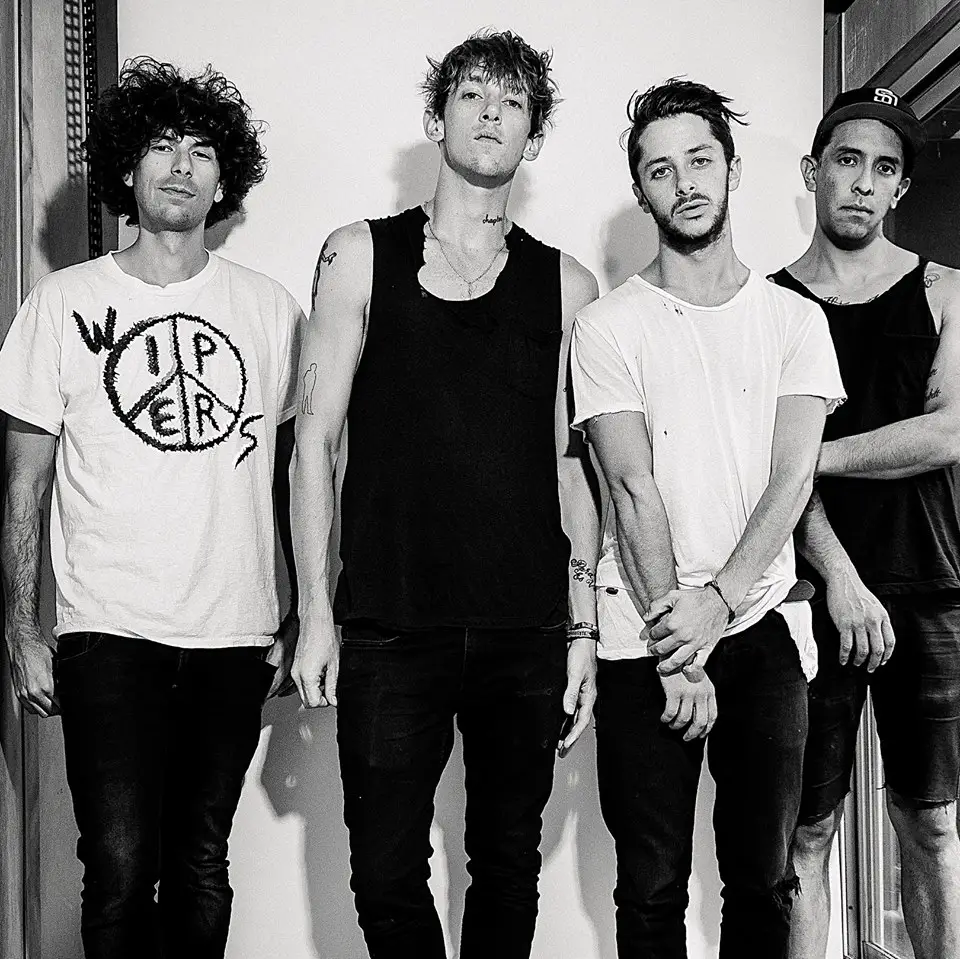 I think you guys have really cool artistic concepts with a lot of the stuff you do. Your music videos especially that I've seen in the past. How do you guys come up with those concepts?
Tyson: That was all through the mind of our drummer, Josh. He's a videographer and he has a lot of great ideas. We pretty much let him run with that and he comes up with awesome stuff.
What we can expect from Honduras in the future? Is this vinyl an indicator of a LP coming out in the future?
Tyson: Definitely. We've just been writing so much that we don't even play "Need the Sun" live because we just have more songs that we're more into and we have a lot of new material. We're just sort of looking for the right home to put it out on, basically, and hopefully that will happen by next spring and we'll have a full length out and start touring then.
And you guys are going to be playing Music Hall of Williamsburg when you get back?
Tyson: Yup
Pat: April 7th.
Awesome, I'll be there!
Pat: Awesome!
Tyson: It'll be great to meet you.
Thank you guys so much, I won't keep you while you're driving through Arkansas!
— — — —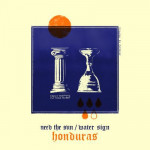 ? © Jeremy Cohen
:: Stream Honduras ::