It's not easy to be vulnerable, but as Kareen Lomax expresses in her intimate new single "Clothes," there's beauty in raw, naked connection.
— —
How do we share our truest selves? How do we succeed in being as authentic and genuine with one another as possible? It's not easy to be vulnerable, but as Kareen Lomax expresses in her intimate new single "Clothes," there's beauty in raw, naked connection.
You drink you're liquor straight don't you?
I could tell, I could.
Well, chase me up the stairs,
What are we waiting for?
God, damn
You look so good
Never thought you'd turn me on
Listen: "Clothes" – Kareen Lomax
[soundcloud url="https://api.soundcloud.com/tracks/421225134?secret_token=s-DCVjk" params="color=ff5500&auto_play=true&hide_related=false&show_comments=true&show_user=true&show_reposts=false" width="100%" height="166″ iframe="true" /]
---
Atwood Magazine is proud to be premiering Kareen Lomax's brand new single "Clothes," a vibrant and expressive song about diving deeper into another, and allowing them to do the same to you. Hailing from Marietta, Georgia, Kareen Lomax bares her soul in her "alt-soul" music, going beyond any average singer/songwriter in sharing herself to the fullest extent possible in every song. Lomax has garnered considerable attention over the past few months with the song "Been in Love," the lead single off her upcoming third EP, There's a Place for Us (out 2018) and a runaway hit – the emotional powerhouse has nearly eclipsed 100k Spotify streams alone!
"Clothes" is a faithful followup for Lomax, introducing listeners to another, more subdued and colorful side to her artistry that proves her to be far, far more than a one-hit wonder. As provocative as it is endearing, the literal and metaphorical visual of taking one's clothes off as a means of deeper connection gives us lots to think about.
Lomax croons, her heartfelt voice sweetly swimming over a subtle, ethereal soundscape of electronic drum hits, subdued guitar chords and warm keyboard pads:
But we can't get nothing done
with our clothes on.
I got so much love,
Built up inside of me,
I want to pour it all on you,
So alive, But you'll be the death of me,
I want to do those things to you
"'Clothes' is about getting past the surface of a person. I can admit I hold a lot of things inside and I wanted to make a song that sounded like me releasing everything. It definitely shows a different side to my sound," Kareen Lomax tells Atwood Magazine. "I got inspired just messing around with some chords on my guitar. The melody made me feel nostalgia and reminded me of parties I would go to, where I just remember wanting to disappear with someone up the stairs. It's more so about getting above the noise. Really it's less about me literally taking off my clothes with somebody, and more about me getting past the surface of that person. I think the wordplay that I use and the beat I co-produced helps bring that vibe. This song means a lot to me because I'm proud of myself for experimenting a little bit and not holding back."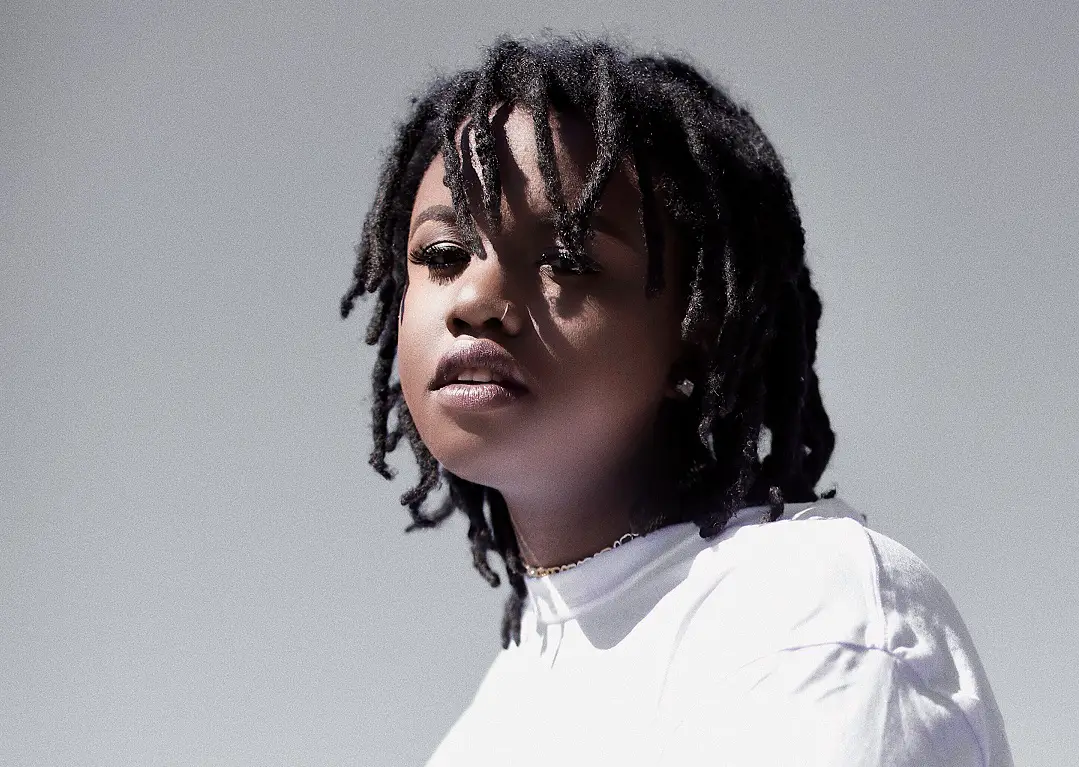 Remind me of the good times,
But you look like a bad decision,
Try hard not to think about it,
Cause we aint doing long division.
But the bed was made like it was made for us,
Lets spend it all live we saved for it,
You know, you know you need to pay it forward
Ultimately, "Clothes" is an homage to intimacy, in all its many shades. Lomax invites us to dive deeper into ourselves and each other, shedding the separating barriers – physical or otherwise – that keep us so far apart, even if we're only a few feet away. It may not always be easy, and it may not always turn out for the best, but there is nothing more real in this world than true connection. Many artists have tackled connection in one form or another, and Lomax has certainly succeeded putting her flavorful spin on a core emotional aspect of our shared human experience.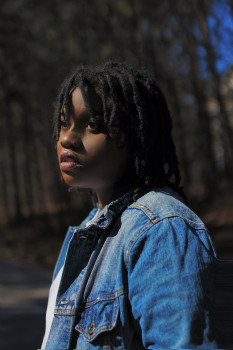 "I've been meaning to get out of my comfort zone for a while in a way that's different, but not so much that I'm not being myself," Lomax reflects, speaking to the differences between "Been in Love" and "Clothes." She continues: "I think with this record I got to speak up a little more about what's going on inside my head. I actually wrote 'Clothes' before I wrote 'Been in Love,' despite the release order. I think certain sounds in the beat help bring it to a different audience that's not too familiar with the vibe of 'Been in Love​.​'"
Whereas "Been in Love" has a heavier dance pulse that continuously drives the song forward, "Clothes" is slower and more dynamic: Its hits are accentuated, releasing the tension of the moment.
And I'm just saying though,
If you've got something to say,
Well you should say it though,
Got me holding on when you let me go,
Kareen Lomax's There's a Place for Us EP is expected to release in later 2018; for now, stream "Clothes" exclusively on Atwood Magazine!
— — — —
? © Misfit HD

:: Stream Kareen Lomax ::