London's music scene is a thriving, vibrant cultural hub of inspirative newness and exciting sonic experimentation. It is streaming with a freshness that is seldom found anywhere else, and it is something that should be celebrated. Artists in London are continually trying to attach to this freshness, and as a result, music is seeming to get better and better.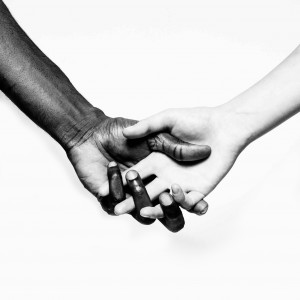 Hugh, a London-based group, has certainly seemed to adapt to London's constant musical evolution. Their music is laden with catchy hooks and mesmerizing vocals — vocals that are obviously dripping with thick, charismatic accents — creating a sound that ultimately becomes addictive to a prospective listener. Having released their most recent single, "Look Back in Laughter," in October, the group has successfully managed to create songs that are truly unique, and prove Hugh to be unlike anyone else in the music scene.
Atwood Magazine recently chatted with the vocalists of Hugh, Izzy Brooks and Josh Idehen, about their music – citing their influences and thematic inspirations, as well as what it's like being a musician in London, and a particular moment that made them "look back in laughter." Charming and thoughtful, Hugh maintains a personable affability while creating a dreamy sound that is almost hypnotic.
Listen: "Look Back in Laughter" – Hugh
MEET HUGH
Atwood Magazine: From where do you typically draw your influences?
Izzy Brooks: In terms of musical influences it's pretty eclectic; I draw a lot of inspiration from female artists, Lauryn Hill, Solange, Grimes, and Little Simz have played a large part.
Josh Idehen: Beach House, Grizzly Bear, Bjork and Rufus Wainwright. Also a hefty ton of poetry and re-watching Mad Men, for starts.
"Look Back in Laughter" is something to which everyone can relate - retrospectively assessing a situation and realizing you can now take it lightly. Do you think laughter is the best medicine?
Izzy: There is far too much craziness going on in the world right now, I think I'd seriously struggle to get out of bed in the morning if I didn't have the space to find humour and light in all the madness.
Josh: Well, it's definitely a good coping mechanism. Like Izzy said, I'd probably go mad if I didn't step out of myself and chill every now and then.
Can you think of one specific anecdote in your life about which you now look back in laughter?
Izzy: I was working front of house at a popular Video & Sound art exhibition in central London, there was a huge queue outside the doors. I stopped the capacity on this one dude who was super smiley, I knew I recognised him but couldn't place him, we got talking and I was chatting so much breeze, talking about my mum, the pieces of art I'd liked and all about the weather, etc. I eventually let him inside, he was so polite and gracious, but then it hit me about an hour later, I'd stopped the queue on Frank Ocean.
Josh:  I used to be a bartender. I once made a margarita cocktail and, thinking it was salt, used my boss' very expensive cocaine to salt the rim of the glass. It's funny now but…yeah.
Your songs are very quixotic and dreamy. How do you try to keep your sound fresh and innovative?
Josh: Not sure I'd use the word "quixotic," actually: I think if anyone listened to Izzy or my lyrics they'd find a very healthy strain of cynicism thriving amongst the verses [laughs]! In terms of sound, I think everyone having a hand in all parts of song creation process helps. Andy [Highmore] and Tino [Kolarides] are the musicians so they usually take point on that end but we keep the conversation fluid all the same. Also we constantly share what we're listening to so everyone knows where the other bandmate's head is at.
How has your sound evolved since you first started working together?
Josh: When we started we didn't pay much attention to genre: we let every song sort to take us where the music wanted to go. Along the journey I think we've found our particular home amongst the noise.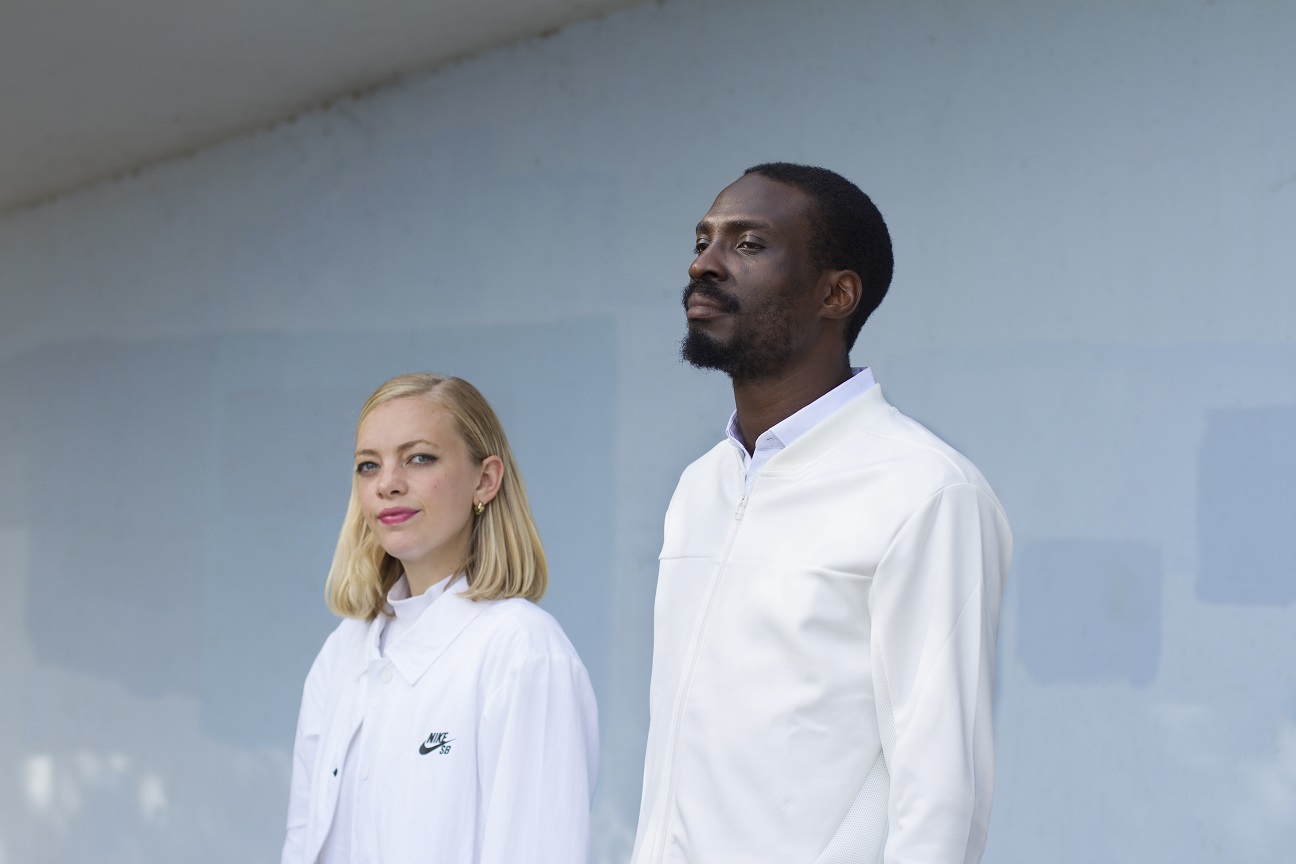 Do you find it difficult to differentiate yourselves within the music scene; particularly in such a large city like London?
Izzy: We just want to have fun! It sounds pretty simple, but we try to bring loads of energy to the live shows because mainly if people are going to give up their Wednesday evening to come see us play, then we want to make it worthwhile.
Josh: Ah, watching other folks, that's the path to unhappiness. We're cool with being ourselves, innit.
What themes do you typically try to present in your lyricism?
Izzy: We have something quite special I guess in the sense that we can put forward a voice or response from either side. Sometimes when I'm writing about a past relationship, it's like Josh embodies the male gaze on the situation, [and] it can make it quite emotional.
You have released a few singles over the course of 2015-16, but haven't released an EP since 2014. Any plans for a new EP, or perhaps a full-length album?
Josh: You'll have to wait til next year to find out.
What is your favorite part about making music?
Izzy: That DLR journey from our studio in Lewisham, riding the front of the train home, with the song you've just spent 9 hours creating playing through your earphones like 'yeah, this could be something.'
Josh: GOD DAMN IT IZZY, THAT'S MY ANSWER. That DLR journey from our studio in Lewisham, riding the front of the train home, with the song you've just spent 9 hours creating playing through your earphones like 'yeah this could be something.'
Looking to the future, what is one major goal you hope to achieve with your music?
Izzy: TO TOUR!!!
Josh: Ah, 2017 is about minor goals, really. Finishing songs, doing marvelous gigs and appreciating those tiny moments of joy when they come.
Listen: "Direction" – Hugh
 Hugh characteristically embodies everything that is beautiful about the dream pop genre: a wistful sonic melody overlaid with emotive lyricism, coupled with an impossibly addictive hook. Their songs have managed to whisk listeners away to an ethereal plane, giving thoughtful and welcomed newness to the genre. And, through it all, they can still say that they could look back in laughter.
— — — —
cover: Hugh © 2016