An effervescent collection of heartfelt, groovy pop, Scott Helman's intimate sophomore album 'Nonsuch Park' is built on and made of love – a zest for life, a passion for music, and a deep appreciate for those who've come into and those who've gone out of our lives.  
Stream: "Wait No More" – Scott Helman
---
We all loved it – how disorienting it felt, how honest it was, and how it led from this confusing mess into this perfect chorus of elation and enticement.
Toronto's Scott Helman covers a lot of ground in his transient sophomore album, embracing coming-of-age moments of growth and loss alongside heartfelt reckonings and moving reflections on relationships and romance, climate change, family, work, life, and more. It's a lot to take in from a 26-minute long soundtrack, but one overarching theme seems to bridge all gaps and bring the work together: Love.
An effervescent collection of heartfelt, groovy pop, Helman's sophomore album Nonsuch Park (sa) is built on and made of love – a zest for life, a passion for music, and a deep appreciate for those who've come into and those who've gone out of our lives.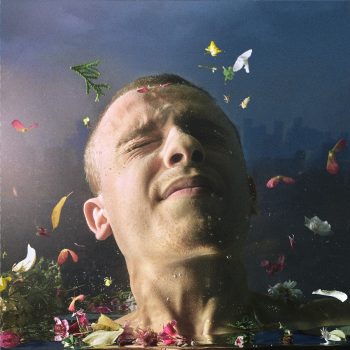 People lie and they fight and they cheat
They deceive, then they just up and leave
But that's not you and me
You and me, we got good problems
Haven't left the bed all day
Put your hand on my heart, yeah
That's your real estate
Emotions interlocking, bodies interlaced
We don't spend much time talking
You and me, we got good problems
We got it good, we got it good
Good problems
We got it good, we got it good
– "Good Problems," Scott Helman
Released September 4, 2020 via Warner Music Canada, Nonsuch Park (sa) [which stands for "side A"] is not only Canadian singer/songwriter Scott Helman's follow-up to his 2017 debut Hôtel de Ville, but also the first in a multi-part album series – with a side B on the way ("details TBD"). Stunningly cohesive and achingly emotive, Nonsuch Park (sa) finds the seasoned melody-maker and singer dwelling in warm and cool depths alike, transforming past experiences and reflections thereof into compelling singalong moments of joy and togetherness.
Inspired in part by the memory and legacy of his late grandfather, the album finds an often brooding Helman taking several steps out of the everyday in order to take in all that's going on around him – from the fleeting days passed in the company of friends, to the comfort and connection of longterm romance, and so much more. As reflective as the day is long, Nonsuch Park (sa) has moments of style and cheese alike – and all are accompanied by Helman's seal of authenticity.
I've never been the guy who saves the world
Makes the plane, gets the girl
But tonight, I think I might
You're making me feel invincible, emotional, physical
So tonight, I think I might
I've never been the one who's good with words
Who breaks it down until it works
But you make me feel like the greatest
I guess what I'm trying to say is
Superman never would've flown as high without his Lois
You're with me when I'm way up in the sky or at my lowest
You got a love, stronger than steel, lifting me up
That's why I feel like
Superman never would've flown as high without his Lois
– "Lois," Scott Helman
"This album is about my changes, my growth, my hardships, my celebrations, my fears, my courage and my love," Helman shared upon the record's release. "Each person has a sanctuary within – a place they can return to where things make sense, where the tides are kind, where colours are bright and their lives feel meaningful. For me that place was the large park just down the road from my Papa's house in Sutton, UK – Nonsuch Park. It was here where we would walk and cackle at awful jokes, lean in for the stories, make peace with our busy lives and draw meaning from the lessons we had learned since our last visit. This work is a declaration – a declaration of love, meaning, questions and truth, and it is all dedicated to you, Papa."
---
From the spark-in-the-dark light of "Good Problems" to the timely (and catchy) personal upheaval "Afraid of America," to the stunning singles "EVERGREEN" and "Wait No More," to his wholesome album-ending tribute "Papa," Scott Helman takes his audience on a moving journey through his tender heart and soul. On the surface, Nonsuch Park is a collection of fun, spellbinding pop. Deeper down, it's a raw unveiling of the individual – as vulnerable as it is grounded. And overall, the biggest takeaway remains Helman's undying, irrevocable, unabating spirit love.
Experience the full record via our exclusive stream, and peek inside Scott Helman's Nonsuch Park (sa) with Atwood Magazine as the singer/songwriter goes track-by-track through the music and lyrics of is sophomore album!
Stream: 'Nonsuch Park (sa)' – Scott Helman
:: Inside Nonsuch Park (sa) ::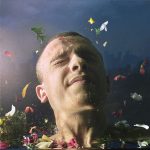 — —
(nonsuchpark) 
Nonsuch Park starts with intimate voice-note recordings, scatters of birds chirping, and instruments playing out of time. Most of these sound clips were recorded a couple of years ago. The talking, in particular, was from a Christmas dinner at my Papa's house. I remembered this dinner especially because it was one of the last big meals we had together before he was diagnosed with lung cancer. He was in full force, jumping around, pouring wine, heating plates in the oven, carving roasted lamb, and cackling at his dated jokes. When I found the recording, I was in a complicated place: the album was almost finished but I had no title. I had this body of work in front of me that said so many things, but I couldn't find the glue that bound it together. Then I heard my Papa, the laughter of a family in joy, and the clinking of plates glasses, and I thought about that park just down the road from his house – Nonsuch Park. The title emerged without effort.
Once I put the sound clips together, I wanted to create an intro that rose to peak confusion and cacophony – an audio overload – only to sharply end in the serenity of birds chirping in the park. This resembled two things for me. Firstly, I wanted to show people how I felt, honestly – hearing my Papa's voice is painful for me because I miss him, but it's also beautiful and comforting because it reminds me of him.  The sharp change is a representation of that experience. Secondly, and more palpably – I wanted to command the attention of the listener, take whatever stress/fears/anxieties/worries/anger/resentment/sadness/confusion they may be experiencing in their lives, put it all together, max it out at peak volume and then remove it suddenly to leave them with the sound of a park in mid-summer bliss. I wanted to do this because I think it's a great way to sink into a body of music, but mostly because that's what Nonsuch Park was to me – a place away from the noise, a place where I could hear my thoughts take rein over the gaps of silence, and a place where things made sense.
  Wait No More
How do you "begin" anything? Where is the threshold of the start? Is it at the age of seven, some inkling of trauma that drove you to seek comfort? Is it at age 13, kissing your first love under the stars, them confirming the fate of your dreams? Or is it at the moment of "conscious doing," – that is, is it only once we realize what we have started that we really have?
I suppose it's a bit of everything, which is confusing and sort of paradoxical. But real life is a combination of moments, and the thresholds are relative and personal. Wait No More starts the record and although it is about new beginnings, it is also a song that spans throughout the entirety of the writing process for NSPRK (SA). It's not so much about "the start," but rather letting go of "starts" and "finishes" altogether.
I wanted to start the album with Wait No More because it followed the intro well thematically and sonically. I love that it's about letting go and being present – a sentiment that comes up again throughout the album. Wait No More was a song I had been working on for the entirety of writing the Nonsuch Park. It didn't come easily and was re-worked several times. If there's one thread through the whole writing process, it was trying to get this song finished! I also think this song is a combination of all my strengths and sits in the middle of the range of my expressions of the album. Simply – it sets the tone.
This song is about letting go of our wants and desires, our obsession with the past and the future. It's about living in the moment. More specifically, it's about appreciating what we have, and where we are. I believe this is the only way we can ever get to where we want to be.
Lois
I had been working with close, long-time friends, finishing up songs we had written for the album. They told me they had written a song for me. I rolled my eyes and told them I don't do that – I write all my own music. But it was also the first time anyone had ever written a song for me to sing, and these were people that knew me so intimately they were basically family. The curiosity got the better of me – I had to hear it.
When I did, I instantly knew I needed it on my record. Me and Tawgs eventually got into the studio and produced it together, changing only a couple lines. If anything, Lois is a testament to the incredible relationships I've fostered through music, and the intimacy and trust involved with those you make art with. It reminds me that without love, life would lose meaning, a lesson echoed by the dedication my grandparents had to their marriage. This is the only song I've ever "cut."
Good Problems
Many years ago, I met my girlfriend Katya on the subway platform just by her school, like I had been doing for two years, and we headed back to my place. Every time I saw her, whether with jovial pep in her step, one headphone in, blasting Franklin's Tower by The Grateful Dead into her cranium, or with a meek frown on her face, dusting flakes of snow off her shoulders as she scurried onto the platform, I felt a flutter in my heart. This flutter still happens from time to time.
When we got home, we bolted upstairs. We liked to be alone, for obvious non-PG reasons, but also because it was the only times in our lives – lives of expectations and fake smiles, confusion, and growth, anger, and loneliness – that we felt truly ourselves.
We stayed inside for most of the evening until suddenly we heard shouting. There was an argument, a broken picture frame, a ripped-up book and a slammed door. I looked at her and she looked at me. That was the night my parents got divorced, and she was there to see me crumble.
Good Problems was written two years ago – before Hang Ups. I was with my usual team – Simon Wilcox, Tawgs Salter and Ron Lopata, when Simon told us about a title she had – Good Problems. Initially, it was a fun idea, something bouncy and ironic. We played with it and couldn't get anywhere. Then we started discussing trauma. We were all adding to the conversation, sharing personal stories of heartbreak and pain, and how we, in our relationships, have re-contextualized that pain through our commitments to those we love. We wrote the chorus, and Simon asked me to leave the room and come back with a verse. I left the studio, and through tears wrote the opening lines about my parents' divorce. I came back, we tweaked them, I sang them in, and the rest of the song was finished within the hour.
If I could put the gifts of my life on a hierarchal scale of beauty, the gift of sharing my pain with the girl that I love would be at the top – no parcel or postcard or wrapped up toy could outdo the knowing that one hears you and understands you completely and without a moment's thought.
Evergreen
I was in LA at Simon's house. The day was getting the better of me: I was tired and fed up, exhausted by travel, and not feeling the track we were working on. Tawgs and Ron could sense my apathy, so we tried a new track, and we quickly wrote a melody I found deeply inspiring.
But sometimes things happen, and then they don't. It just fell apart for me, and my words were circling my head. I couldn't hold onto a single phrase, and I couldn't find a thread.
Tawgs and Ron left the studio and headed to get some food. Me and Simon were left alone to chat. We talked about our lives, the new things we were doing in order to maintain our mental health – she was studying mindfulness, I was taking up gardening – and how it all connected to the climate crisis. We sorta just let the lyrics come, Simon adding here, me adding there, until we had a verse. Simon really pushed me to be free and honest.
The boys came back, and we presented the verse. They liked it so we carried on, answering it with a chorus. It felt natural to return to love and hope, a heartfelt answer to the distress of the Anthropocene, one that – I believe – if ever found should be found in the chorus' of music.
(california)
I came home from a long writing trip to find my girlfriend Katya surrounded by boxes, bubble wrap covering the floor, tape everywhere. We were planning on moving to Los Angeles and she had got a head start on packing. I must admit with a tinge of shame that I have been upset before at coming home to some disastrous mess. But I realize how hard it is to be with someone who can just up and leave at a moment's notice and rip the rug of routine out from under you.
I kissed her on the forehead and said "Thanks for packing. I'm pooped. Mind if I just sit at the piano for a while?"
She smiled and said OK. I like to sit at the piano after a long trip. After the sound of so much music in so many writing rooms, the sound of my own piano is the perfect bridge between worlds. It never changes, and it puts me right back at home.
I'd had this certain piano part for ages. I had tried writing a song over it too many times to count. I had written Afraid of America only three days before, and the scene with the boxes and the tape drew some lines out of me. I recorded it on my phone and helped Katya pack the rest of our stuff (which we later had to unpack because of COVID! I suppose it was all for the music).  I fixed it up the next day and got it mastered the day after that.
Afraid of America
I pulled up to a sunny bungalow in Highland Park, LA where I met with Kyle Shearer, Cassandra Stroberg, and Nate Campany. After immediately screaming at them about how much I loved their work (ESPECIALLY with my fav Carly Rae Jepson), I asked Kyle what kind of song he wanted to work on. He shrugged, I shrugged, we all shrugged, and then Kyle laid down one of the dopest beats I'd ever heard. I was instantly spewing nonsense into my notebook.
We took a moment to find direction. I told the guys about my plans to move, how my girlfriend was looking at the whole situation, our excitements and fears, our differences of opinion, and the love and trust involved with moving to another country with someone. Then I started singing "I'm Afraid of Americans" by Bowie – half ironically, half sincerely. But it laid itself over the beat in a new way, and I kept the lyric and used our new melody. Sparks started flying, the "s" was dropped, the hook was Afraid of America, and the chorus was finished.
Looking for a verse I returned to my poetry. The guys convinced me to just sing in what I had written. I argued it was too obscure. They argued back, put a Shure SM7 in my hand, and told me to SING GODDAMNIT.
We all loved it – how disorienting it felt, how honest it was, and how it led from this confusing mess into this perfect chorus of elation and enticement.
The song still speaks volumes to me about my perspective on the current state of affairs in the USA, how far back we've gone, how I feel as a foreigner, artist, young person, and a participant in pop culture.
Everything Sucks
Kat and I didn't last all the way through. We actually broke up for several years after high-school. I went off to make music, she went off to study molecules. There was this small window of time where the answers were uncertain, the break-up wasn't final, and my heart was a shattered mess. This time is what inspired Everything Sucks.
When me and Kat rekindled our love, it was important for us to start as new people in a new relationship. When people ask me now how long we have been together, I always say four years, even though it is really much longer.  But this is the real shit, the good part, and the part-worth counting. Crucially, for us, this is a new relationship.
This motto has been useful for me throughout my life – we can't hope to be better if we return to who we are when we weren't. Trouble is not just circumstantial, nor is it based solely on our decisions. It's deeply connected to the way in which we see ourselves, and the way we contextualize our relationships.
If I'm being honest, initially I just wanted to write a song called Everything Sucks. It was Simon's title, one she had mentioned in passing a year before we wrote the song, and it got lodged in my head. It was such a pleasure to write, mostly because I take great joy out of laughing at my younger self. It reinforces the person I am now and shows me that we are all capable of change.
A throwback to this younger mess of a self – drug-taking, drinking, crying most the time, and frowning for the rest – Everything Sucks was inspired by a freshly broken heart. It was written in a better place, and from a better time, and I'm glad it sounds as though it was too.
True Crime
My Papa used to play this old Sinatra recording from 1948. In it, a young Sinatra sings an old song written by prolific America songwriter Walter Donaldson, titled "Little White Lies." The horns come in loud, without hesitation, and Sinatra croons:
" I try but there's no forgetting when evening appears
I sigh but there's no regretting in spite of my tears
The devil was in your heart but heaven was in your eyes
The night you told me those little white lies"
The sound would fill the room, and my Papa would crack a smile, imagining the culprit of these lies listening too, knowing that Sinatra had won in the end. Even though Sinatra is defeated in the song, the lyrics sad and self-loathing, the melody and delivery speak an opposite message of triumph, humour and strength.
I remembered this when a certain someone had hurt me in the same way and sought to write a song worthy of my Papa's smirk.
(meetagain)
Within the stacks of the wreckage of my Papa's passing was a collection of old DVD's and VHS tapes, some of which were converted into the music video for Papa. One though, a CD, featured a mixtape my brother Jack and I made for my Papa when were six and seven, respectively, featuring a collection of my Papa's favourite songs from Billie Holiday to Sydney Bechet to Paul McCartney to Elvis. The first song though was an odd pick – a Vera Lynn song titled "We'll Meet Again." A classic wartime tune remembering those lost, a musing over the idea of an afterlife, and the hope of seeing those fallen soldiers there once again. I know; uplifting…
Innocently, Jack and I interpreted this as "We'll Meet Again" when we see you next, either here in Canada, or there in Sutton UK. We recorded a message over it:
"Hi Papa! I hope you enjoy the CD. Bye I love you."
"Hi Papa. I hope you enjoy the…"
"CD"
"…CD. BYE! SEE YOU LATER. I LOVE YOU BA-BYE THIS IS JACK!"
As an homage to this clip,  one that I can't quite bring myself to listen to without laughing and crying at the same time,  I recorded myself learning the chords to my Papa's favourite song – "Meet Again" – on my piano. I then, put another sound clip over it, a reminder that our endings can also be our beginnings: one of me learning my Papa's name.
Papa
The last song on the first half of the record, and the axis by which the record's theme revolves around: a goodbye, but also a hello, a remembrance, a cry, a eulogy, a hug, and most importantly a celebration.
— —
— — — —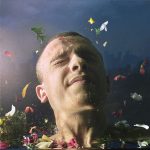 ? © Katherine Kwan
:: Stream Scott Helman ::
---