The Southwest has a new crown jewel in bohemian songstress Zella Day, and "Hypnotic" is her secret weapon. A haunting rhythm mixed with her tantalizing vocals create a magic potion potent enough to dethrone Lana Del Rey and usurp her flower crown as the next indie-pop princess. Girls everywhere attempt to emulate the breathy vocals and throwback image that Day has perfected naturally.
Raised in a small mountain town in Navajo County, Arizona, Day's versatile sound has been stylistically created with evident 'Wild Western' and Native American influences and a desire to escape to the big city and pursue her musical aspirations.
The result: An intangible tapestry of sound and raw emotion, blanketing the pop, alternative, and folk genres.
Listen: "Hypnotic" – Zella Day
---
Seduction starting off in full force with the opening bass line and the longing whispers that accompany it, "Hypnotic" takes infatuation to a whole other level. With an offbeat rhythm and dark melody, Zella Day's voice chimes in, captivating and confident. She fantasizes about the man who has bewitched her so, chanting, "Magnetic everything about you; you really got me now."  The song soars into the chorus as Day's register shoots into a quivering wail – "You do it to me so well; hypnotic takin' over me. Make me feel like someone else; you got me talkin' in my sleep."  It is a siren song, an expression of enchantment by a lyricist frenzied for her man.
You do it to me so well
Hypnotic takin' over me
Make me feel like someone else
You got me talkin' in my sleep
I don't wanna come back down
I don't wanna touch the ground
Pacific ocean dug so deep
Hypnotic takin' over me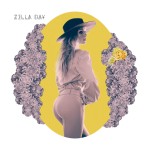 Currently released on her most recent album Kicker (released 6/2/2015 via Pinetop Records/Hollywood Records), "Hypnotic" takes a different direction than the rest of Day's music. Leaning more towards the pop genre, it has become a radio hit. Initially released as an iTunes Free Single of the Week, this mesmerizing song was later released as the second single on her Zella Day EP and has peaked at No. 25 on the U.S. Adult Alternative charts. Early fans of this gem could even recognize it on an episode of Vampire Diaries and Pretty Little Liars.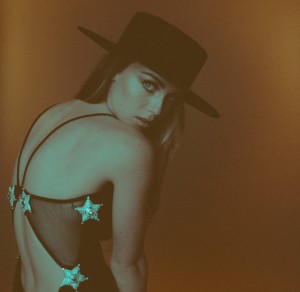 Propelling the song's success even further, the music video, released in late February of this year, now boasts over 2.8 million views. The video begins with Day trekking through the barren countryside when her car breaks down, leaving her stranded. Saved by a mysterious cowboy dressed in black, the two escape to his dwelling place, where she finds herself transfixed by her rescuer.
The rest of the video plays out as a passionate love affair in the bathtub and the backseat of her car. These two lovers find themselves almost incapable of keeping their hands off of each other, leaving anyone watching spellbound by its intensity.
An ethereal expression of magnetic desire, it is sure to leave you hypnotized.
Watch: "Hypnotic" – Zella Day
(Ahh ahh)
I wanna be on the front line
Knotted up suit ties
Talkin' like a headstrong momma
Gotta picture in your wallet
Makin' me a habit
Wearin' your vintage t-shirt
Tie ribbons on ya top hat
Tellin' me I'm all that
Just like the girls from ya home town
Sweet blooded and I'm stranded
See if I can stand it
Drinkin' in the shallow water
Magnetic everything about you
You really got me now
You do it to me so well
Hypnotic takin' over me
Make me feel like someone else
You got me talkin' in my sleep
I don't wanna come back down
I don't wanna touch the ground
Pacific ocean dug so deep
Hypnotic takin' over me
(Ahh ahh)
White threads on my laces
Stuck on the hinges
Swingin' the door to the to the back yard
Got splinters walkin' tight ropes
Spun like a bandage
Touch on the outer surface
Bright eyes of the solstice
Wherever your mind is headed for a freight train city
Locked up 'til you're moon lit
Brushin' my hair back
Feelin' your lips on my cold neck
Magnetic everything about you
You really got me now
You do it to me so well
Hypnotic takin' over me
Make me feel like someone else
You got me talkin' in my sleep
I don't wanna come back down
I don't wanna touch the ground
Pacific ocean dug so deep
Hypnotic takin' over me
(Ahh)
Hypnotic takin' over me
You do it to me so well
Hypnotic takin' over me
Make me feel like someone else
You got me talkin' in my sleep
I don't wanna come back down
I don't wanna touch the ground
Pacific ocean dug so deep
Hypnotic takin' over me
(Ahh)
Hypnotic takin' over me
(Ahh)
Hypnotic takin' over me
(Ahh ahh)