With raw, unabashed, and bright acoustic-pop energy, Jessica Nicole Brown's debut EP 'Girl, I Don't Know' wrestles with the sweet-and-sour transition into adulthood and independence.
RIYL: Amber Mark, Jon Bellion, Ashe
•• •• •• ••
Listen: 'Girl, I Don't Know' – Jessica Nicole Brown
---
Summer always feels like a time of transition. As you grow up, you take a break from the structure of school and attend camps, apply for a part-time job, or simply get into a little bit of trouble. With warmer temperatures and slower attitudes, people have time to reflect on their goals, their challenges, even their identities. Jessica Nicole Brown's debut EP Girl, I Don't Know croons of transition and uncertainty. In short, it's beautifully unabashed. Brown composes with raw and bright energy to serve up a fresh work about arriving at adulthood.
Girl, I Don't Know opens with the unmistakable sounds of an airplane landing; the cogs, whistles, and hums of the engines and wings greet us as we being our epic journey. "Landed (Intro)" serves as Brown's sultry and sweet welcome message to the album. With deep tones and quick remarks, "Landed (Intro)" drives home the point that – now and forever – Jessica Nicole Brown has landed and is here to stay.
"Who Am I?," "I Need $$$," and "Success" all center around the same central theme: uncertainty. "Who Am I?" spiritually winds its way through intense themes and grand questions that each person struggles with at one moment in their life. This track introduces a calm and slower side of Brown that doesn't appear in other places in the album.
Why was I born
What am I made to do
What major should I choose
For me to be successful
Seems like everybody else has it all figured out
Seems like everybody else doesn't have any doubts
Seems like everybody else has made up their minds
Man, I'm a little behind, little behind
– "Who Am I?" – Jessica Nicole Brown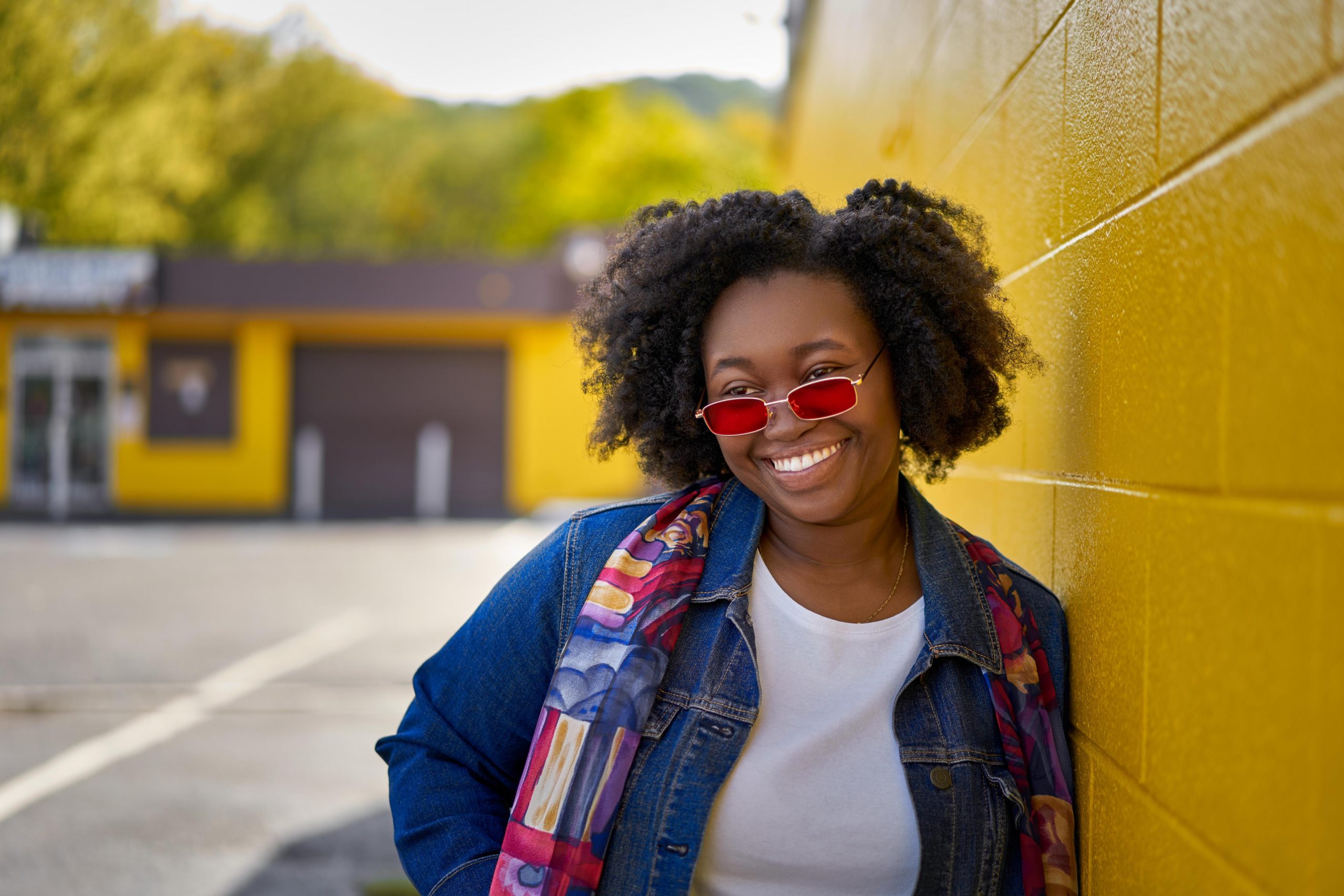 "I Need $$$" and "Success" play with uncertainty slightly differently. Both tracks show Brown caught in a limbo of pursuing her dreams, but feeling caught in the net of her fears and outside pressures. As listeners, we don't often hear musicians openly admit their hesitation to risk it all because they may succeed. Brown reveals a reality that most likely fits in with others experiences as well. Success can mean a total change of life; it's a surprise more people don't fear it.
My family thinks that I been sleeping in my room for years
Really I been tryna find a way to kill my fears
Now I just gotta let it out
I'm ready to show what I dream about
I wasn't born to be scared
– "Success" – Jessica Nicole Brown
Brown tells us, "This EP is very real and personal; it tells the ups, downs, and everything in between. This project is kind of like my audio journal. I talk about thoughts and experiences that may be a little difficult or uncomfortable for people to admit aloud. From me feeling like I was dedicated and working hard towards my goal but still coming up short and being broke, to me being afraid of actually succeeding at something. I just want realness to be displayed more often so people don't feel so alienated for having regular human thoughts and emotions. That is the main reason why I did not hesitate to share my past and current struggles."
Nearing the end of the album, "Closer Than You" adds an electric-pop flare and a cheekier side of this songwriter. At this point, we see a Brown confident in her selfhood regardless of other people's thoughts.
Finally, "Girl, I Don't Know" zeroes in on Brown's musical inspirations and her lifelong drive to pursue a career in the music industry – but also her reservations for risking this moment for her dream. We receive a unique opportunity to really know Brown with her references to Jon Bellion, The Cheetah Girls, and her dear grandmother. In tune with the rhythm of the artwork, we end with Brown and a raw and stunning moment of uncertainty – but this time a different type of uncertainty. This time, we hear an assured artist seeking success no matter how long it takes.
Overall, it's a skillful and inviting debut, but there's a breadth of room for Brown to evolve into a true artist to remember. The simple production and musical uniformity leave listeners craving more, but Girl, I Don't Know undoubtedly arrives with charm, individuality, and a pinch of joy. The acoustic-pop energy warms you up with sunny guitar riffs and Brown's sleek vocals, while the lyrics pull you into a refreshing perspective of young adulthood.
— —
Listen: 'Girl, I Don't Know' – Jessica Nicole Brown
— — — —
Connect to Jessica Nicole Brown on
Twitter, Instagram
? © Terrance Turner
art © Jessica Nicole Brown & Jonah Lasley
:: Stream Jessica Nicole Brown ::
---