Thanks to people like Isaac Dunbar, it has become easier to love ourselves and others and take pride in who we are.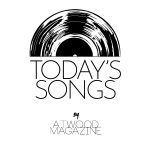 Stream: "makeup drawer" – Isaac Dunbar
---
As we enter a new decade, the world as we once knew it ten years ago is drastically different. With the environment changing, an economy thriving, and new technology developing, it seems like we are finally progressing into a new era…one of change and positivity. Not only are we seeing physical changes, but mental changes as well, in terms of our outlooks and opinions. It seems as though society has been hit with a wave of positivity over the course of this decade. A society that promotes equality, respect, and acceptance.
As we enter this new chapter, we are accomplishing beliefs and ideas in acceptance that did not seem possible before. In the most recent years, we learned that no matter who you are, what your background is, where you came from, what you look like, or who you choose to love, you will be accepted now by others more than ever before, and accepting yourself is a lesson you can learn along with them as well. In today's society, instead of seeing hate comments as you scroll through your twitter feed, you will find influencers and everyday users alike promoting positivity and canceling negativity.
I like your makeup for love
Where'd you get your foundation
Yeah, lots of colors to choose from
Just like our situation (Ooh la-la-la)
Oh (It's such a pity)
You could wear nothing above
Your surface and you look good
I don't know how you do it
I don't know how you do it
I could be hiding beneath
But you wouldn't even know
The shit that I've been doin'
17-year-old singer/songwriter Isaac Dunbar, wants you to love yourself and be welcoming to all as he delivers positivity and self-love in his recent single "makeup drawer." A Massachusetts native, Dunbar explains that this song is about self-worth, and loving yourself unconditionally for who you are. He adds, on a personal note, that this song is about his struggle with internalized homophobia displayed by the people around him, and the mistrust of a person whom he thought could trust the most, exposing his sexuality without his consent.
Through upbeat and flowy beats, and a few "Ooh, la la las," Dunbar sings his heart out and allows us a glimpse into his journey of emotional healing and self-love.
And I know where you'll be
You locked the door to my makeup drawer
And you know where I'll be
Rummage galore through my makeup drawer
Personally, this song has become my "go-to" when I am feeling less than adequate. His newest single is especially appealing to an audience of people with insecurities that may affect their way of living. This song centers around mental health, which is one of the most important aspects to a happy life, and advocates for a positive state of mentality, while in addition encourages us to respect others.
Dunbar's first verse is tied to his insecurities and jealousy of those who exhibit natural beauty and feel that they do not need to wear makeup to love themselves. Dunbar exposes us to these insecurities in the second verse as well when he sings:
I shattered mirrors to cope
You made me hate what I saw
These lines hit home, as I reminisce back to a time in high school where teenagers my age, myself included, would rather wake up two hours earlier, and deprive ourselves of sleep to perfect our application of makeup for a bunch of cold-hearted kids that we would probably never see again after graduation. Since then, through the approval of loved ones and my own journey to self-love, I have grown to take pride in myself and embrace my natural beauty, and have not picked up a makeup brush since.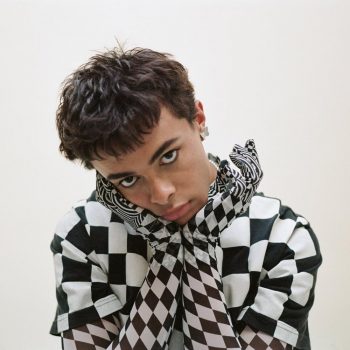 "makeup drawer" is all about positivity and trying to love yourself. Dunbar has graciously shared with us his experience and emotional journey to self-acceptance and in return hopes, we do the same. Thanks to people like Isaac Dunbar, it has become easier to love ourselves and others and take pride in who we are.
Through my own personal experiences, I can assure you that self- acceptance, and self-love can lead you to a happy life that is worthwhile.
Dunbar's debut EP isaac's insects is out now on RCA Records.
— —
Stream: "makeup drawer" – Isaac Dunbar
— — — —
? © Jasper Soloff
:: Today's Song(s) ::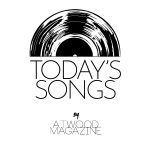 ---
:: Stream Isaac Dunbar ::