Who are we, really? When we remove all pretence, and break down our walls, how much is different? How much are we hiding from others, and even from ourselves? Lo Carmen's touching new single "Lovers Dreamers Fighters" strips us down to the bone, exposing our true selves in an intimate and intense moment of understanding.
If I could see
What you want me to see
If I could be who you want me to be
Then I would change
Right out of thisdress
But I'm growing tired
Too tired to guess
I see a place
But I can't get to land
Listen: "Lovers Dreamers Fighters" – Lo Carmen
---
Atwood Magazine is proud to be premiering "Lovers Dreamers Fighters," the latest single off Lo Carmen's forthcoming album of the same name. "Lovers Dreamers Fighters" finds the Australian country artist wailing alongside a vibrant fiddle and the emotional pedal steel of Russ Pahl (Sara Watkins, Nathaniel Rateliff, Lana Del Rey). It's a poignant moment of intensity between souls that exposes Lo Carmen's true self to her listeners.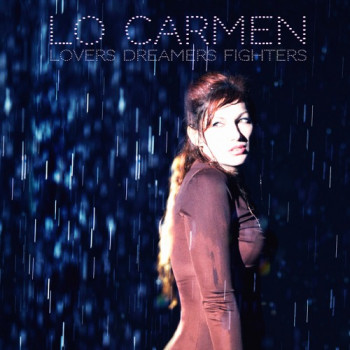 There's no moon
This song has no tune
There's nothin' left to croon
There's no past
Nothing to cling to
There's no future
There's nothin' to run to
There's no history
There's no mystery
Don't you miss me
"I wanted this song to start as confrontingly intimate and revealing as possible, and then to slowly build in feel, eventually bringing in the choir of girls singing — to express how ultimately we are all the same, all vulnerable and lost and fearful and alone and longing," expresses Lo Carmen. "And that's alright – what goes 'round comes around and sometimes truth and a hand to hold are all that really matters."
Oh and I know
I know you wanna go
Somewhere I can't see
Now I'm all at sea
Now it's so quiet
But you wanted truth
Well let's blow off the roof
Tell me what's true
What's true to you
It's exactly this raw, unabashedly authentic quality that gives Lo Carmen her allure: She taps into a universal truth to which we can all relate, exposing our most vulnerable parts. It's hard for a song to strip one down to the bone, but that's the power of music and the magic of Lo Carmen.
But we're just lovers, dreamers, fighters
Schemers, thinkers, drinkers tonight
Lovers, dreamers, fighters, schemers
Thinkers, drinkers tonight
— — — —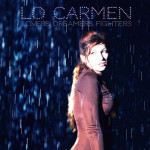 photo © Katerina Stratos
:: Listen to Lo Carmen ::