In the new chapter of their career, "It's Not Just Me" is a continuation of Let's Eat Grandma substituting child-like fantasies for relatable, mature pop.
— —
People grow up. It's natural. Their interests and forms of excitement can change, shifting from innocent fantastical games to life realities and relationship dramas. This is the case with Let's Eat Grandma, the creative outlet of friend duo Rosa Walton and Jenny Hollingworth. When entering the scene as teenagers in 2016 with debut album I, Gemini, their experimental pop was fueled by a weird playfulness, lyrics referencing things like glowing mushrooms, strangers' minds, nightmares, and baked cakes while sung in overlapping harmonisation. With the assortment of instruments- dark synth, recorder, mandolin, sax, glockenspiel- and child-like vocals, they sounded like a small child of Cocorosie, rising from a coven in the depth of a creepy wonderland surviving off fairytales and no creative boundaries. Visually they looked like dopplegangers, long wavy hair hanging over their faces, and their bending over, falling to the stage, and clapping hands together like primary school children in the playground only added to the captivation.
"It's Not Just Me," the third release off Let's Eat Grandma's second album I'm All Ears (released June 29, 2018 via Transgressive Records), is the heart-fluttering affection for a crush, expressed through the equally heart-fluttering pulses of a clicking beat and sharp dreamy synth. Its lively polished quality, present via the production of SOPHIE and Faris Badwan, is combined with distinguished vocals- less a hypnotic blurring like voices inside one's head and more complementary as though two individuals working alongside each other.
Stream: "It's Not Just Me" – Let's Eat Grandma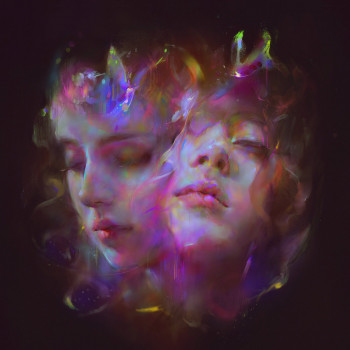 "It's Not Just Me" begins mid-tale, giving the impression of the continuation of an oh so familiar situation, eating bagels and feeling awkward.
And just when we discover
That we need each other here
Our lives keep pulling us away
Now we're both so unstable
At the kitchen table
With these peanut bagels
In a foreign state

The rewritings of Rapunzel and textbook-reading boredom as depicted in I, Gemini, have been replaced with vibrating phone screens and New Year's Eve parties. In the video, Rosa and Jenny are dancing in front of an Ibiza sunset, the clear sea rippling in sync with the song's sound. When addressing the recipient in the chorus, it's with longing and a pop catchiness that's perhaps intended to get stuck in their head to the point that they understand the feelings and return the love with the same ardour.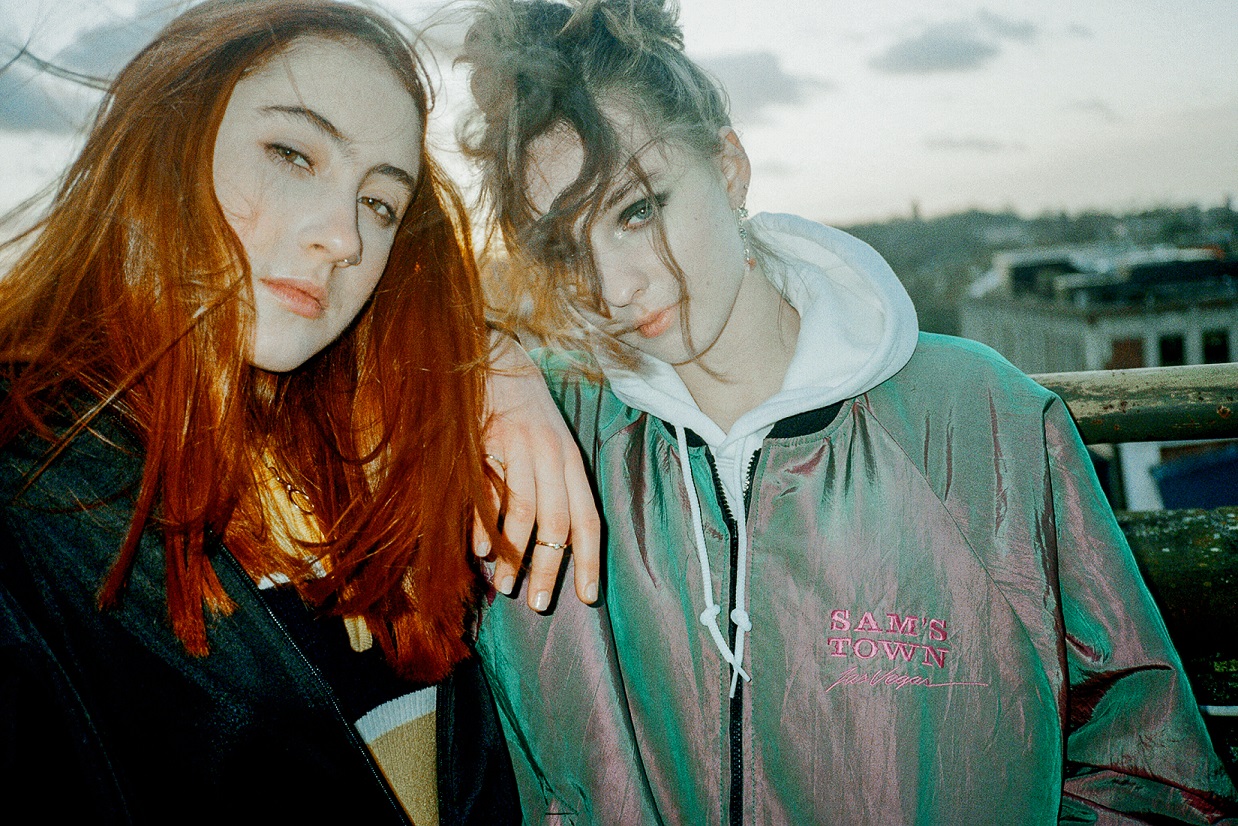 It's not just me
I know you're feeling the same way
and I can't fail to believe
when you're feeling the same way
It's not just me
The weirdness has gone and Rosa and Jenny, still young, are challenging their creativity in newly explored ways, taking straight-to-the-point narratives and releasing them through dancing, clubbing, and electronic experimentations. It's an approach that runs throughout I'm All Ears. The first single "Hot Pink," released at the beginning of the year, is a proclamation of gender stereotypes and the normality that's come with underestimating the strength of teenage girls (something experienced during their debut), while the album's final pre-release single, "Ava," is a delicate stripped-back addressing of mental health. These are all very 'real' topics, thus suggesting that amongst the fantasies and escapism, it's just as important to live attentively in the present.
— —
— — — —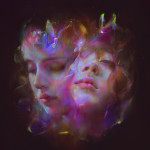 ? © Charlotte Patmore
cover art by Yanjun Cheng

:: Stream Let's Eat Grandma ::
---
:: Let's Eat Grandma Tour Dates ::
Thu. Jul. 5 – Norwich, UK @ Epic
Thu. Jul. 12 – Bilbao, ES @ Bilbao Live
Sat. Jul. 21- Larmer Tree, UK @ Larmer Tree Festival
Fri. Jul. 27 – Osaho, JP @ Fuji Rock
Thu. Aug. 30 – Vancouver, BC @ Fortune Sound Club,
Fri. Aug. 31 – Seattle, WA @ Bumbershoot Festival
Sat. Sep. 1 – Portland, OR @ Doug Fir
Mon. Sep. 3 – San Francisco, CA @ Rickshaw Stop
Tue. Sep. 4 – Los Angeles, CA @ Moroccan Lounge
Thu. Sep. 6 – Chicago, IL @ Empty Bottle
Fri. Sep. 7 – Toronto, ON @ Drake Hotel
Sat. Sep. 8 – Montreal, QC @ Bar Le "Ritz" PDB
Mon. Sep. 10 – Boston, MA @ Great Scott
Wed. Sep. 12 – New York, NY @ Baby's All Right
Thu. Sep. 13 – Washington, DC @ U Street Music Hall
Thu. Sep. 27th – London, UK @ Heaven