Every Friday, Atwood Magazine's staff share what they've been listening to that week – a song, an album, an artist – whatever's been having an impact on them, in the moment. Here's this week's weekly roundup!
— — — —
— —
:: Know. – Jason Mraz ::
Jason Mraz isn't preaching love for love's sake: He truly believes in his music's message, and after listening to new album Know., I do too. The cleverly-titled follow-up to 2014's Yes, Know. presents itself as an inviting source of warmth, light, and love. Jason Mraz has clearly found his calling in spreading positivity – he's gone so far as to title his current tour Good Vibes – and I, for one, can think of no better ambassador for love, than this artist who has unabashedly embraced it over the past two decades.
Released into a climate where tension, fear, and antipathy loom ominously overhead, Know. seems like Jason Mraz's retaliation to darkness, with love as his obvious weapon of choice. In other years, Mraz's concentrated buoyancy and bubbly optimism have at times felt excessive; overwhelming to the point of redundancy. Today, his music as well as his perspective feel important and necessary. There's an underlying urgency to Know.'s tone that stresses the importance of embracing love now, more than ever. The album's closing track "Love Is Still the Answer" directly addresses this in poignant, powerful lyrics:
The question is why, why are we here?
To say our hellos and goodbyes, then disappear
This beautiful life, what is it for?
To learn how to master peace or master war?
There's only one answer that matters
Even if your heart has been shattered
Whatever you want, whatever you are after
Love is still the answer
Love is still the answer
This song shows Mraz not to be a head-in-the-clouds dreamer, but rather a cognizant artist who truly believes his own words. Jason Mraz is a man of faith: Faith in humanity, and faith in love.
For Mraz, love is more than his artistic "niche"; it's a mantra and a way of life. The singer/songwriter doubles down on this throughout Know., emphasizing life's limitless possibilities in songs of hope, togetherness, affection, camaraderie, intimacy, and beyond. His infectious optimism is a grounding force; meanwhile, his colorful melodies and lyrical savvy keep us on our toes. "It could be love, and we could be homies," he suggests on the groovy "Unlonely," "And once you get to know me, I could be your one and only, I could make you unlonely." It's an innocent, earnest offer to replace our darkness with light that just so happens to coin a new word in the process. Sung with absolute sincerity, "Unlonely" is the kind of song that makes you feel happy to be alive.
In fact, each song on Know. has the uncanny ability to arouse warm, fuzzy feelings. While it can sometimes feel like a big, carefree party, the majority of Mraz's fifth album maintains the ethos of an intimate soirée – a gathering of your closest friends, where you feel comfortable in your own skin and free to share your deepest, darkest thoughts and feelings. Know. is a safe space, a thoughtful feelgood environment that puts love on the pedestal, because it really matters.
If you don't believe me, give Jason Mraz a listen. He'll convince you.
:: "4am" – girl in red ::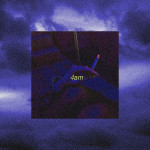 I've been a huge girl in red fan since I listened to her song "summer depression" at the start of the year. As someone who doesn't really like the summer, her sem-ironic, melodramatic, but also lighthearted take on how the season makes her feel instantly grabbed me. It's very hard to wrap my head around the fact that she's just a 19-year-old girl making music by herself in her bedroom, her songwriting and production skills are so developed and unique. She's part of the musical phenomenon that is bedroom pop right now, and is one of the best artists at the forefront of the genre. She just released "4am," a song she wrote on a night in which she couldn't fall asleep, and uploaded the track to SoundCloud/Bandcamp as soon as she finished recording. The song has existed on those platforms for a few months now, but has only now been uploaded to Spotify. Coincidentally, I went to sleep at 4am last night, so I thought there was no better song to write about than this. Her musings on late night anxieties and fears are scarily accurate, and she puts things as bluntly as possible when she delivers lines like "I'm thinking too much again" and "Fuck my thoughts". I can relate a little too well, and I feel like tons of other people living in this age of constant worrying will be able to relate to this song too.
:: "Sleep Touching" – Kid Cadaver ::
The boys are back. After a year and a half hiatus, during which frontman Ray Venta pursued other projects, Kid Cadaver are back…and not disappointing. Their new single "Sleep Touching" delves into what it's like chasing a relationship across the country. It's synthy with a little dash new wave, it's catchy, and it's incredibly personal for Venta, who's hinted that the L.A.-based group's next EP will paint a sort of "first-person memory book" of this experience. For the time being, we'll just have to bump "Sleep Touching," which is just fine with me.
:: "Missing U" – Robyn ::
Francesca Rose, London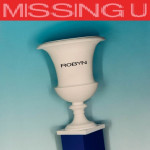 The distinctive sounds of Robyn are back after an eight year absence with "Missing U," 4 minutes and 51 seconds of glittering synth pop. Released on August 1, the track explores the relationship you can have with someone once they are no longer there and the way they become clearer and seemingly ever-present. The same could be applied to something more general like a place or a period in life. Sometimes I'll find myself yearning for the recent past and wondering about things that could have been – something that was so integral, but taken for granted – now gone, with the memories continuing to return stronger and more appreciated.
It's so real to me now that it's over
The space where you used to be
Your head on my shoulder
All of the plans we made that never happened
Now your scent on my pillow's faded
At least you left me with something
In a video that accompanied the release, Robyn also described the song as "also maybe a little bit of a message to my fans." There is a magical kind of joy that backs the lyrics, the synths of the chorus are fast-paced and dreamy – rippling like sparkly water lit up by the sun – and the beat of the verses is prominently consistent, like an excitable heartbeat. It has the same kind of easy-listening as "Call Your Girlfriend" and "Dancing On My Own," off 2010's Body Talk and and Body Talk Part 1, but with that added euphoria felt through the chorus.
There's an empty space you left behind
Now you're not here with me
I guess if you're a Robyn fan, this empty space has now been filled again.
:: The Beauty Between – RVIVR ::
I truly regret not looking into RVIVR sooner. The Washington band are the exact sort of hardcore-influenced pop-punk that I really dive into. They just write really catch rock music that you can dive into. The dual male and female vocals from Mattie Jo Canino and Erica Freas really add a dynamic that's rare for punk with multiple distinct vocalists. "Wrong Way/One Way" is infectious, but the band shines one "Rainspell" and "Ocean Song" the most. All of the songs on The Beauty Between tackle a certain restless energy captured with a slice of Heartland punk. What's most impressive though is the three song run near the album's end known as "The Hunger Suite." It takes a style of punk that a number of people that are familiar with and expands it into something cinematic. This is a band I'm really excited to explore.
:: "Landslide" – Dagny ::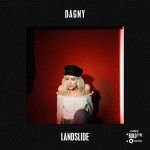 Covering a song as iconic as "Landslide" is a task most artists (understandably) are unwilling to take. Dagny breaks through the barriers and bravely covers this iconic classic. The musicality and subtle hymns throughout bring the emotion of this song through in a different, yet equally as powerful way. She captures the emotion of this song in her own way – without losing an ounce of its epicness. If a fan of this song or not, I recommend listening to Dagny's "Landslide," a cover worthy of praise.
:: "One More Night" – Saint Raymond ::
Featuring beautifully heartfelt lyricism, Saint Raymond stuns by simply shifting the focal point of his sound onto his expressive, impassioned voice. While his two most recent single releases, "Carried Away" and "Dancing," captivated with their feverish energy, "One More Night" mesmerizes in a completely different way.
Opening with delightful yet delicate guitar strums, Saint Raymond's voice delivers lyricism that unmistakably evokes a blissfully buoyant feeling. The simplicity of this track is actually one of its greatest strengths, and evidences that Saint Raymond hasn't lost the knack for crafting tracks that only need sincere, authentic lyricism to convey their message.
— — — —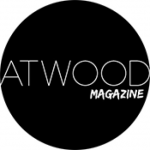 ---
:: This Week's Features ::