A stirring overhaul of emotion and inner tension, singer/songwriter Ailbhe Reddy's debut album 'Personal History' turns pain into beauty.
Stream: "Looking Happy" – Ailbhe Reddy
---
Ailbhe Reddy's debut album is a strikingly vulnerable unveiling of the self.
It's a no-holds-barred presentation of the Dublin artist, as she is in the moment. Unencumbered by pretense and façade, it is as true as an introduction can get. Soaring vocal performances send endless shivers down the spite; fervent guitar lines fill the air with heated turmoil. A stirring overhaul of emotion and inner tension, Personal History turns pain into beauty.
I used to spoon so easy
getting close to you
came naturally to me
so I'll earn enough to pay rent
I'll grow up and always make the bed
and take care of my own head
Let's fall into routine
the romance of watching tv
here in your broken sleep
feeling the warmth of your body
it's true intimacy
– "Personal History," Ailbhe Reddy
Released October 2, 2020 via Friends of the Family, Personal History arrives as the colors of the trees are turning once again; change is in the air, in the form of a cool chill falling upon the Northern Hemisphere as Earth turns us just a little ways away from the sun. Down here on the ground, we continue to grapple with the COVID-19 pandemic and its implications on public health and our general welfare and wellbeing. Many of us remain isolated from our loved ones, unable to even pretend like anything is "normal" about this life.
A record of richness, depth, and substance, Personal History could not have come at a better time.
Its warm alt-folk and rock folds are a connective tissue, bringing us to remember that which matters most in our lives and allowing us to focus on what we have, rather than what we lack.
For Reddy, this record represents a big milestone – arriving four years after her debut EP Hollowed Out Sea introduced her with songs like "Distrust" and "Seasonal," which quickly found their audience online.
"I had no idea what I was doing when I released Hollowed Out Sea. Somehow it managed to really land and I was able to start touring and it kind of took off on Spotify too," Reddy recalls. "I spent a lot of time after that releasing confused music and unsure of what direction I wanted to go in.  I feel like Hollowed Out Sea was my real sound and I returned back towards that direction with this album.  So I've grown in that I've learned to trust my gut a lot more."
Personal History is the artist's mission statement. "'Personal History' is the title of a song on the album that I feel is central to the album's theme and pulls all the songs together," she says, explaining the title. "The lyric it refers to is, "I don't want to go on dates and hear personal histories, I don't want to share my own unless it's you listening." The album is all about different relationships I experienced in my early 20s, whether it was romantic, a friendship, or my relationship with myself.  In the song it refers to the experience of meeting new people all the time and finding it exhausting getting to know them and then breaking up. I wrote this album after doing a Psychotherapy degree and I realised I had incorporated a lot of those ideas into my lyrics, so personal history also refers to someone's medical personal history.  The different experiences that make a person who they are.  It is a debut album, after all, so what is it, if not a personal history of my life so far?"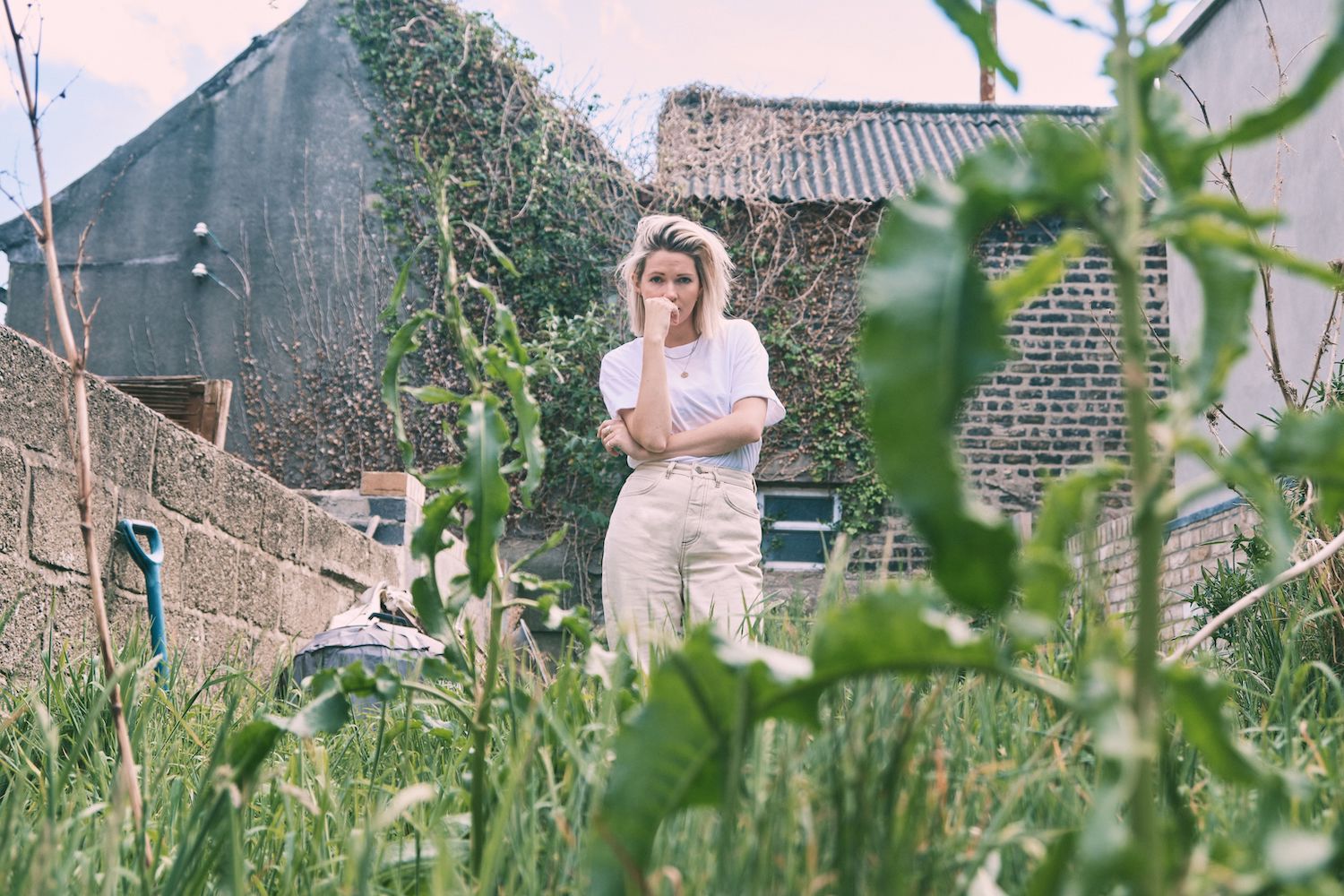 This is intimacy manifest; a series of tender and turbulent songs spilling out from the heart.
It's as true as it gets for Reddy, who notes how one of her most important, personal takeaways of this album was learning to trust herself a bit more.
"This album is a journey of songs going from 'Failing', which talks about the experience of failure going from one job or relationship to the next. How often I used to see struggling as a failure, as opposed to part of the process of making something of myself.  It finishes up with 'Self Improvement', which talks about self-acceptance. Something I've noticed massively as I've gotten older is how much more able I am to accept more shortcomings rather than beat myself up for them.  I think a lot of people can relate to that."
---
The album's lead singles "Time Difference" and "Between Your Teeth" are equally powerful moments of passion and truth, both of them leaning more heavily on the indie rock spectrum as Reddy immerses listeners in her world of introspection, longing, and disconnect. "They are both good introductions to my music," Reddy notes candidly – an acknowledgement of their catchiness and the flood of conviction radiating from their deep grooves.
If one song truly does capture the spirit and magic of this record, it is the album's title track, "Personal History." Uncompromisingly raw and real, the track balances Reddy's stunningly sweet singing with feverish guitars that rise and swell, ready for an upheaval that finally arrives in a seismic, epic ending.
---
"'Personal History' and 'Late Bloomer' really resonate with me especially," Reddy shares. "Both of them kind of some up the vibe of the rest of the album.  They both fit the central message of self acceptance and understanding of those around me.  They were also the last two songs I wrote for the album so they felt most fresh going into the studio."
She also doubles down on the intent behind closing with "Self-Improvement," in which her explosive guitars fittingly close the record with the same charged energy that started it off. "The album is all about relationships," she asserts. "It starts off from a place of not understanding myself, being very self-critical and confused.  "Self-Improvement" was me accepting that being vulnerable and struggling is okay, that what makes someone strong is dealing with those things.  Learning to cut myself some slack."
The lyric, "I've spent my twenties trying to accept these vulnerabilities don't make me weak," speaks to the kind of humble, heartfelt reckoning going on inside. "It's just about the journey of understanding myself better and going easier on myself when I get things wrong, or when I struggle. We rarely get things right the first time in life. We let people down from time to time and that's okay. It's all a learning process – understanding that embracing one's vulnerabilities is important."
---
It's all a learning process – understanding that embracing one's vulnerabilities is important.
As Personal History comes to a close, it once again resonates with a world of richness, depth, and substance: These three bedfellows inject so much life and inspiration into Reddy's work. Influenced by everyone from Fiona Apple and Big Thief to Rhye, Land of Talk, and Courtney Barnett, Ailbhe Reddy has developed a moving soundtrack to intimate introspection. Her words are resounding, her delicate production impeccable, and the result is a journey through the self that we will be returning to time and again to regain our center of balance – for 2020 is certainly the year of chaos and turmoil, but that doesn't mean we can't find our anchors and maintain our own control. Music like this is a beacon; a guiding light through difficult times.
Experience the full record via our below stream, and peek inside Ailbhe Reddy's Personal History with Atwood Magazine as the artist goes track-by-track through the music and lyrics of her debut album!
— —
Stream: 'Personal History' – Ailbhe Reddy
:: Inside Personal History ::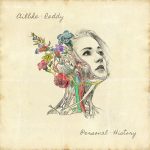 — —
Failing
Failing is about struggling with a relationship, my career, and generally just making decisions.  I definitely was going through a period in my life where I was really trying to figure out what I wanted and felt like I was constantly making mistakes.  So this song was born out of that frustration.
Loyal
Loyal is about the difference between how we like to think of ourselves and how we really are.  I think most people (myself included) would like to think they are loyal even when our actions don't stack up to that.  It was written when I realised the most loyal and kind thing I could do was to let another person go and for us both to move on.  Which doesn't feel like loyalty but was the only option.
Between Your Teeth
This was written while I was on the train to Gatwick to head back to Dublin from London.  I had been living between the two places for a while and finding it difficult to communicate with my partner at the time.  It felt like we were always holding back what we wanted to say because we were rarely spending quality time together.
Walk Away 
This song is about ending a relationship with a lot of uncertainty.  I think in most relationships when two people still care about each other it is more difficult to end things, it can feel like the only option but also like something you may come to regret.
Life Without You
Life Without You is everything the title says.  It was written the day after a big break up and simply asks the question – 'what is life going to be like without you in it?' and 'who will I be now that we are no longer 'us'?'
Looking Happy
This song is about looking at other people's lives through their social media.  I think most people can relate to scrolling through someone's instagram and wondering how another person's life is filled with parties and holidays.  I wrote it about watching someone move away and move on, from afar.
Personal History
This song ties the whole album together, in my opinion. It's about realising that I wanted to commit to a relationship rather than continue going on meaningless dates and getting to know new people.  The experience of sitting on a first date when you don't want to be there, because you were wishing you were with someone else is one that a lot of people can relate to.  It's about realising that sitting on the couch and watching TV with someone, or just having dinner is probably more intimate and romantic than all the dumb dramatic stuff I used to get caught up in when I was younger.
Time Difference
Time Difference is about keeping a long distance relationship going while I was travelling. I always felt like I was in a completely different world to the other person.  It's about the independence and excitement that comes along with loneliness when you're touring.
Late Bloomer
This song is about living in Dublin and wanting to move away and start somewhere new.  I'm also a late bloomer, it takes me a long time to get things done so it's also about asking someone not to give up on me, because I am going to make things work at some point I just need a little extra time.
We did it in one live take with the guitar, vocal and piano so I feel like it's a really nice breath of fresh air towards the end of the album.
Self Improvement
This song is about self acceptance.  It took me a long time to realise that struggling isn't failing, that feeling bad today doesn't mean I'll feel bad tomorrow, that being vulnerable isn't being weak.  While a lot of the album is about my relationships with other people, Self Improvement is mostly about my relationship with myself.
— —
— — — —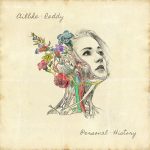 ? © 2020
:: Stream Ailbhe Reddy ::
---