Jane Holiday's debut single "Ballad of Maxine" is an irresistible ode to love and indulgence.
— —
Ah, to be uninhibited and free: It's easy to fall for a vivacious spirit. Bright eyed, freewheeling and full of life, they'll steal your heart and knock you off your feet – and you may never win them back. Jane Holiday's debut single "Ballad of Maxine" is an irresistible ode to love and indulgence, a euphoric yearning that leaves us breathless and smitten.
Maxine, black jeans
She chopped her hair real cool
New York, painting
Just dropped out of school
Sweet talk, big dreams
She's trying to break the rules
But no one ever breaks her heart
Listen: "Ballad of Maxine" – Jane Holiday
---
Atwood Magazine is proud to be premiering "Ballad of Maxine," the pulsing debut single from Jane Holiday (via Pretty Records). Recently transitioning from making music under the moniker JANE, LA artist and songwriter Jane Holiday makes shiny, infectious and utterly intoxicating alt-pop music. "Ballad of Maxine" perfectly introduces his penchant for disco and dance, demanding attention and movement from listeners with bubbly synthpop swells and impassioned, fiery vocals that light up the room.
"Ballad of Maxine" open innocently, with vivid descriptions of dear subject Maxine: Black jeans, chopped hair, New York, painter. "Sweet talk, big dreams," Jane Holiday sings, drawing a colorful canvas with as few words as possible. He then shifts lyrical focus, describing the helpless romantic who's fallen victim to Maxine:
Just try your best
But she won't ever pay attention
To your advance
Well you fucked it up
And said to many things
I know
Jane Holiday then explodes with bright energy, hitting a climax in a chorus that celebrates the carefree indulgence and buoyant shine of youth.
All of the girls
All the girls
Round' the world
Taking their pills
& their drugs
Make em' twirl
They wanna dance
Wanna laugh
Want it all
They just wanna party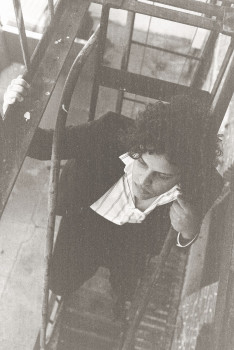 They just wanna party. Why can't we all be that way? In glorifying that which he just can't quite seem to reach, Holiday comes to a bitter realization that the Maxines of the world may not quite be for him. We get the sense of being on the outside, looking in – but in spite of everything, Holiday's going to keep trying, day after day, loss after loss, driven by the hope that one day, he'll get the girl.
Make up night club
You paint your lips all red
Go home, get (sample)
But your fucked in the head
Wake up, t-shirt
Then do it all again…
Holiday describes "Ballad of Maxine" as "a trivial piece of music used to celebrate love, youth, and the acceptance of those you love, growing and changing before your very own eyes."
Trivial? We beg to differ. "Ballad of Maxine" may paint surface-level pictures of teens and twenty-somethings searching for purpose and playing with passions, but underneath its trite description of "all of the girls" wanting to dance, laugh, and party, there lies an vulnerable and hopeless romantic longing for love and connection.
Not much else is known of Jane Holiday at this time. He's kept his personal life out of the story for both his former and current musical projects, but we don't need an address and phone number to understand him: His music speaks for itself, introducing an emotionally-driven creative who has felt alone in the middle of a crowded room; who has known the limitless depth of one-on-one connections; and who tasted utter bliss, and longs to have it back again.
Fun and frenzied, "Ballad of Maxine" sets the bar high for Jane Holiday, and we cannot wait for whatever else he's got in store. Stream his debut exclusively on Atwood Magazine, and stay tuned for more from this ebullient artistry in the months to come!
— — — —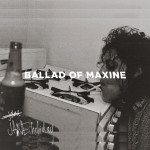 ? © Haley Appell