'Upon Frigid Water,' out July 3rd, will be Zanski's second shot at incorporating not-so-traditional themes into his go-to genre of R&B-tinged electronica, and the artist spoke with Atwood Magazine to explain his process.
— —
Electronica music is typically played at and associated with festive occasions. It's not always the genre that makes the most room for serious social commentary. So, to hear an artist like Zanski reflect upon mental health and social anxiety over some thumping EDM beats of his own creation is quite the indelible listening experience.
Born Tom Probizanski, he is a lifelong resident of the Canadian province of Ontario. He was born in Ottawa, raised in Thunder Bay, studied audio engineering at a school in London, and has spent the last few years living in Toronto. Taking the second half of his last name as his onstage pseudonym, Zanski has spent his time in T.O. as a freelance songwriter for Red Brick Songs while also devising the arts and graphics for his own releases. He put out his debut EP, Derivative Emotion, in 2018, and his sophomore effort, Upon Frigid Water, is out on Today, July 3.
Upon Frigid Water has thus far been supported with two singles, "Consequence" and "Hauntology." Zanski describes the former as a song that "parallels themes of obsession and compulsion, and being able to accept that you are valid in spite of this friction and that you can escape." Of the latter, he says: "'Hauntology' is a song that explores existentialism through spirituality and mental illness. It explores existential anxiety, meaninglessness, and in the face of absurdity gives itself resolve by saying 'so what?'."
Put simply: Zanski isn't shying away from exploring difficult subject matters in his music any time soon. Here, he speaks to Atwood Magazine about the new EP.
Listen: 'Upon Frigid Water' – Zanski
A CONVERSATION WITH ZANSKI
Atwood Magazine: How did your time in Toronto impact your tastes in music? What other cities that you've lived in or visited have influenced you as an artist?
Zanski: It's a bustling city, full of life. The amount of interesting people and locations nestled into the city and outlying areas makes for something great to be a part of, and gain influence from, every day. There's a strong sense of R&B and hip-hop here, but because of the absolute variation in styles, it's not so homogeneous — you can basically find artists of every caliber and genre here. Just being around this environment is enough to impact my taste and influence.
I've traveled a bit, mostly to California, other parts of Canada, and Europe. Every time I travel somewhere, I am focused on cultivating, writing, and producing while I'm there. Copenhagen is and will forever be my favorite place I've ever been.
You like to merge R&B with electronic music in much of your discography. How did you initially come across each of these two genres? What sort of chemistry do you achieve by combining the two of them together?
Zanski: It feels natural to me, just because of my initial predisposition to electronic production. I was originally more of a remix artist, trying out different styles in EDM. Those production techniques have helped me push the boundaries when it comes to more instruments and vocal-focused music. The addition of R&B is just something I'm really into lately, although I'm not married to it — I've been playing with more of an indie and heavier sound for future releases.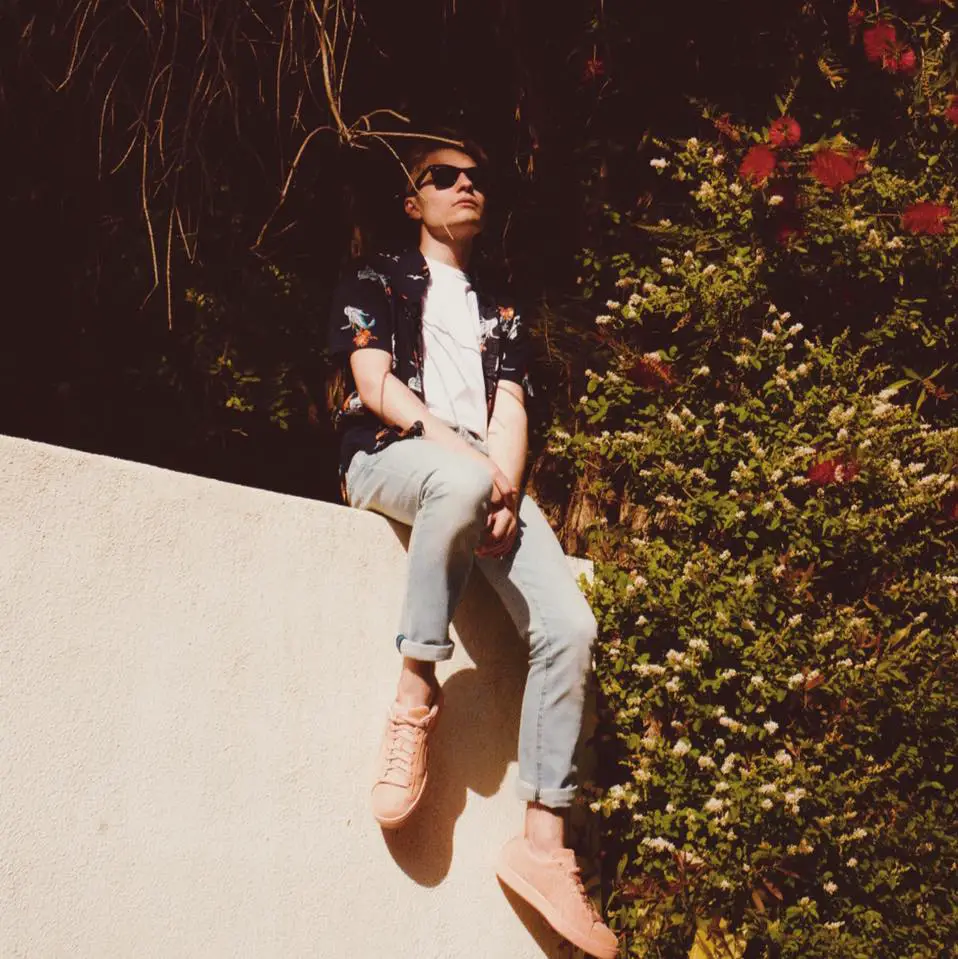 You've been a songwriter for Red Brick Songs, a Toronto-based music publishing team, for a number of years. How has your time with Red Brick Songs allowed you to grow as a songwriter and collaborate with other artists?
Zanski: The amount of writing trips that have been put together by my publisher has been amazing — being able to go places and be in rooms with other like-minded songwriters has been extremely beneficial to my growth as an artist.
Many of your recent songs deal with fading health - ''Organ Failure,'' ''Smoke in my Lungs,'' etc. - Is this something you or your loved ones have experienced lately? What sort of therapeutic value do you get from responding to these diseases by means of your songwriting?
Zanski: Most, if not all of my songs are reminiscent of personal struggles that I go through. It's part-therapeutic and part-cathartic to me to put my thoughts into art, and allow people who may be feeling the same way to have an outlet to connect and interpret the songs in their own way. I use music as a primal outlet to push my feelings and fears and anxieties to the surface — often in an uncomfortable fashion — so as to be able to accent them and validate them while not letting them control me.
What drew you to the themes of self-acceptance and internal struggle that you dive into on your new single ''Consequence?''
Zanski: I think for me it was a natural conclusion to the anguishes that I was dealing with. Something that has helped me, and that has been sort of internalized on 'Consequence', is the application of self-acceptance and self-reflection, in lieu of struggles and limitations. It feels like a natural extension of how I think and how I cope with difficult times. The final chorus, where I'm basically just yelling "let me be now'," is sort of a self-reflection, an appeal to the part of me that internalizes the painful experiences and pushes them to the surface in a negative light.
What's the story behind your upcoming EP? In what ways does it build upon your previous releases, like 2018's Derivative Emotion?
Zanski: Derivative Emotion was about processing my emotions and the struggle in itself to do that, while Upon Frigid Water is better explained by a metaphor of extended self-reflection. Imagine floating above the water, with a bottomless depth of unknown substance reflecting back on you. It's scary but exhilarating to be above it, not knowing what will happen once you fully submerge yourself and willingly exist within it.
If you could share one secret about your craft as a producer and DIY musician, what would it be?
Zanski: Pretty much 99% of what you hear when you listen to my music is uncomp-ed first takes. I like my music to capture the feelings I have when I record, right down to the moment. Also, I forget to tune my guitars most of the time before recording — whoops.
— —
? © 2018
:: Stream Zanski ::
---