MONA rekindle their raw spark in the vivid "Kiss Like a Woman" with a true American message of love, freedom, and acceptance.
❤ ❤ ❤ ❤
It's been a few years since they first leaned into the fall, but you know what they say: The harder you fall, the stronger you rise. Nashville garage rockers MONA have dealt with more than their fair share of ups and downs since debuting in 2011, but they're back and sounding better than ever on new single and video "Kiss Like a Woman," rekindling their raw spark with a true American message of love, freedom and acceptance.
You got a lonely guy
On a lonely night
Daydream seems like the only life
Then you walked in, I've been waiting
Oh I can't sit here wasting all this time
All this time
Watch: "Kiss Like a Woman" – MONA
---
What better way to celebrate and embrace all forms of love, than with a big display on Valentine's Day? Released just in time for February 14, 2018, MONA's "Kiss Like a Woman" video (Bright Antenna Records) encapsulates three beautiful love stories between two women, two men, and a man and woman.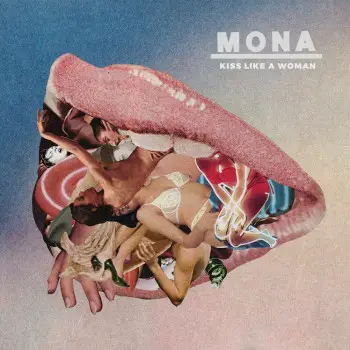 "It is very important to us – not only as musicians, but [also] as humans – to let the people in our lives, especially the listeners, know simply that no matter what walk of life you take, that you are loved and accepted and have our support," MONA frontman Nick Brown shares. "The video only gives three different scenarios; obviously there are many more, but with this song and video we wanted to address a playful and joyful approach to these topics… to remind us all that there is joy in being yourself. Embrace it!"
"Kiss like a woman, talk like a man, here we are in the summer rain again," sings Brown in the song's hard-hitting chorus, sending his heart out with a message of universal acceptance and self-love.
Kiss like a woman
Talk like a man
Here we are in the summer rain again
You're soaking wet it's easy to see
There's no other place that id rather be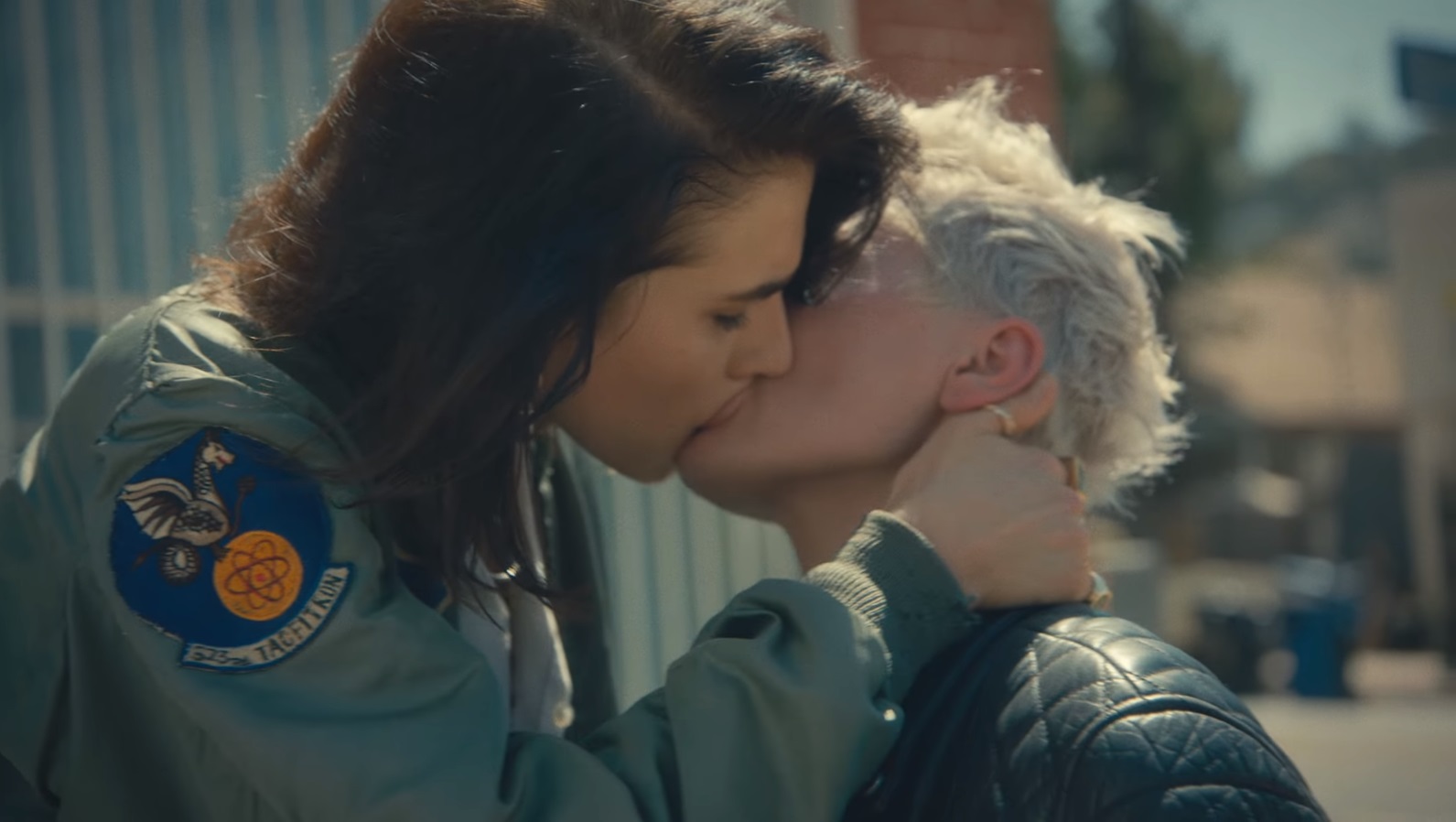 No matter who you are, be proud of yourself! This is the song's ultimate message – but obviously, it's easier said than done. Director Johnathan Crocker shows us three different individuals gathering the strength to show their feelings that special someone: The woman on the motorcycle, the man at the diner, the "geek" at the prom. "We love tying in classic, timeless vibes," Brown explains. "We have referenced early rock & roll and the golden age of the silver screen multiple times… classic is good!"
Baby my eyes see it all the same
We all live in the sun and in the rain
So keep walking & don't give in
Oh you can't sit here wasting all this time
All this time
When you calm down & stay proud
It's the best way you're ever gonna live
Do it your way not taking what they give
I say… whatever you say
& the world will see you taking stands
Living loud until they understand…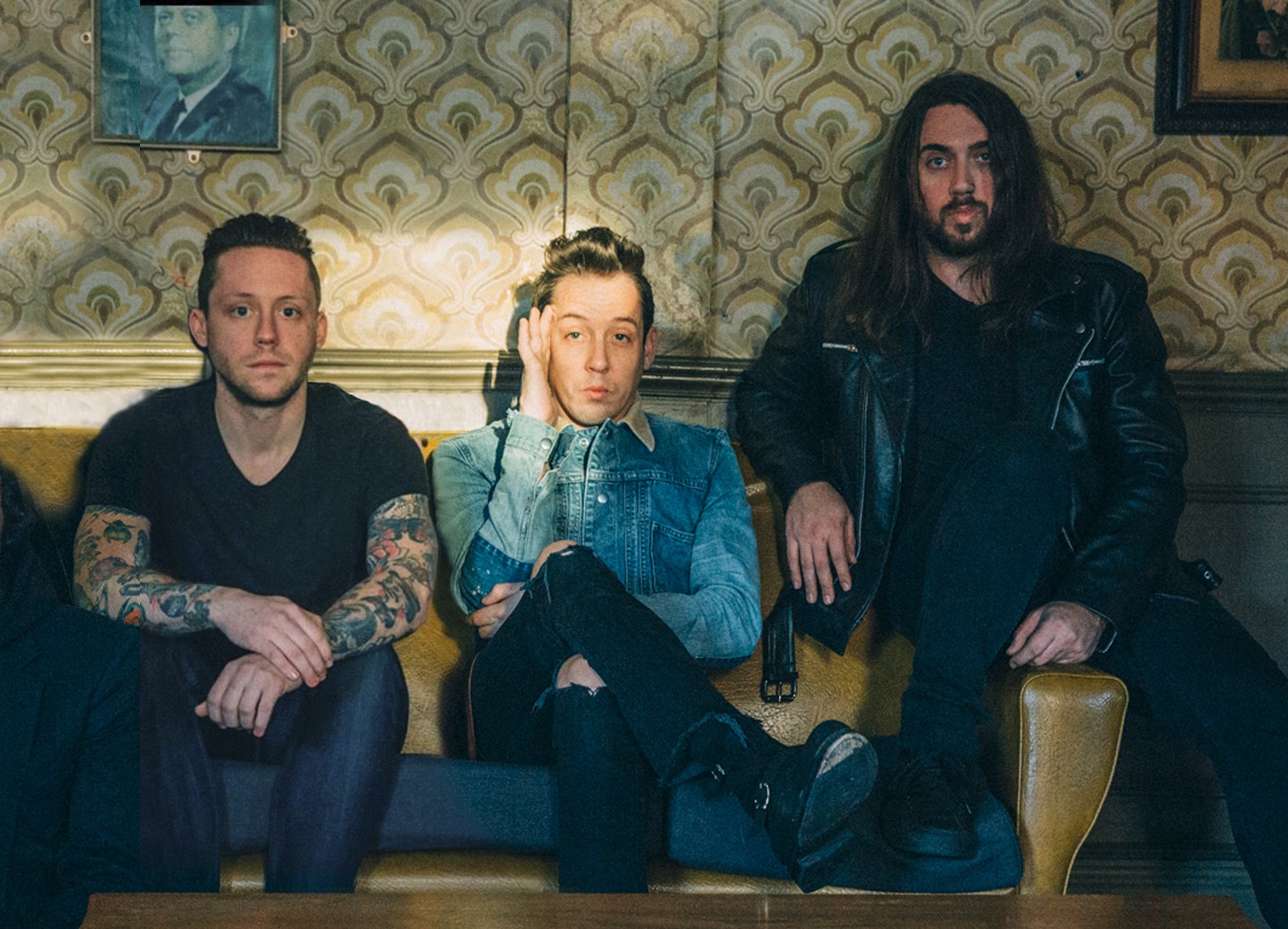 "Kiss Like a Woman" provides a dynamic, energizing soundtrack to our ultimate expression of intimacy, connection, and desire. Brown's raw vocals remain as unique and expressive as ever; it's good to hear them crooning atop a song with so much import. MONA's lineup currently features Brown alongside Jordan Young on guitar and Justin Wilson on drums, and we cannot wait to hear more from this powerhouse trio in the months to come.
The first single off MONA's latest project, "Kiss Like A Woman" sets the bar high for a band who look, sound and feel like they're finally at the right place, at the right time. Let MONA be the backdrop for your love tonight, no matter who you're kissing.
And always be yourself.
— —
— — — —
? © Johnathan Crocker
:: Stream MONA ::