One of the brightest bass players on the scene, New York City's Karina Rykman chats with Atwood Magazine about her inspirations and influences, working in Marco Benevento's band, and how she's kept busy over the past few years.
---
For two years, the world was a little challenging to navigate as a touring musician.
It was no different for bassist, Karina Rykman, who took the time to create and evolve her craft during the time at home.
Going from punk rock to hanging with some of the most well known jam band stars, the energetic bass player's future is bright. The New York City native, who has her own self-titled project – a trio that features guitarist Adam November and drummer Chris Corsico – along with her key role with keyboardist Marco Benevento, Rykman is staying busy.
We got to catch up with her and talk about the early days of touring along with some her past and current projects. Rykman will be filling in for The 8G Band bassist Syd Butler this week from Tuesday, September 6th through Thursday, September 8th on NBC's Late Night with Seth Meyers.
— —
A CONVERSATION WITH KARINA RYKMAN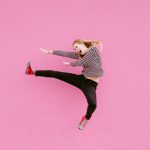 Atwood Magazine: Over the past two years a lot has happened. What have you learned about yourself musically and personally over this time?
Karina Rykman: The last two years I've learned a ton about myself musically and personally. Even though we were shut down for quite some time, my band stayed active throughout the pandemic. We were able to play more than most it seemed. We were just three people and we did some backyard pandemic gigs, if you will. It was incredible! I learned hell or high water I wanted to play! That was the most important thing to me.
Finally having the time and space to create/write and to be able to be off the road for a hot minute, it turned out it was wildly important for me to have that time and space. I could write my record and get deep in all of this. I learned that I'm one tenacious son of a bitch. I also learned that I'm a city kid through and through. I spent the first four months of the pandemic at my friend's house at a beautiful place in the Hudson Valley. It was incredible! All my best friends. But as soon as I got back to Manhattan you had to drag me out kicking and screaming. Just the pavement and the vibration of the city, all of it, the taxi cabs, how I can walk twenty thousand steps a day without even thinking about it. Everything about the city is my home and my heartbeat.
Your friend gave you a guitar in middle school, and the rest is history. What have you learned the past fifteen years? How have you evolved and who are some of the most players that have helped you?"]
Karina Rykman: I've learned everything and nothing at the same time, which is the best thing. Being a perpetual student of music and life, I'm so open to keep learning from people, places and things. All the lessons I've learned over the last fifteen years on the road, in middle school bands, high school bands, Marco Benevento's band, and my band. So many different gigs and bandstands I've been on at this point. Every musical experience teaches you something else; you gotta soak it all up where you can and be open, learning so much, but also I have this "grit", where I'm totally open to learning but also very much like to do things my own way.
When I was younger I felt like I was more thickheaded, in the sense of, "don't tell me how to play." [laughs] I've definitely softened up more recently. Now I'm more of a sponge, which sounds funny, because back then I was also a "sponge" – maybe more for records. I would learn a bunch of records by ear, but I didn't want to learn music theory. I learned from my friends, but I didn't want to be taught by some square or take music lessons in a more orthodoxed or normal way that kids do.
Now, having made it this far, still being in the game, I find it enriching to learn music on a deeper level with people who enjoy that as well, and in turn, of course, it has deepened my playing. I'm still wild and free but I feel more dialed than ever.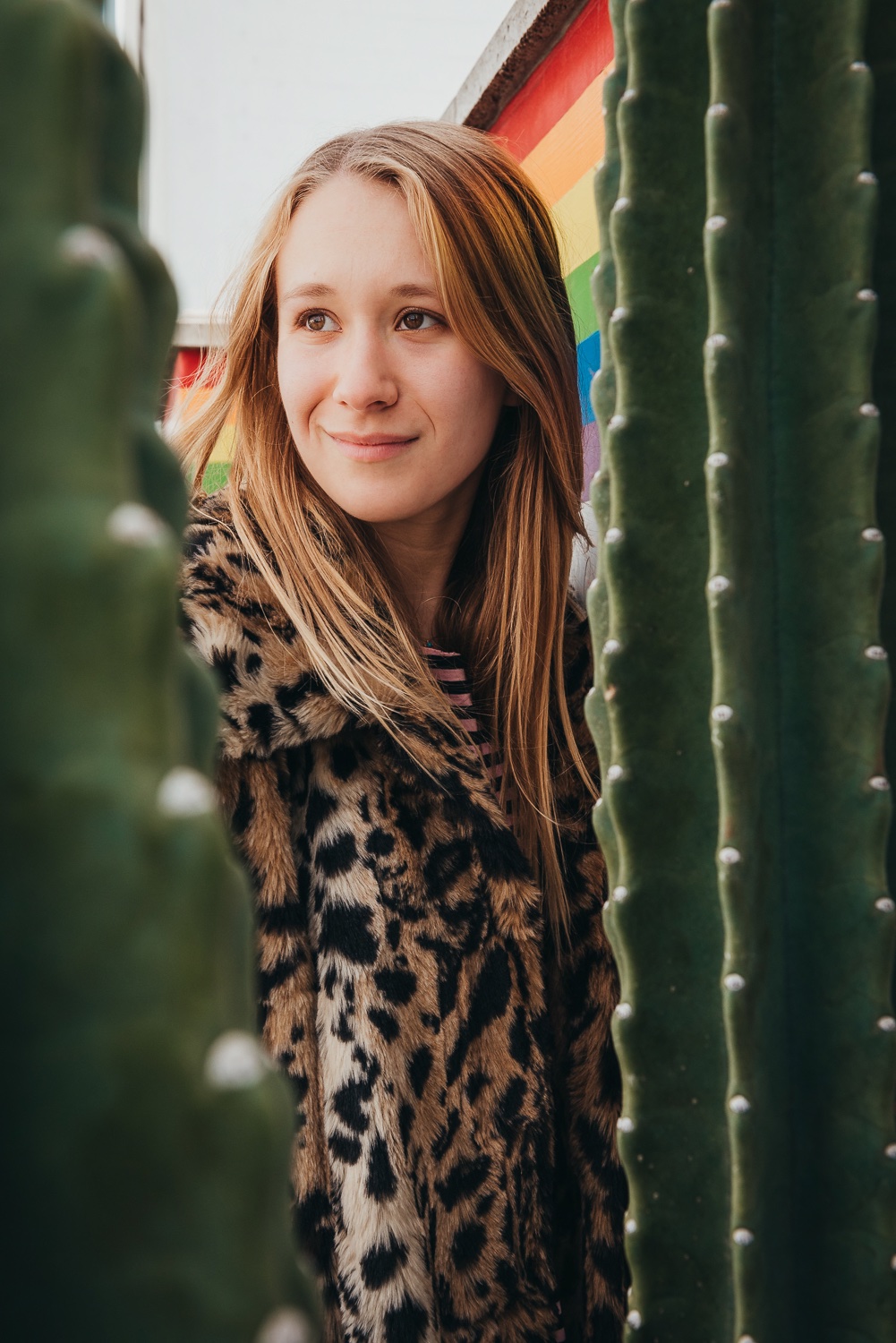 You definitely have evolved. Going from a hard headed teenager to where you are now.
Karina Rykman: Sure! I was a punk rock metal kid. I played aggressive music and was enraptured by rock 'n roll, the ethos and the spirit. I still am! It's funny to see that kid and who I've become.
Can you talk about the three years you were in Sound Of Urchin?
Karina Rykman: I played in The Sound Of Urchin from the age eighteen to twenty one. I love that band's music so much. I had incredibly formative times on the road with them. I wouldn't trade a minute of it. The "road dog" schedule of it was pretty insane and I was in college at the time, and late high school. We used to do weekends that were like New York, to Columbus, Ohio to La Crosse, Wisconsin to Kansas and then back. It was just intense and insane. My mother used to worry. I can't blame her. It was a crazy time.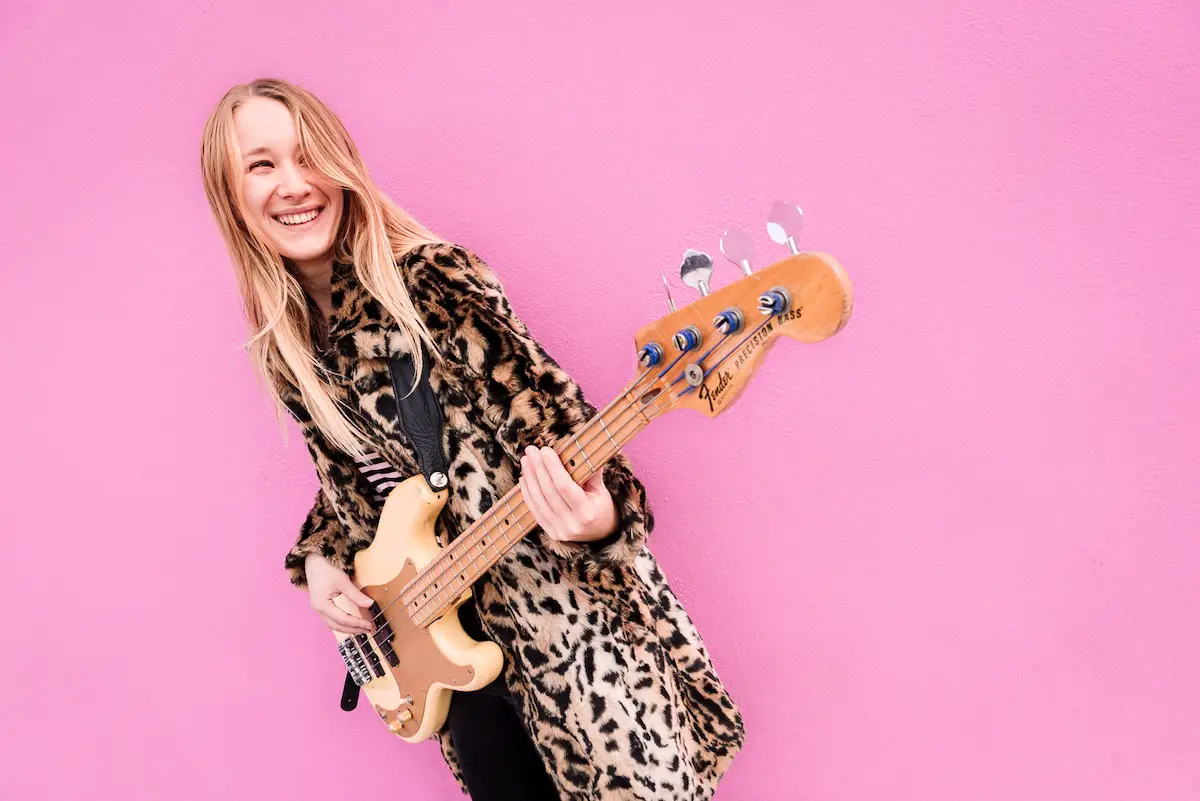 In 2016, you got the nod from Marco Benevento. Dave Drewitz was actually the one who recommended you. It was supposed to be for only 72 hours or so – you were supposed to just be filling in, and here you are, six years later! How has this experience been for you?
Karina Rykman: It has changed my entire life. I'm just so grateful for these guys, Marco and Dave. Both of them respectfully are my musical mentors. Somewhere between my musical dads and my brothers. This special friendship that we have, and always have had means the world to me. Without them I would probably be working in the music business rather than being creative with my music. At the age of twenty two, it just fell into my lap and they put me in the drivers seat. I worked tirelessly to learn all the music and not let Dave down. Then I got the Marco (Benevento) gig, and I'm just so grateful every day for where it's taken me and for the people and the journey and the ride. It's a beautiful life.
— —
— — — —
? © Steph Port
:: Stream Karina Rykman ::
---