Cohesive and attention-grabbing, Red Hearse's self-titled debut is a record about every facet of love – the euphoric highs, the devastating lows, and all the unruly feelings in-between.
•• •• •• ••
A few short months ago, Bleachers frontman Jack Antonoff announced the formation of a new side project with two hypnotic, heady singles. Red Hearse is made up of an all-star line-up from divergent ends of the genre spectrum, and the trio blends together seamlessly. Antonoff teamed up with singer-songwriter Sam Dew and Sounwave to create a sound unlike anything you've heard before. Inspired by each of their hometowns, Red Hearse's self-titled debut is a cinematic and soulful synth-pop extravaganza that proves the unbridled potential of collaborative spirit. As Antonoff described in an Instagram post, "sometimes 1 + 1 equals zero. sometimes it equals infinity. that's when being with other people makes you a superhero. when you know it's endless and possible."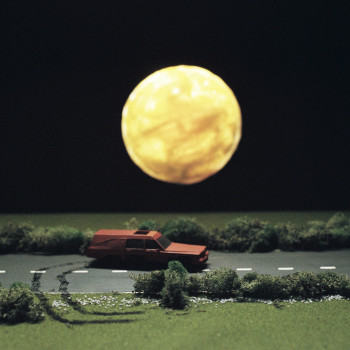 Between rich synthesized melodies and effortless harmonies, you can hear each of the artists pay tribute to their origin stories. There's a Chicago-style soulfulness to Dew's vocals. Antonoff has always spoken of the yearning ambition that sprouted during his New Jersey childhood, as he gazed across the river at the greatest city in the world. Sounwave's Compton roots bloom in the album's dark moments, shattering the glossy sheen of Antonoff's trademark sound.
The band spoke to Entertainment Weekly about the inspiration behind the record, and how three vastly different artists could come together to create such a cohesive sound. "It's a whole new sound that's intriguing and inspiring each other's thoughts," Sounwave said. "The fact that [there are] a few moments that are extremely beautiful and pretty, I'm the guy who comes in and makes it more dangerous. That's my signature. There are moments in some songs that feel like a big, beautiful flower and I want to pick petals off that flower."
---
Red Hearse enters that gritty soundscape on stand-out tracks, "Violence" and "Born to Bleed." "Violence" is choppy and brooding, yet could easily get even the most skeptical fans out on the dancefloor. A little less challenging, "Born to Bleed" will be an instant favorite. It's defiant and dramatic, able to balance misplaced optimism with justified indifference. "You can cut me, doesn't matter / All the better, I was born to bleed."
Red Hearse is an album filled with contrast – in tempo, style, and story. But the highlights are when the songs live in the space between joyous and downtrodden. "You Make It Easy" is so infectious that you let the rhythm wash over you before you register the emotional range: "I'm falling back apart 'cause of you like I tend to do."
---
Though no two songs sound the same, the record is bound together by emotive threads. Singles like "Half Love" and "Everybody Wants You" showcase a despondent longing, complete with layers of heavenly choirs and heart-on-your-sleeve lyrics. Dew croons through the heartache of unrequited love, resigned to feel there's no use in the chase: "There's a line around the block to get inside your head." 
---
Cohesive and brief, Red Hearse is anything but stagnant. It may only be eight tracks, but it was designed to capture your attention from the first note. This is a record about every facet of love – the euphoric highs, the devastating lows, and all the unruly feelings in between.
— —
— — — —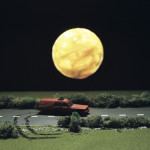 ? © 2019
Red Hearse
an album by Red Hearse
---