A rush of buoyant indie pop full of light and possibility, "Go Out" finds KYTES soaring, high on life as they revel in the good times.
Stream: "Go Out" – KYTES
---
Munich's KYTES are having a great start to 2020.
The German indie pop quartet recently sold out their European tour, their recent single reached the number 1 position on Hype Machine's tastemakers chart, and they recently eclipsed the 'twenty million streams' mark on digital platforms. With a new album set to release this February, the band couldn't ask for a better beginning of the year.
There's an electricity surrounding KYTES right now – a feeling that extends from their music, to their online presence, and back again. It's this same energy that permeates the band's new single "Go Out," the latest off their upcoming sophomore album good luck (out February 28 via Frisbee Records). A rush of buoyant indie pop full of light and possibility, "Go Out" finds KYTES soaring, high on life as they revel in the good times.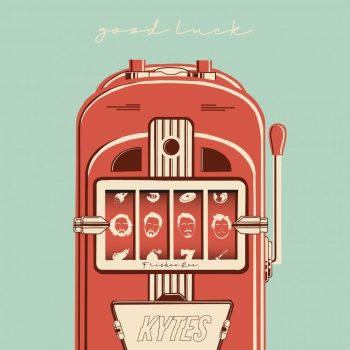 your eyes on fire
i listen to every single word they say
those eyes like mine
i'm staring right at 'em
like a warm embrace
it's obvious
you're on your feet but can't find the floor
it's obvious the time the feel before
Atwood Magazine is proud to be premiering "Go Out," KYTES' charge to seize the day and make the most of every moment. The four-piece of Michael Spieler, Timothy Lush, Kerim Öke and Thomas Sedlacek, KYTES first landed on the scene with 2015's EP On the Run, shortly followed by the band's 2016 debut album Heads and Tales. With lush, airy indie pop songs marked by cheery guitar licks and bouncy melodic patterns, KYTES usher in a wave of fun with every song.
Their latest track mixes nostalgia for the past with a longing to be morning present, in-the-moment, and in control: "'Go Out' is a song that throws us right back to our teenage days," the band tell Atwood Magazine. "Life was way easier. After school we'd just ring on each others doorbells and hang out. No smartphones needed. No group chats, no voice memos or video chats. If we couldn't just go out, we called on this thing called the landline telephone. Some of you may still know it. So we feel 'Go Out' is a throwback song, lots of nostalgia, good memories… and it's definitely gonna be a banger live."
let's go out and play
ring the bells and the landlines
so there's no way out out out
let's go out and chase everything
we are missing out out and about
we go out
lets go out Lets go out
From a technical standpoint, KYTES' music is highly reminiscent of indie pop bands like Phoenix, Smallpools, and The Royal Concept; indeed, one listen to good luck puts us right back into the folds of 2011-2015, where these groups and more like them seemed to dominate indie radio and tour circuits. KYTES' latest offerings signify a refreshing continuity of this style and sound, reminding us that the feel-good "indie pop" sound is alive and well in 2020.
"Go Out" joins KYTES' previous 2019 singles "Alright" and "Want You Back" in showcasing the kind of music fans can expect off good luck. With the album out at the end of February and a European tour to keep them busy over the next few months, KYTES' future looks to be as bright as their music. Stream "Go Out" exclusively on Atwood Magazine, and stay tuned for more from KYTES as they take light up the coming year.
Stream: "Go Out" – KYTES
— — — —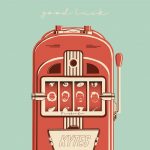 ? © Marc Heinemann
:: Stream KYTES ::
:: KYTES TOUR 2020 ::
JAN 18 | NURNBERG Korn's (tix: https://tinyurl.com/u2k7fby)
FEB 15 | DARMSTADT Kammerspiele (tix: https://tinyurl.com/u3edj7o)
FEB 28 | MUNICH MS Utting (SOLD OUT)
FEB 28 | MUNICH Muffathalle (tix: https://tinyurl.com/y4qlg3fg)
FEB 28 | MUNICH Milla (SOLD OUT)
MAR 05 | LONDON The Fiddler (tix: https://tinyurl.com/yxt3t7hg)
MAR 12 | VIENNA Arena (tix: https://tinyurl.com/y4as8zt4)
MAR 14 | ZURICH Dynamo Werk 21 (tix: https://tinyurl.com/yxtqakjt)
MAR 17 | WIESBADEN Schlachthof (tix: https://tinyurl.com/yysp563y)
MAR 18 | COLOGNE Luxor (tix: https://tinyurl.com/y5qcs63l)
MAR 19 | BERLIN Lido (tix: https://tinyurl.com/rh6nh5n)
MAR 20 | HAMBURG Knust (tix: https://tinyurl.com/yydqb5pk)
MAR 21 | LEIPZIG UT Connewitz (tix: https://tinyurl.com/y4j3fqfj)
---