It's been a busy year for Flying Lotus: The multitalented producer, DJ, and rapper made his directorial debut with the horror film Kuso, and he also composed the soundtrack to the anime short film Blade Runner Black Out 2022, the prequel to Blade Runner 2049. Flying Lotus also recently directed and scored the short film Skinflick, and released the track "Post Requisite" from Kuso. Aside from his film-related output, Flying Lotus (a.k.a. FlyLo) has also been traveling across North America on his 3D Live Tour.
Watch: "Post Requisite" – Flying Lotus
[youtube https://www.youtube.com/watch?v=2XY0EHSXyk0]
---
The tour is a collaboration between Flying Lotus and 3D Live, a research and development company focused on live immersive entertainment and technology such as stereoscopic 3D and virtual reality. In an interview with Pigeons & Planes, Flying Lotus explained how the idea for the 3D tour came about. FlyLo described how 3D Live invited him to check out their work, saying "It showed me how immersive this experience could be, and they wanted someone they could get behind. They wanted a new show to build with someone."
After the hugely successful debut of the 3D show at FYF Festival in Los Angeles in July, Flying Lotus decided to bring the groundbreaking experience on tour, stating "It's pretty thrilling and I can see in the crowd faces of wonderment. That's what I've been striving to do with my show. I want there to be some magic in this experience."
It's obvious that Flying Lotus has always emphasized the interplay between music and visuals. Everything from his music videos to his album art complement the music perfectly. Of the 3D tour, he described each night as a "jam session between himself and the visual crew." Given the level of technical preparation required for each show, it would be all too easy to assume that Flying Lotus and the 3D Live crew would stick to predetermined songs and cues, but Flying Lotus clarified that he intended to make every show a different experience, and that he would be playing a lot of new material during the shows.
In November, Flying Lotus brought his 3D show to Brooklyn, playing two sold out nights at Brooklyn Steel, the newest large-capacity music venue in the borough. 3D glasses were given out to everyone in the audience, which had to be worn throughout the set to fully experience the show. In doing so, Flying Lotus and 3D Live created a show that could only be fully absorbed sans distractions. In the interview, FlyLo explained "There's no way you can enjoy the experience with your phone or holding your phone up. You have to watch and experience it with your eyes and be present in the moment."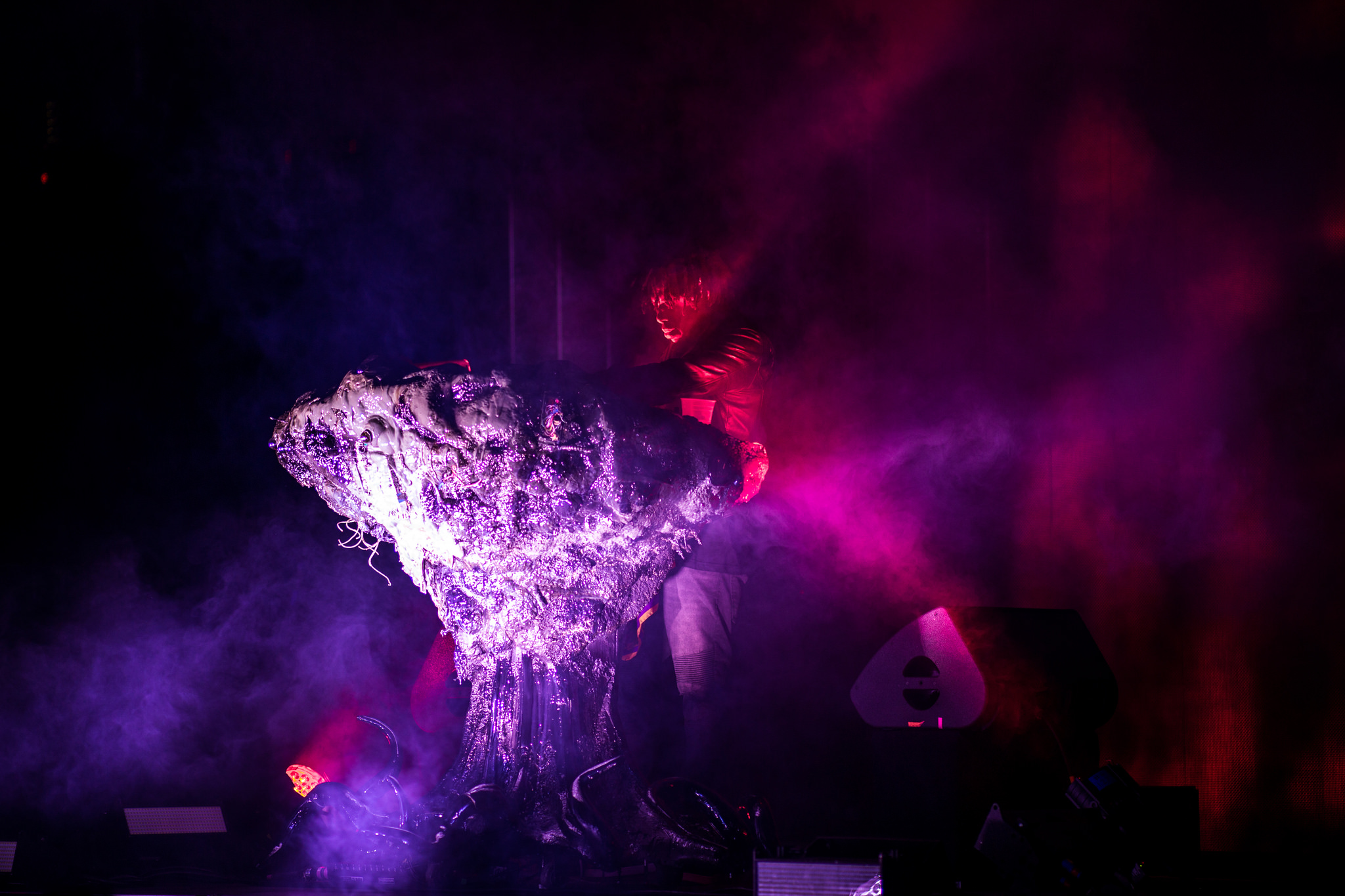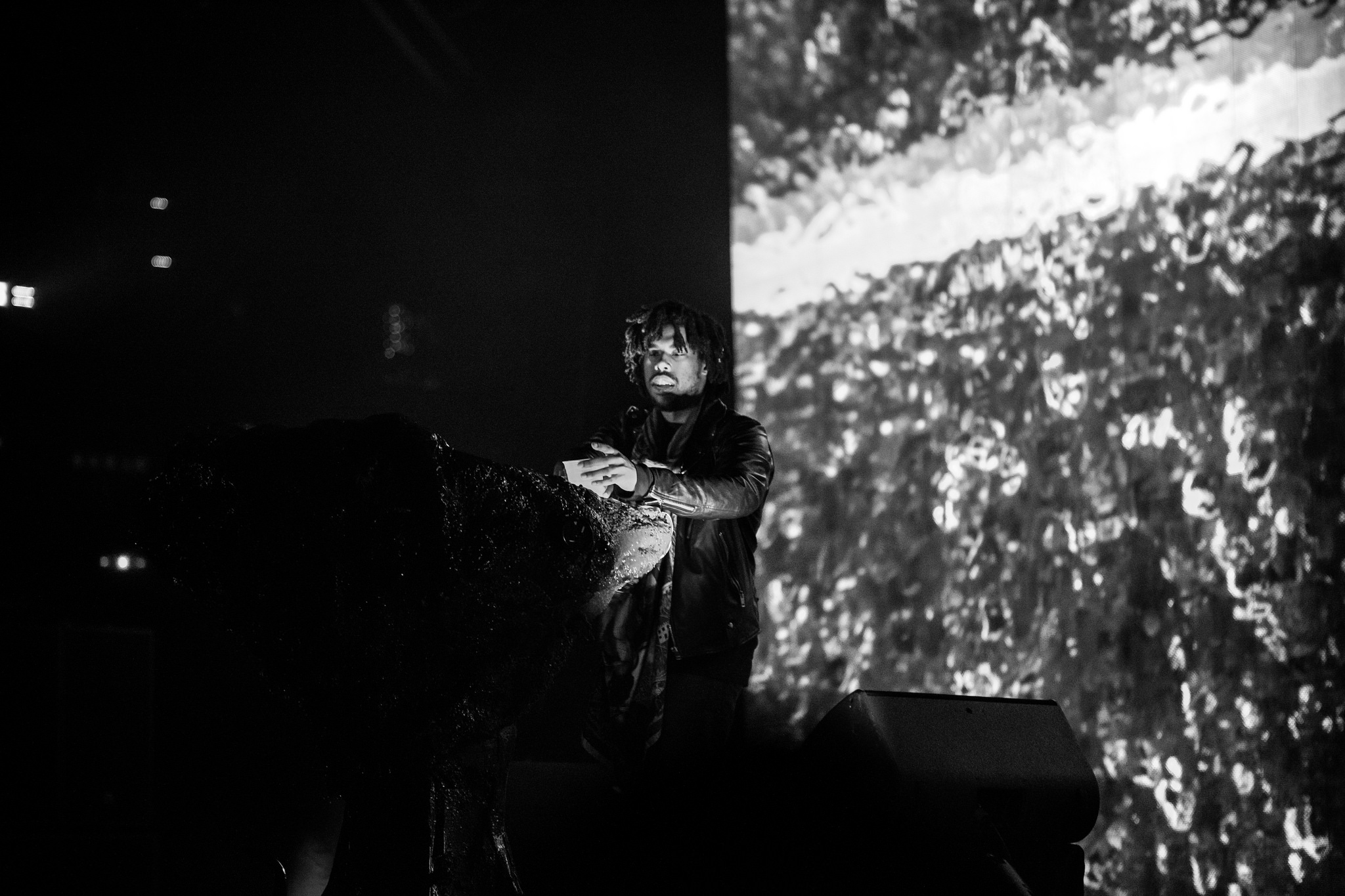 Over the course of an hour, Flying Lotus and the visual crew created an enthralling show unlike any other concert I had previously experienced. Flying Lotus performed from behind a strange, alien-like podium, and at times he looked like a mad scientist cooking up crazy experiments. The bone-shuddering beats, trippy visuals, and smoke effects combined to form a show that was a total assault on the senses. For most of the set, people were too engrossed to even hold up their phones, or dance along to the music.
Like most of Flying Lotus' previous visuals, the 3D graphics displayed on a big screen onstage were colorful and psychedelic, enhancing the music and creating a mesmerizing experience that is difficult to accurately describe. The 3D visuals both extended out above the crowd, and into the screen. At times, it felt like being caught in a video game, or hurtling through outer space in a scene from 2001: A Space Odyssey.
No two moments during the set were the same, with visuals ranging from jellyfish tentacles and crawling beetles, to flowing liquid and animatronic faces. Aside from entertaining the crowd with mind-bending visuals, FlyLo also played crowd favorites such as "Zodiac Shit" and Thundercat's "Friend Zone," and even teased the audience with a snippet of his collaboration with Anderson .Paak.
Watch: "Zodiac Shit" – Flying Lotus
[youtube https://www.youtube.com/watch?v=0ScYz9sNaQk]
---
The show was worlds away from traditional 3D movies in which the 3D technology often feels like an unnecessary gimmick that ends up detracting from the overall movie-going experience. At FlyLo's 3D show, the visuals brought the soundscape of his music to life, providing a glimpse into the experimental creative process behind his music. It will be interesting to see where Flying Lotus decides to go from here, and what he decides to accomplish with his next tour. If you get the chance to catch him on his 3D Live tour, don't hesitate.
— — — —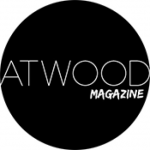 ---