Trouble will always find us, eventually. We don't know how and we don't know when, but life has that vile way of sneaking up on us from behind and catching us by surprise. Gleaming with a driving passion, Jeremy Bass' new single "Trees for the Forest" is a dynamic breakup song encouraging us to know ourselves – our strengths and weaknesses, limits and potential – and embrace all that we've got.
Well I think there's a storm a~coming
I can feel it from miles away
Darkness descending
All daylight ending
And nothing can stand in its way
"Trees for the Forest" – Jeremy Bass
---
Atwood Magazine is proud to be premiering "Trees for the Forest," the latest single off Jeremy Bass' upcoming album The Greatest Fire (out 1/19/2018 via Jungle Strut Music). The Brooklyn-based singer/songwriter bursts out of the gate with clever poetry, witty imagery, and engaging guitar work as he invites us into a conflicted world of crushed feelings, uncertain futures, darkness and light. Born out of a breakup, "Trees for the Forest" evokes the somber sadness of losing love, while taking stock of all the good in the world – the positive aspects of all our lives. No matter how low you feel, there's always a reason to look up.
I should have predicted this moment
I should have seen what lay ahead
While you were two timing
By love I was blinded
And left here alone in our bed
"About a year ago, three or four different friends of mine were going through breakups. At the time, it felt like everyone in the world was in a damaged or toxic relationship they were trying to free themselves from," recalls Bass. "One friend found out, via text messages and email on his girlfriend's phone, that she'd been cheating on him for months with another guy. He was crushed, angry, confused — it was the first time in his life anything like this had happened to him.
"I wrote this song out of the experience of trying to put myself in his shoes, the anger I would have felt, the need to find some point of clarity about why it had happened. So it's a breakup song, a song about cheating, but the chorus — and the message, really — is about finding strength within yourself. You're the tree, you've got your own roots, your own strength — you don't need to be the forest. People these days put so much emphasis on keeping their options open, on not committing, that they miss the beauty of that one being for the fact of trying to embrace everything else. And you don't really need those people anyway. So it's a play on that catchphrase, from the other way around: not being able to see the tree for the forest."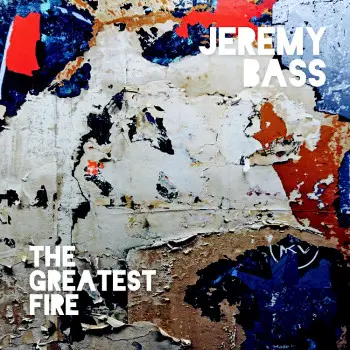 You know those people who say that they love you
When you're lost they will leave in a day
They dance around you like wind on the mountains
And you're just a tree in their sway
But you know those people who never get lost
Never learn how to find their own way
They're left alone at the top of the mountain
Trees for the forest that sways
Trees for the forest that sways
Following two EP releases in 2015, The Greatest Fire finds Jeremy Bass propelling himself forward both musically and lyrically, blending folk and rock, traditional and newer influences together to craft a many-layered identity that is all his own. His new single is simultaneusly personal and universal, a multi-faceted roadtrip through evocative melodies and colorful metaphors that stick their landing every time.
So now you come begging forgiveness
You've hoped and you've wept and you've prayed
But I've got to defend
Myself from the end
Of what I never wanted to fade
So yes there's a storm a~coming
There's really not much more to say
What you're asking for
I'll answer no more
So you'd better just go on your way
If you're feeling down and out – like the world has cheated you, wronged you, taken away what was rightfully yours – take a page out of Jeremy Bass' leaflet: Recognize your value and values, embrace what you've got and who you are, and don't let the forest blind you from the trees.
— — — —
photo © Skyler Smith​

:: Listen to Jeremy Bass ::