Lava La Rue's "Magpie" is instantly bewitching in supple, lo-fi synth tones and a heady mood.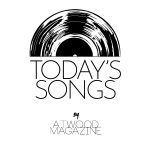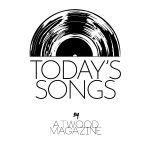 Stream: "Magpie" – Lava La Rue
---
Lava La Rue is a 22-year old artist from West London who, with cool, star-like composure and a punk ethos, takes us to the rhythm of a new age. In her latest EP Butter-Fly's opener "Magpie," a track that pays psychedelic tribute to the past and a busy offering to the future, La Rue spins a body of neo-soul sounds and textures that push forward with sonic dominance.
Why can't you just sit right next to me?
Break it down, then take my misery
Hand in hand, we'll soon see victory
And actions speak louder than those apologies
One for sorrow, and two for joy
We got three for a girl that my heart avoids
And four times that more time my opps rejoice
But I keep pure, don't rewind with carbon boys
Dazed and lovely, "Magpie" goes from a four-note, jazzy synth loop to free-flow rap, RnB cuts, and trap drum patterns. La Rue's gorgeous voice swoops up and down soulfully. In the music video, far-flung sonic influences are encapsulated in "London's subcultural history timeline… Showing many elements of how British Caribbean sound system culture, UK black punk, Notting Hill carnival, 2000's Grime & more, would become the blueprint of the contemporary music scene we know today."
La Rue asks us to "Pay close attention as each small detail represents moments of both the rise & sometimes the decline of these movements" in the video, and we do. In the split-second glimpse of a speaker with the name "JAH" written across the top, a nod to the legendary UK sound system operator Jah Shaka. In the various cars of the Tube that La Rue wanders off into throughout the video. There, she encounters, among various characters and items, protest signs and businessmen. "CAPITALISM ISN'T WORKING," one reads.
Watch: "Magpie" – Lava La Rue
---
By kicking off with "Why can't you just sit right next to me?" and fading out on a group of misfits doing just that, clustered in a section of the Tube, La Rue visually transforms what is at first glance romantic pining into social critique. Which is to say that just as "Magpie" is a dedication to (and yearning for) the communal spirit of the British Caribbean sound system scene, where music blasts and festivities are shared, it is also an exposé of capitalism's alienating forces.
"And too many men can't stand / to see you hold hands with a bad gal like me," La Rue half-sings in "Magpie," about the social realities of contemporary queer love. Where some of the Butter-Fly EP deals with the personal intimacies of love more single-mindedly, "Magpie" is a tour de force: it insists on the political in the personal; it is sprinkled with symbols and references, from Jah Shaka (in the video) to cult classic Babylon (in the lyrics), that demand a keener eye.
Ah, we just sip our tea
Avoid toxic energy
This is where our people be
From the ten to the East
From our uncles to our niece
If you with me, hear the beat
London city set me free
Lava La Rue is similarly unflagging in her devotion to an experimental and inclusive space in her other artistic endeavors, such as her work as a founding member of the music collective NiNE8, or her Summer of Love 2.0 Zine, which celebrates the fluidity of love. After all, Lava La Rue is all DIY, all visionary. Something new is always coming. With a solid catalogue of experimental RnB, Lava La Rue finds a more melodic space in "Magpie," as well as in most of Butter-Fly. It's hypnotic and dreamy, and it sounds like falling in love. It joyfully showcases the range of a budding young artist who is not done expanding just yet.
— —
Stream: "Magpie" – Lava La Rue
— — — —
? © Jack Cullis
:: Today's Song(s) ::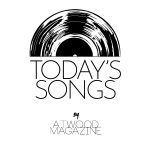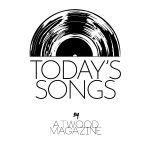 ---
:: Stream Lava La Rue ::