Japanese Breakfast is back like never before with "Be Sweet," their classic cosmic sincerity united with a newfound joy in this latest addition to Zauner's ever-expansive, ever-creative catalogue.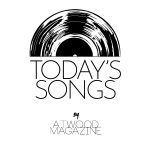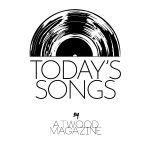 Listen: "Be Sweet" – Japanese Breakfast
---
Japanese Breakfast returns to grace us once again with music from outer space. The first single off their upcoming album, "Be Sweet" is an upbeat endeavour that is unlike any of its predecessors; uniting the classic Japanese Breakfast cosmic sincerity with a newfound strive for joy. "Be Sweet" kicks off the Jubilee album era, which is slated for June 4th via Dead Oceans. The single premiered on March 2nd along with its music video, an entirely apt and fun extraterrestrial X-Files-eqsue mystery, directed by and starring JBrekkie's Michelle Zauner herself, alongside Mannequin Pussy's Marisa Dabice.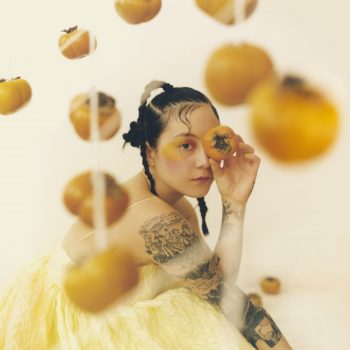 Since Japanese Breakfast's second album, 2017-release Soft Sounds from Another Planet (undoubtedly one of the most significant indie albums of it's time,) where she navigates and explores the vast internal universes of grief and the personal through illustrious otherworldly sounds and ambiance, Zauner is back to make 2021 her own. In addition to the anticipated release of her third Japanese Breakfast album, Zauner's memoir, Crying In H Mart, will be out on April 20th; in a profoundly heart-wrenching exploration of her intertwined relationships with her Korean heritage, grief, identity, and her mother's death, (an expansion of her 2018 piece for the New Yorker).
"After spending the last five years writing about grief, I wanted our follow-up to be about joy. For me, a third record should feel bombastic and so I wanted to pull out all the stops for this one." Jubilee's album art is a pastel yellow, bright amber, and gold celebration. With a lead single as fierce and sweet as the persimmons that dangle like ornaments around Zauner on the album's cover.
She also shares that Jubilee is "a record about fighting to feel. I wanted to re-experience the pure, unadulterated joy of creation…The songs are about recalling the optimism of youth and applying it to adulthood. They're about making difficult choices, fighting ignominious impulses and honoring commitments, confronting the constant struggle we have with ourselves to be better people." And ultimately, that's what it's all about – a jubilee is the celebration of joy and hope in the passage of time; a confluence of present and future optimism and honour of the past's endeavours.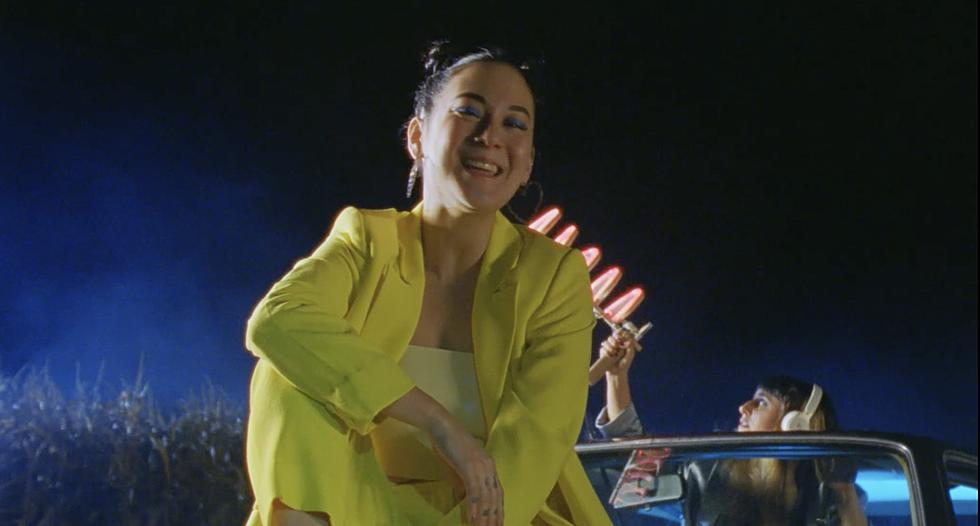 "Be Sweet" keeps you on your toes and is no doubt JBrekkie's most danceable track yet. The song kicks off with mystery; boasting drums, half-subtle bass confidently tiptoeing forward, and an overarching synth creeping in. Zauner comes in, alternating between lines climbing higher and circling, singing among descending arpeggiating synths and on-and-off subsiding poppy guitar strums for the verses; building suspense until they lead into the irresistible, colourful choruses. Where the synths move into a bright '80s pop/2000s Kylie Minogue vibe, Zauner declares, "Be sweet to me baby/I wanna believe in you/I wanna believe!"
"Be Sweet" closes with dancing circular synths and steady drum-set support, retaining and building on fascination and suspense to the very final unresolved chord. This song, although taking on a whole new angle for Japanese Breakfast, plays with her classic brilliant straddle between the real world and the cosmos. In the newest universes she is crafting, her never naïve fearlessness and brilliance converge with the embrace of newfound, bombastic optimism.
— —
Listen: "Be Sweet" – Japanese Breakfast
— —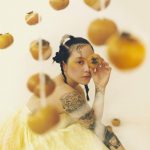 ? © Michelle Zauner
:: Today's Song(s) ::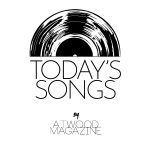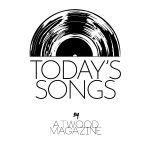 :: Stream Japanese Breakfast ::