Having spent a record-breaking eighteen weeks at the top of the charts, it's only natural we ponder: How significant is Lil Nas X and "Old Town Road"?
"Old Town Road" – Lil Nas X feat. Billy Ray Cyrus
---
With the first few listens of "Old Town Road," back earlier in the year when the track was new and Lil Nas X unfamiliar, it could be questioned whether the song was intended to be serious or not. The lyrics are full of stereotypes: Horses, endless roads, cowboys, boots, things connoting country. Even the featuring of Billie Ray Cyrus in the remix, released 5 April, initially felt a little like a parody. Combined with this are the hiphop stereotypes: cars, Gucci, girls, Fendi, the obvious references to money and sex. There's a simplicity to the delivery and formation of words as though performed via improv or written in an unconcerned laid-back way.
I got the horses in the back
Horse tack is attached
Hat is matte black
Got the boots that's black to match
Ridin' on a horse, ha
You can whip your porche
I been in the valley
You ain't been up off that porch, now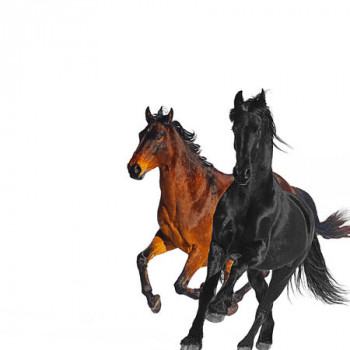 But with more unavoidable listens, the more we've become accustomed to it- the tune gliding through our everyday with an omnipresence, its personality shifting slightly with each new remix and cover. It's been a never-ending replay, Lil Nas X continuing to occupy his horse while people continue to jump on board for the ride. Part of the success is due to its transition, the song going through two stages each with heightened hype. The accompanying videos demonstrate this transition, the first being self-made in Lil Nas X's bedroom, a sequence of clips of the video game Red Dead Redemption 2. The one featuring Billy Ray Cyrus is a mini movie with time travelling, real horse riding, and an overall glossiness to the production. Lil Nas X, a black cowboy, comes into contact with an unwelcoming white family before being transported to the future where both black and white folks are embracive of the Western persona.
When "Old Town Road" was banned from the Billboard country chart in March for 'not being country' enough, discussions were opened up about the meaning of genres- what defines them, what's the relevancy of them- and issues of race within country music. The genre of late feels very much a thing, perceptions shifting and its traditions breaking away to new approaches. It initially felt like Lil Nas X was at the forefront of this, intentionally pairing rap and the cliche imagery to subvert the norms. It didn't necessarily come across as a genuine 'country' song, although many of the components fit within the genre, but it felt relevant. The incorporation of Billie Ray Cyrus in the remix, partly accomplished through a social media plea where Lil Nas X encouraged people to make Cyrus get involved, gave the track additional attention by emphasising the country element.
---
However, country music has never been ingrained in Lil Nas X. The concept of "Old Town Road" came after he purchased a sample by YoungKio of Nine Inch Nails' 2008 instrumental "34 Ghosts IV", using that as a base and forming a narrative from what the sound conjured up. The sample, purchased online for $30 adds another layer to the song's phenomena. Both Lil Nas X and YoungKio were undiscovered dabblers in music, producing things in their bedrooms while using the internet as a launchpad.
To put it simply, "Old Town Road" is a result of hype and modern methods of creating. Its recognition comes from self-promotion via social media (speaking about the origins of the song to Rolling Stone magazine in May, he explained: "I gotta make it short, I gotta make it catchy, I gotta have quotable lines that people want to use as captions") and playing to the controversies triggered by outdated mindsets. It's been the number 1 song on the Billboard Hot 100 chart for 18 weeks (breaking the world record at 17) and so with this comes more talk. There are countless articles making light of it, articles like this one repeating the same facts. To try and understand its hype can be interesting but do we really need to? Is the song worth thoughtful examination or is it just a type of fad better to be looked upon in the future when people are like 'hey do you remember this song?'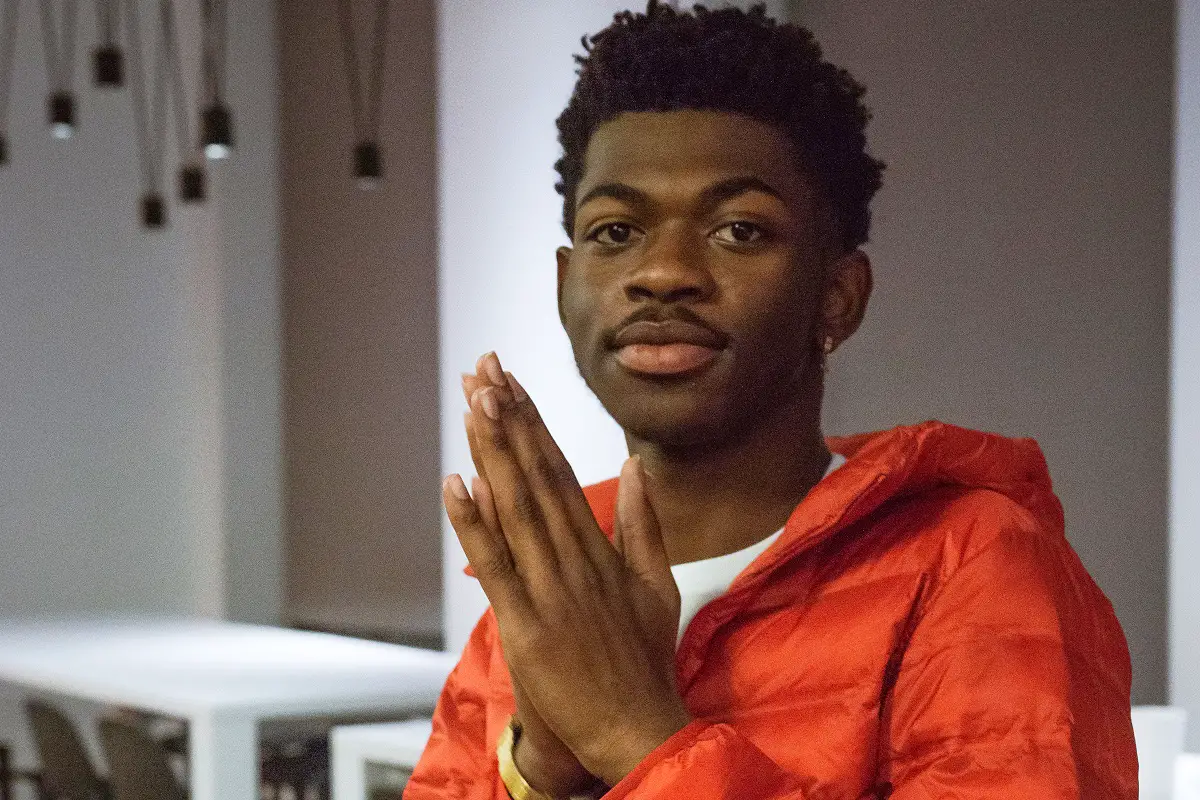 Some people like to listen to music and take note of the lyrics, allowing the words to form the base of what it's about. In that case, an old town road seems metaphoric of a simpler time and staying true to yourself. Riding ''till I can't no more' is about following your instinct out from the unknown into a place that has history and familiarity- emphasised through the repeated lines 'can't nobody tell me nothin'/ You can't tell me nothin'' In the second verse, fame is found. The old town road, perhaps, being a path of predictability that comes when acquiring money.
Ridin' on a tractor
Lean all in my bladder
Cheated on my baby
You can go and ask her
My life is a movie
Bull ridin' and boobies
Cowboy hat from Gucci
Wrangler on my booty
In Billy Ray Cyrus' verse, the lines 'Got no stress, I've been through all that/ I'm like a Marlboro Man so I kick on back/ Wish I could roll on back to that old town road/ I wanna ride 'till I can't no more' imply a fast forward to the future when life has been lived and dreams maybe met. There's a sense of longing for that time of young transition, of following of instinct to become someone great. The cowboy becomes a clear way of representing life on the move while being romanticised and mythologised. 
But for a song of such wide popularity, lyrics are likely not thought about too deeply and this is why it works at instantly grabbing attention. Country imagery is easy to picture, simple hiphop easy to digest. Blend them together and you've got something fun or disruptive- or fun and disruptive in the case of fighting back against the Billboard ban.
Whether we should care or not is, like with all music, down to individual taste but Lil Nas X set out to make a meme-like song and he's achieved that. Him and YoungKio (and even Billy Ray Cyrus who's gained a new audience) are having a moment in the spotlight and maybe they'll go on to achieve additional hits, maybe they won't. Either way, "Old Town Road" is a product of an internet age and eighteen weeks at the top of the (streaming incorporated) chart is testament to this. What are your thoughts? Do you have thoughts? Maybe the song has become so ever-present that you don't even acknowledge it anymore. 
— —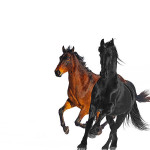 ? © Kevin Winter
:: Stream Lil Nas X ::
---