Adorned with fanciful electronic soundscapes and indie-pop melodies, Goth Babe's 'Mt. Hood' EP has cemented itself as one of 2019's greatest releases.
Stream: 'Mt. Hood' – Goth Babe
---
When one thinks about the image of the vagabond musician, stills of crooning singer-songwriters with dusty vocals might pop up in the mind. But alas, that is far from accurate. Instead, it's an explorer with an unabashed love for all that nature provides, and he goes by Griff Washburn, or more commonly known as the artist Goth Babe.
With the help of his solar-powered studio in his camper and his gorgeous dog Sadie, Washburn is able to encapsulate the very best of music and of the DIY scene, showing a true love for music in its purest form. That love is ever-present on his latest EP Mt. Hood, and each note hit and lyric sung captures that feeling with a sonic fervor like no other.
The EP opens with "The Kingdom," a track with a swirling electronic beat that carries a slight reverb tinge with its percussion rhythm that joins soon after. The first word sung in the song provides listeners with the perfect feeling: fearlessness. The repetition of "We are what we wanted to be" carries a boundless energy to the track that elicits a sense of total freedom, almost like a calling out from Washburn himself to have listeners untether themselves from a more material world and into one of new opportunities and sights.
The bustling soundscapes that are present only add to the spirit of it, allowing for a track that can easily get people moving and lost in their own self-made dreamscape. Towards the track's end, an onrush of instrumentation joins the alluring vocals of Washburn to make an already lively track into one pouring with vigor and life.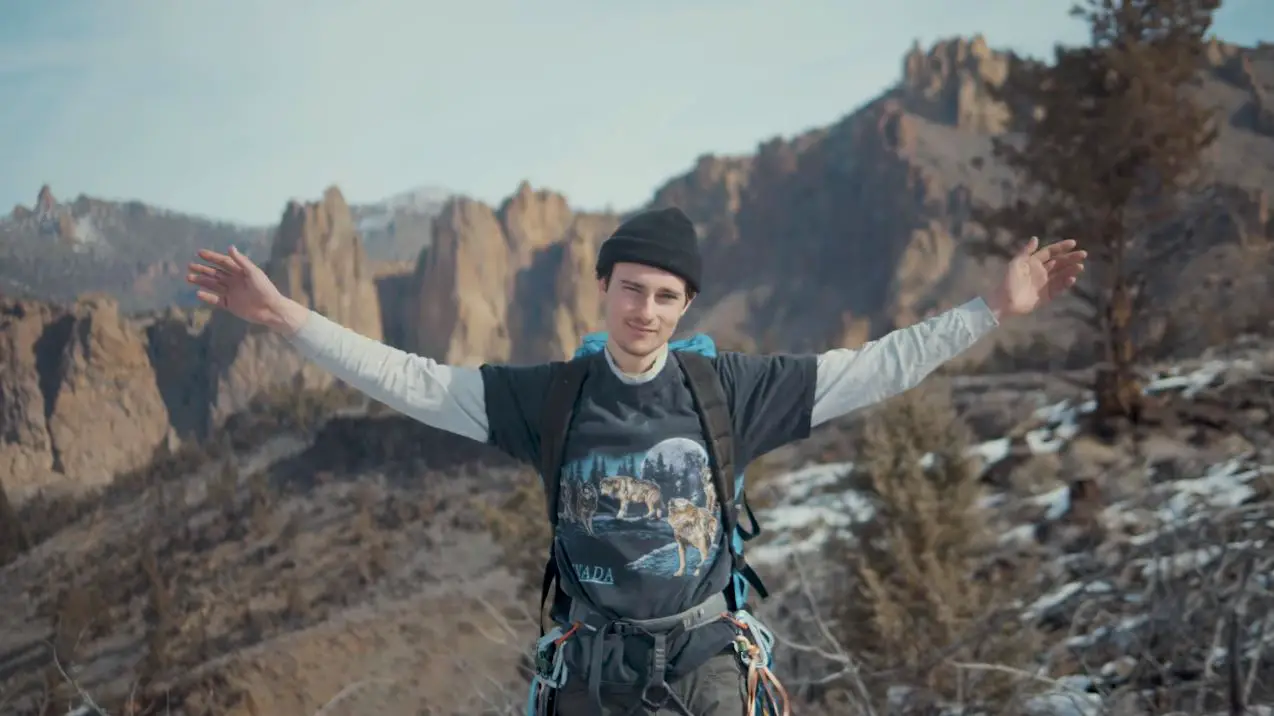 With "Underwater," Washburn dials it down a touch. Dripping in atmosphere and distorted electronics, this track acts as the cool-down period. And as the name might suggest, this tune has a seaside quality to it through its clever use of acoustic balladry that combines seamlessly into the electronic riffs. Floating along with the current, waves crashing down above you: it's a track that captures the feeling of weightless that being under the water brings.
When it comes to the vocals of the track, there is a slight echo going on compared to "The Kingdom." However, this is far from a bad thing, in fact, it serves to only heighten the overall experience of the track, giving it a dreamlike quality that is easy to get lost in. For the moments in life where one wishes to close their eyes and drift off into another world, "Underwater" serves as the perfect guide for it.
The EP then closes with "Imaginationcy," a larger than life dream-pop tune that swirls with synth-laced melodies, acoustic set pieces, and echoed rhythms that all coexist in perfect unison to form a celestial experience that takes listeners on an incomparable musical journey. And a journey is exactly what Washburn embarks on through the accompanying music video.
Watch "Imaginationcy" – Goth Babe
---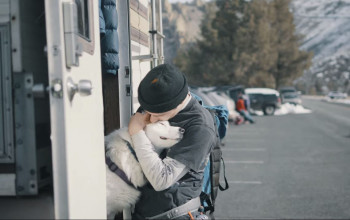 Viewers can see his expeditions of climbing mountains, snowboarding on lush trails, and surfing on stellar waves in the dimly lit evening. "Imaginationcy" is an anthem for adventure, a spirited and jovial song that gives listeners and viewers alike the chance to soar above the welkin and view the Earth through Washburn's own perspective.
The creation of music is almost cathartic it seems for Goth Babe, acting as a conduit for the stories he wishes to share with those willing and wanting to listen. These stories possess a sense of purity and honesty to them that is intoxicating, and Mt. Hood carries those feelings throughout the entirety of the EP. Washburn transitions into each new track with such grace that one would be hard-pressed not to have their jaws dropped. Goth Babe makes music for the soul, and the warmth that it provides is something not to be missed.
— —
? © 2019

Mt. Hood
an EP by Goth Babe
---