Recommended If You Like: Vampire Weekend, Crystal Fighters, White Denim
I've been awakened by not so subtle implications over you
There's no time like the present to put a little bounce in your step, and what better way to do that than through the beauty of song? Museyroom's "Day In/Day Out" is a warm, luscious daydream wrapped in turmoil, love and self-doubt. It's a vicious cocktail of emotions, but its vivacity promises to brighten any day.
Somebody come in here and save me
My body's way too small
I make believe it lately
And when my love it may seem faded
I can't believe we're here
I can't believe we made it
Under the cover I give it up again and
What was the meaning of telling what your friend was
Dreamin when she had another good look at him go
Listen: "Day In/Day Out" – Museyroom
---
Atwood Magazine is proud to be premiering "Day In/Day Out," the lead single off Museyroom's forthcoming sophomore album Sleight of Hand (out 11/10/2017 via Grind Select). The Brooklyn-based trio of Jack Donovan, Ben Cohen and Matt Coppola resemble a toned down version of White Denim – or perhaps a jacked up version of Vampire Weekend? Needless to say, these three know their melodies and scales: Following 2016's well-received debut album Pearly Whites, "Day In/Day Out" twists and turns with bubbling cascades of color and sound.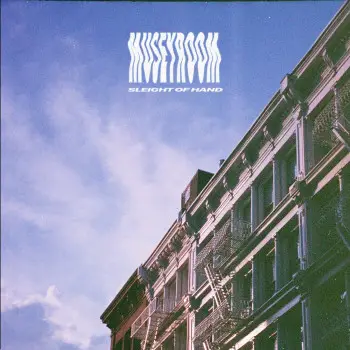 Too many times I look around me
And find there's nothing there
Nothing to make me happy
But when I look up at you smiling
It's not the words you say
That keep my eyes from crying
Maybe the reasons for
getting out of bed
Could never be found
with me looking in my head
For theories of what
someone never even said to me
Swirls of guitar-churned hues layer themselves atop one another as guitarist and singer Jack Donovan sings at a breakneck pace, exposing his soul with punctured poetic fury and indelible grace. He sings of self-doubt and love; of growing older and looking back, forward and in-between; or perseverance and self-confidence. Like Museyroom's music, "Day In/Day Out" is far from one-dimensional – and that's exactly what makes it such a fun and special journey.
Fine I'll take a look at the time
When I could barely produce
Better feelings couldn't block me out
Snow the bitter pavement you know
Empty ripples of youth
Looking down I never count it out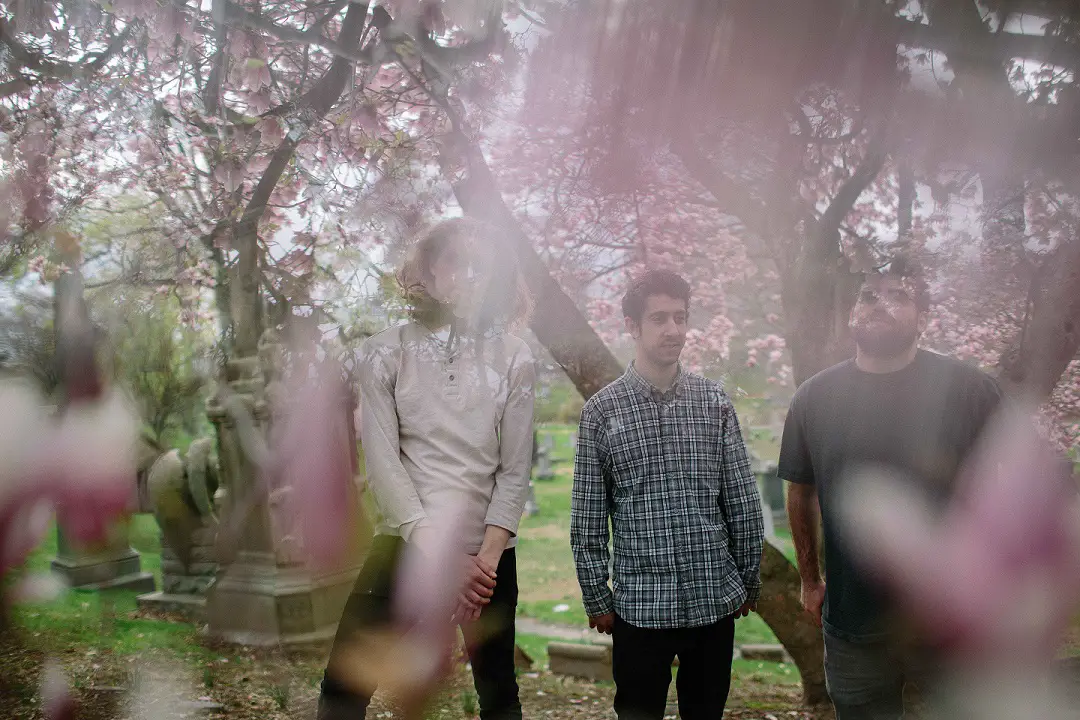 Lacking in a chorus but certainly not in thematic content or motifs, "Day In/Day Out" finds us riding rhythmic waves of personal expression. Its a faithful indication of what we can expect from Sleight of Hand, which has (according the band) a "diverse sonic palette — from gypsy-jazz-like guitar melodies to motown choruses to West African syncopation to Elliott Smith-style 90's pop swooning."
Moreover, Museyroom are well on their way to establishing themselves as a force to be reckoned: This brilliant single exposes their unique, colorful language that flirts with pop, rock, "experimental" and many more worlds. By defying definition, Museyroom allow their music to speak for itself – and it says so much, in such a short period of time.
"I've been awakened by not so subtle implications over you," muses Donovan in the Museyroom's final moments. Prepare yourselves for an adventure unlike any other with "Day In/Day Out," exclusively on Atwood Magazine!
— —
— — — —
photo © Carly Hoskins
:: Listen to Museyroom ::