Ladysse's new single "Heartbreak Hollywood" unveils the struggles and despair behind the opulence of Hollywood.
Stream: "Heartbreak Hollywood" – Ladysse
---
It is not uncommon to see headlines about celebrities losing their plot: they often become protagonist of scandals featuring drugs, anger issues, improper behaviors, the bottom line usually being that fame had been 'too much' and had ended up taking its toll on them.
This lesser known side of Hollywood, the struggles behind the apparent glamour and dazzle, is the protagonist of Ladysse's latest single "Heartbreak Hollywood," which serves as a peculiar breakup anthem with a city whose unkindness is disguised as rose gold cocktails and red carpets.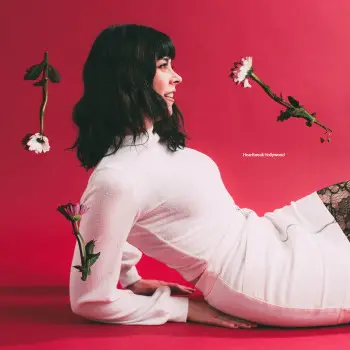 Atwood Magazine is proud to be premiering "Heartbreak Hollywood," Ladysse's first single of 2019. "'Heartbreak Hollywood' is 100% my favorite song I've been a part of to this day," says the Detroit-based multi-instrumentalist and singer/songwriter born Stephanie Lauren. "It's a mixture of some adult version "teen angst" and loads of sassy feelings towards and place and time in life where I watched a lot of friends struggle to get their 15 minutes of fame in an often times very unforgiving city. I think that's why it draws so many people in, the challenge, the mystery, the beauty. I guess it's funny to write a breakup type song to a place but I was lucky enough to have a team of people ready to take my weird idea and give it a heart pumping, guitar soloing, infectious layered makeover!  The struggles of the Hollywood hopefully can teach us a lot. We all have a dream that we would do anything to achieve. Sometimes you just need a good heartbreak to make yourself keep going."
Sometimes you just need a good heartbreak to make yourself keep going.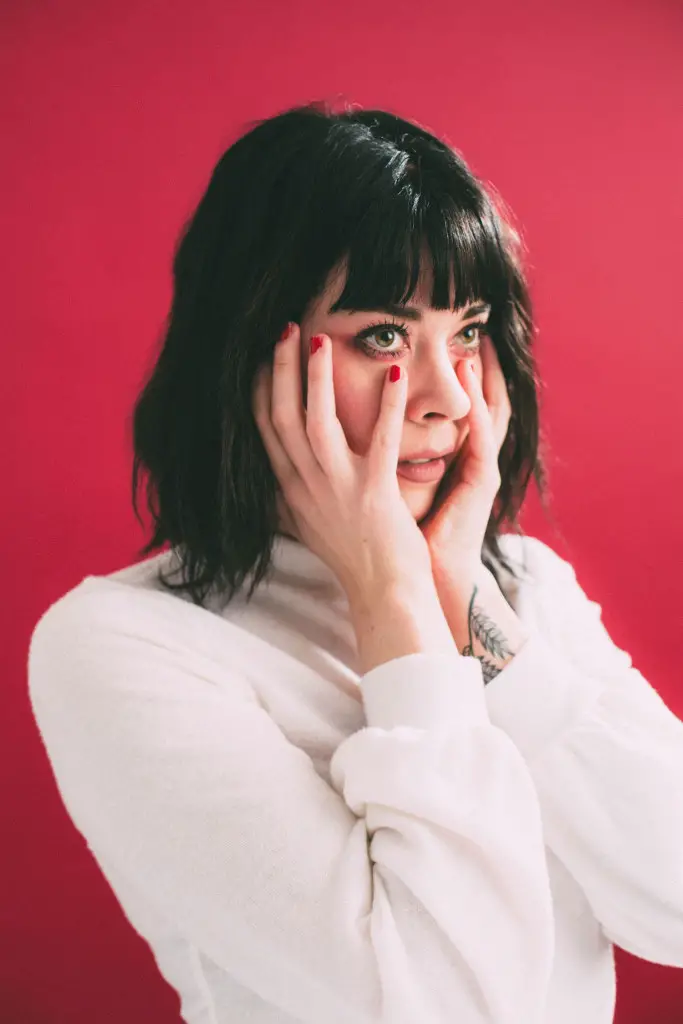 Plush seats, joyrides
Leather on their bodies
Cover hollow lives
Lipstick, shirt ties
Velvet coated secrets
Behind heavy eyes
From the very first verse, we are already transported into a world of sophisticated frivolity. Lyrically, the track appeals to the senses with a painstaking use of imagery reminiscent of Lana Del Rey's song writing: "I used very playful and descriptive words in Heartbreak Hollywood," says Lauren. "I try and paint a vivid picture of what comes to my mind. I wanted people to get a feel of the dim lit bars of perfect people enjoying fake conversations haha! It sounds so dreary but that's the point! Behind the glamour, show and beauty of the west coast dreamland is a lot of struggle, competition and crushed dreams. I wanted people to feel the darkness in this as well as the hope that no matter what your struggle is, you're not the only one."
Lauren's vocals sit in an envelope of subtle higher and lower layers that set them slightly apart from their human element, contributing to a machine-like sound, an aesthetic that mirrors the apparent yet fraudulent perfection of the Hollywood scene she portrays in the lyrics.
Heartbreak Hollywood
You're not treating them so well
In Paranoia, California
Will you ever break your spell
In Heartbreak Hollywood
Heartbreak Hollywood
As we hit the chorus, an instrumental lead starts mimicking the vocals, playing into the overall 80s low-fi sound the song embodies. Pulsating synths and a steady drumbeat intertwine with the occasional discordant sound effect to create an atmosphere that reflects Lauren's influences, such as The 1975, Lapsley and MO.
Instrumentally, we experience an unanticipated shift in the bridge, where the crowded production is followed by the simplicity of just the singer's soaring melodies and resonant piano. The lyrics also take a turn, blatant honesty replacing the light-hearted approach present up to this point:
Really into selling all of your soul
They only thing they can't afford
From its unconventional topic to its carefully crafted lyricism, Ladysse's latest single won't leave anyone feeling indifferent. Wrapped in lavish production, the artist's evident dexterity is showcased throughout the song, which demonstrates a fresh, effortless pop sound. Stream Ladysse's 'Heartbreak Hollywood', exclusively on Atwood Magazine!
Stream: "Heartbreak Hollywood" – Ladysse
— — — —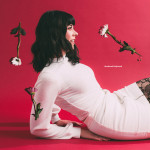 ? © Raymond Rivard
:: Stream Ladysse ::
---
:: Ladysse 2019 Tour ::
April 13th // Detroit, MI // Pop + Offworld Arcade
June 7th // Pontiac, MI // The Pike Room
June 22nd // Lansing, MI // Three Stacks Music Festival