Electronic music is a platform that removes all barriers from an individual's mind. You can literally create whatever you can imagine.
Kyle Fitzgibbons is on the cusp of change. Graduating college in May, he will soon enter an entirely different section of life – the "real world." Such a shift can inspire some serious reflection and creativity. Thus, under his electronic artist alias, Madnap, Fitzgibbons symbolically pays respect to the seasons of life, specifically the one he will soon depart, on his debut EP, SEASONS (independently released April 18, 2017).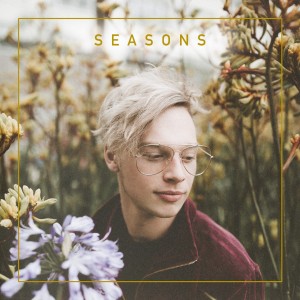 Opening bright and bubbly, Madnap goes on to explore melodic bass and hip hop throughout his project while staying true to his airy, original sound. Over the course of the four tracks, Madnap manages to elicit various, stirring sentiments – from elated, on "Lavender," to downright sexy, with "Nobody But You." The breadth of themes and musical variety is unexpectedly fluid – and a pleasant surprise from a single artist, especially one just finding his footing.
Creating an emotion out of thin air through notes that build, drop and cascade can result in lyrics falling off the radar or songs becoming overproduced. This is just one of the reasons smaller, dedicated producers are so well-loved – they're making electronic music because it's what they care about it, not because it's what sells, and Madnap is one clear example. His bright, delicate beats can stand up against his booming bass in a way that makes sense. It's not totally clear how it works, but it's clear that it does.
Aside from his solo work, Fitzgibbons is also the founder of Paper Crane Collective – a music team that started up in 2015 with Madnap and other upcoming artists and friends in his network such as hikeii, omniboi and DZZ. But lately, Fitzgibbons is placing most of his focus on his personal work, and it shows. SEASONS is daring and refreshing – something that can be enjoyed by fans of various genres outside of just electronic music. This versatility is sure to bode well for Madnap's trajectory, and you can trust we'll be following along.
Atwood Magazine caught up with Madnap about how SEASONS came to be, how his music has grown and where he's hoping to take his work in the future.
:: SEASONS – Madnap ::
A CONVERSATION WITH MADNAP
Atwood Magazine: First of all, congrats on your EP release! How does it feel to have it officially out?
Madnap: Thank you! I'm so excited it's finally out. I wrote most of the songs about six months ago in London and have been planning the release ever since. Feels great to be able to share it.
It definitely sounds like you've started to dabble in some melodic bass with "Nobody But You" and hip-hop on "Windows Down." Was that intentional or more organic?
Madnap: Totally organic! I didn't necessarily plan on those songs turning out how they did. The result just came from my natural instinct on what direction to take them in.
Following that, did you find it difficult to meld those different genres with your original style?
Madnap: I really didn't find it too difficult. For this EP I kind of just let my brain do what it wanted to do. This project is just a natural progression of my sound and thankfully I think the four tracks sound very cohesive. I had a lot of fun using elements of my previous music [and] style in new ways for these songs.
What was the process like behind creating the tracks we hear on SEASONS?
Madnap: For the most part, the tracks began with the chord progressions. I'll write the chords and from there I'll feel out what melodies, percussion and instrumentation fits them best. After finishing the beats the 3 featured vocalists wrote their part over it and I revised the tracks accordingly to fit the vocals.
Can you tell me a bit about the flow of the EP and how you put the tracks together as a cohesive work?
Madnap: That really just happened naturally. Initially I wasn't necessarily planning on including these songs together as an EP, but I noticed my sound was taking a certain direction that all of these tracks fit into. From there I planned out the tracklist and solidified the concept of the project.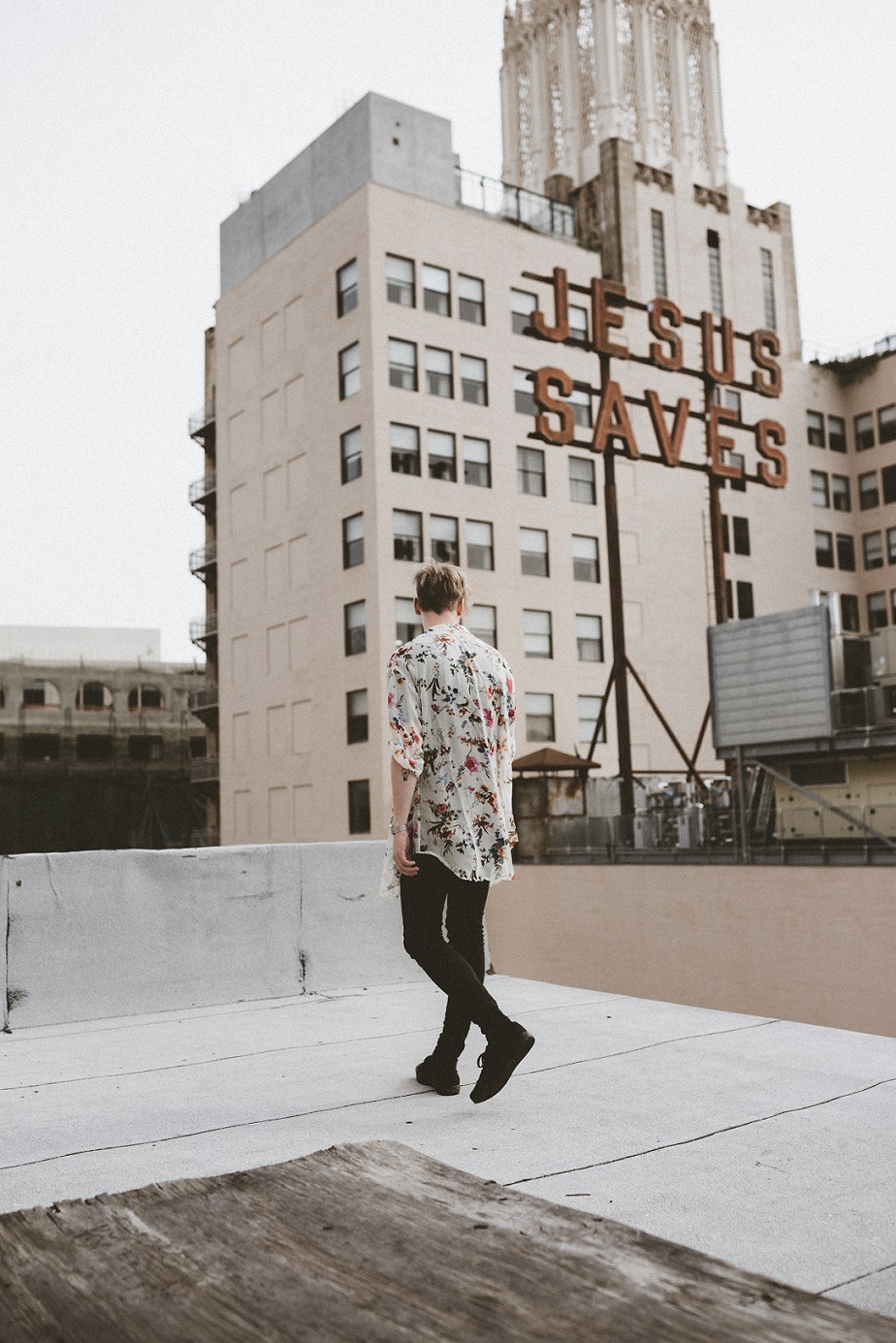 You released DIVE EP with Naisu and a short collection, Dreamscape, prior to SEASONS. How would you say your sound has progressed on this EP compared to those releases?
Madnap: I consider those releases stepping stones that have helped me to get to where I am now. I'm proud of them but they really don't reflect what I currently want to be as an artist. Since releasing my previous projects I'd say my sound has definitely matured and become something that is more natural to me and where I want to take my music in the future.
In that case, where would you say you want to take your music in the future, stylistically?
Madnap: I really want my future music to be a natural reflection of myself. I have so many different inspirations with so many different styles and I just try to combine my influences in a way that is unique to me, and creates something natural.
Your overall sound has a clear Japanese influence to it - where does that come from?
Madnap: I grew up playing tons of Japanese video games and watching anime. I would say the influence of Japanese culture is just naturally ingrained in me due to my exposure to video games and shows. However, this is not a sound that I am trying to reflect in my music. I believe I avoided it on SEASONS, but not completely since it is subconscious.
Totally get that - I think things we surround ourselves with in our childhood are naturally reflected in things we create, from music to art and even writing. I'd say SEASONS definitely incorporates those sounds in a way that's not overly saturated but still pays homage.
Madnap: Thank you!
The electronic scene is clearly flourishing and growing exponentially in a lot of ways - how do you feel about that? Have you felt any pressure to stand out and be different?
Madnap: I love it! Electronic music is a platform that removes all barriers from an individual's mind. You can literally create whatever you can imagine, I think it's probably the most fascinating thing that's ever existed. Especially in being grouped into the "SoundCloud artist" category I see a lot of people doing the same thing as each other. I definitely feel pressure to stand out and believe I have done so with the new project.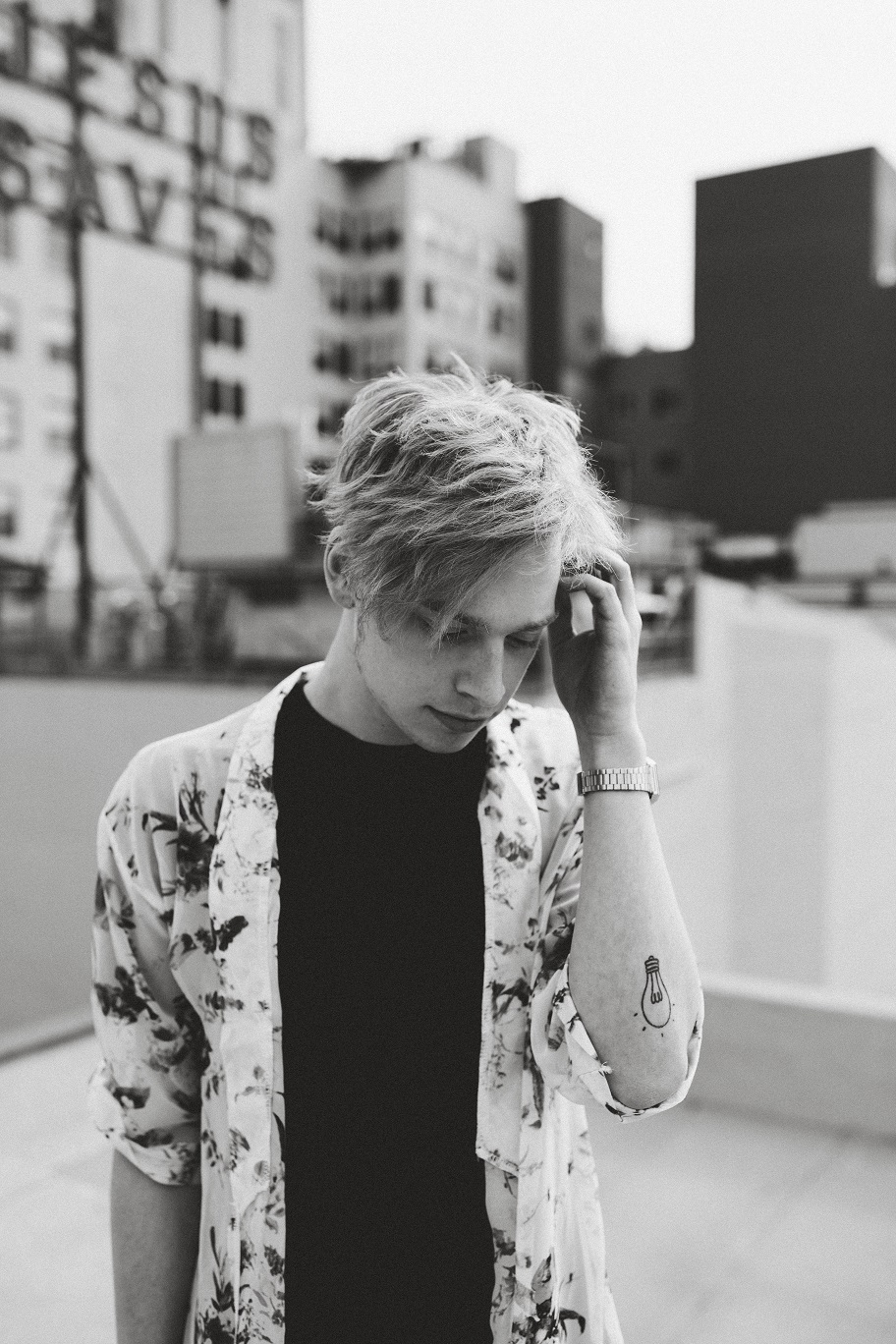 Who are some of your favorite artists outside of EDM?
Madnap: I listen to a lot of The 1975, Travis Scott, Frank Ocean, Charli XCX, noname, 6LACK and Lil Uzi Vert, to name a few.
Would you say those artists influence your work? If so, how?
Madnap: Absolutely! For example, I love Travis Scott's chord progressions – they're simple but always make his music sound so epic, which is something I definitely try to incorporate into my music. The 1975 as a whole is just a massive inspiration as far as where I want to take my overall sound, it's so beautiful and emotional but also poppy and catchy.
I know that you're the founder of Paper Crane Collective - is that still at the forefront for you or are you focusing more on your own music right now?
Madnap: Recently I have definitely been moving Madnap to where most of my attention goes. Luckily with Paper Crane, I work with a lot of great people and we're able to keep that project running smoothly while all pursuing our own individual music.
With SEASONS officially out, do you have plans to tour anytime soon?
Madnap: I would love to! I'm just not at the point as an artist where I can tour yet. I'm still completely independent with no management or booking agency. However I still play a fair amount of gigs. I've got one on April 29th in Orlando with Grimecraft and a couple lined up for this summer in LA that have yet to be announced.
That's awesome! How do you usually go about putting together your live sets?
Madnap: My sets are really just designed to be as fun as possible! I play sets that I would like to experience myself. I'll usually just make a playlist for each gig and DJ through it live based on what I feel is working. I like to make every set I play different since each gig has its own vibe.
Where do you hope to see Madnap go in the future?
Madnap: I would love to be touring and playing lots of shows by 2018. Playing shows are always some of the most fun and memorable nights to me. I love making music so I will continue to do that and take it as far as I can! As long as I'm doing cool things with cool people I'm happy.
— — — —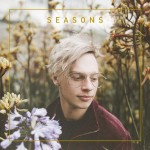 cover © 2017