Fade me away, I won't ever be the same.
Of all our baggage, it is perhaps the memories of people and places that have come and gone that weigh the heaviest on our shoulders. We carry them with us, in our hearts and minds, straight through to the very end. When we close our eyes, we see them. In quiet moments, we hear them. Such is the beauty and power of memory – and the beauty and power of Novo Amor's new song, "Carry You."
Torn down, full of aching
somehow, our youth would take the blame,
worn out, the way we let it stay.
Taught how to celebrate it,
all out, I'd replicate your pain,
climb down, if only for a taste.
Listen & Watch: "Carry You" – Novo Amor
[youtube=https://youtu.be/utj0BFuv1-Q?t=0s]
---
Atwood Magazine is excited to feature "Carry You," the lead single off Novo Amor's upcoming Bathing Beach EP (out May 26 via Believe Music). The solo project of Welsh multi-instrumentalist and producer Ali Lacey, Novo Amor balances delicate melodies with beautifully expansive, minimalist soundscapes. His 2014 debut EP Woodgate, NY introduced the subtle, quietly enchanting layers of guitar and lush, raw vocal that form the foundation of Novo Amor's stirring artistry. Recent singles "Anchor," "Alps" (with Ed Tullett) and an achingly sweet cover of Guns N' Roses' "Welcome to the Jungle" further exemplify the majesty of Novo Amor, but it is on his latest single, "Carry You," that Lacey truly makes his mark.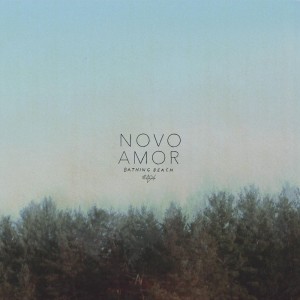 "Carry You" is an intense outpouring of emotion, a hauntingly intimate and vulnerable song rooted in heartache and heartfelt sentimentality. The echoing guitar strings that open the track send an early shiver down the spine, and the orchestral accompaniment that soon joins the guitar only adds to that exquisite, fragile allure. Lacey sings in falsetto; his voice is soft, yet it overflows with feeling. "Torn down, full of aching, somehow, our youth would take the blame," he laments. Vague as they are, his words paint a picture of a place he cannot return to – a past he cannot get back.
In a recent Facebook post, Novo Amor described "Carry You" as "an expression of nostalgia. The first piece from Bathing Beach, a place far from me now." When asked for a fuller explanation of that nostalgia, Lacey provided insight into the song's personal significance:
"I guess the full sentence there is that the song is an expression of nostalgia, a wistful nod to a certain period of time. The song is about a place I went 5 years ago, but written more in hindsight, if that makes sense. Lyrically and musically I wanted it to conjure a sense of nostalgia, almost romantic, with the strings and lines such as the closing of the chorus "I will carry you, always." The repetition of the line "fade me away, I won't ever be the same" is almost meant as an exclamation, hence the repetition. Literally put, it is my expression of a certain period of time."
"Carry You" celebrates and mourns that period of time, appreciating it for what it was, but expressing a sadness in its transience. That feeling is echoed in Novo Amor's wistful lyrics:
Hallowed, but hesitated,
shallow, but full in all your veins,
shadowed by every other weight.
Hollow, a doubt can make it
borrowed, a love that never came,
I followed in every other shade.
This is one moment and memory he will take to the grave. Its importance is too great, too dear to part with. Time is the enemy, in that sense; as days turn to weeks, and weeks to years, it becomes all to easy to flood our senses with new experiences that rewrite history, leading us to minimize the impact of certain events. "Carry You" is, in a sense, Novo Amor's fight against that natural current: Quite literally, the song itself captures the moment, encasing the story and its emotional content in a permanent wrapper of sorts. Lacey also proclaims this attitude in lyrics, summoning immense strength from within as the strings swell around him:
Let it lead your love away,
I never strayed
let it bury you away
in all your blame, in all your pain,
I will carry you always.
"Carry You" is almost certainly inspired by loss, yet there is so much more to it than that. Vibrant instrumental harmonies evoke an immersive array of feeling, engulfing us in the seductive depths of Novo Amor's past and present worlds. "Carry You" shows us the full extent of human connection; the pain of longing, and the beauty and power of memory.
— — — —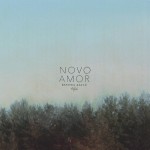 cover © Rhodri Brooks
:: Listen to More from Novo Amor ::