Intimate, urgent, and beautifully vulnerable, MakeShift introduces Alycia Lang with empowering strength and a marvelously raw folk/pop warmth.
Stream: 'MakeShift' – Alycia Lang
[soundcloud url="https://api.soundcloud.com/playlists/769372344?secret_token=s-FM7kW" params="color=ff5500&auto_play=true&visual=true&hide_related=false&show_comments=true&show_user=true&show_reposts=false" width="100%" height="450″ iframe="true" /]
---
Singer/songwriter Alycia Lang may call her debut "makeshift," but make no mistake: As a musical body of work, it feels so much more permanent and lasting than that word suggests. Intimate, urgent, and beautifully vulnerable, MakeShift introduces Alycia Lang with empowering strength and a marvelously raw folk/pop warmth.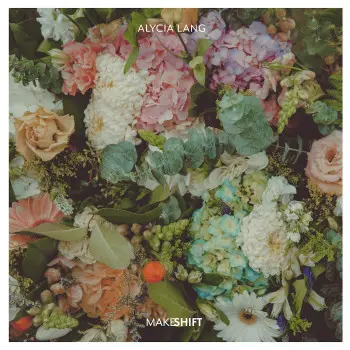 Atwood Magazine is proud to be premiering MakeShift, Alycia Lang's debut solo EP (out May 17, 2019 via Sister Figure Music). Hailing from the Bay area and currently based in San Francisco, Lang spent the past decade playing in bands like Waterstrider and Trails and Ways. She broke away from her work in other bands to focus all efforts on her solo project in 2017, intending to leave Northern California altogether; after returning to her childhood home for "what was intended to be a short stay, Lang found herself and her family awaiting evacuation orders on a daily basis, in direct line of the firestorms that swept Northern California."
MakeShift captures the surreality of a life imbalanced: Sweet, subtle, and largely unplugged, the EP's five songs wrestle with physical and emotional upheaval and the toll such experiences have on the psyche and the soul. "The Only One" begins this journey with a poignant reflection on time and place: We hear the artist looking around her surroundings and wondering whether or not she should stay. Is this the community she wants, or the weight she needs to let go?
Such questions can only be answered in time, but and certainly a healthy does of introspection. "September" finds the artist observing life before California's treacherous October wildfires, weaving a delicate and fragile tapestry of sound that feels like it could break at any moment, and completely fall apart.
Alycia Lang's songwriting is profoundly personal, yet impressively universal: No matter what she's singing about, listeners can likely find a way to shape her stories into their own lives.
In fact, the music and its meaning(s) have changed for Lang as well, with the gift of time and distance. "What strikes me most about this EP is how many different roles the songs on it have taken on for me over the course of production," she tells Atwood Magazine. "I wrote the songs on MakeShift during a period when there was a lot of transition taking place in both my community and personal life. What started as catharsis through songwriting, quickly evolved into a feeling of being able to find a sense of empowerment and directness. The songs on the EP are often pensive and might originate in heartache, but they're also steeped in power and hope."
She continues, "While I wrote the songs on the record during a time when I was initially thinking of moving away from the Bay Area, by the time I was ready to record the songs on MakeShift, what made sense to me from an artistic and emotional perspective was to involve the various sides of my musical community in it as much as possible. I had the awesome good fortune to work with different musician friends and co-producers that I know and admire in the Bay, bringing together all different sides of a musical landscape I've called home for the better part of the last decade to create something new. We were able to treat each song almost as its own stand-alone project and create and end piece that feels diverse, yet cohesive in that the songs share an origin. MakeShift for me is a snapshot in time, but it's also a project that feels like a bookend or a capstone project to certain period, setting the stage for a new chapter and coming to peace with an old one. In the end, MakeShift is a title that embodies both the unsteadiness of transition and the empowerment of making deliberate change."
MakeShift is the beautiful undoing of one identity, in order to make way for something new. It traces the destruction of balance with an eloquent respect to the power and importance not only of chaos, but also of growth and rebuilding. Stream Alycia Lang's debut EP exclusively on Atwood Magazine, and bask in the glow of intimate renewal.
Stream: 'MakeShift' – Alycia Lang
[soundcloud url="https://api.soundcloud.com/playlists/769372344?secret_token=s-FM7kW" params="color=ff5500&auto_play=false&visual=true&hide_related=false&show_comments=true&show_user=true&show_reposts=false" width="100%" height="450″ iframe="true" /]

— — — —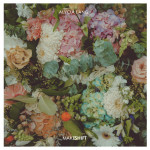 ? © 2019
:: Stream Alycia Lang ::