Falling somewhere between garage and beach rock, "Marcy" is a take on young adulthood and the reflection on simpler times.
— —
The West Coast has a sound: You've heard it before. It's dripping with calm energy and full of collected confidence. It's raw, it's beachy, airy and light. But Talkie takes the sound to a new height.
It's taken me some time to understand
Living in the past is not in demand,
So I'll run from it, I know I will.
Maybe when you're drunk you'll call me up,
And talk about the girls you used to love.
While the years go by, you're catching up.
Listen: "Marcy" – Talkie
---
Atwood Magazine is proud to premiere Talkie's latest single, "Marcy," an energetic ode to reminiscing past moments. The single comes as a follow-up to Talkie's debut album Hablas which was released in 2015.
The rock band is made of members Eric Martin, Christopher Issacs, and Bradly and Matthew Hagmann. Influenced by 60s rock and 90s alternative, the band creates a sound that falls somewhere between garage and beach rock.
I never thought that I
At 23 would stand here
Singing songs of times
I'd loved before and lost.
When I grow old,
Will I remember what I've done,
Or what I didn't do?
"Marcy" doesn't hold an uncommon sound. It's a classic indie rock tune, one with a relaxed aura and a whimsically-inviting instrumental arrangement. Though it's a timeless piece, it holds a power rarely found in radiobait indie-rock tracks. While "Marcy" obeys the common genre guidelines, it stands out because of the depth of its message and the total sound Talkie has crafted.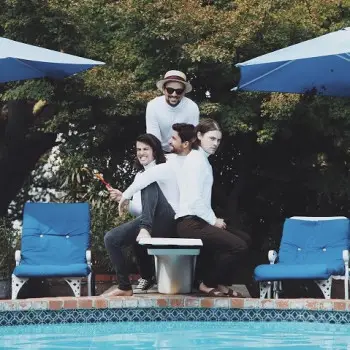 Vocally, "Marcy" is sensational. Hagmann's vocal tone creates a soothing, yet compelling and exciting dynamic which has the ability to draw listeners deep into the message being broadcast. The sound is rich, welcoming, and empathetic, all tone variations that lack in music without a meaning. It's clear to listeners that Talkie is a force of total understanding, and their music isn't lacking a purpose.
People talk and drown in their own words,
Protect themselves from things they haven't heard.
So I'll run from it, I know I will.
That concept continues when "Marcy" is lyrically evaluated. Inspired by a post-college job hunt, the desperation behind the longing for simplicity is easily relatable.
"Marcy" was written at a point in time shortly after graduating college," said Brad Hagmann. "I remember thinking the world was pretty open before me -I had a college degree, solid grades, and decent work experience, but I wasn't able to get a job. For the majority of my life growing-up, I had thought the road before me was pretty simply laid out. I'd work hard, graduate from a good school, work a solid internship, and naturally, land a decent job. Well, as many of my peers also came to find out, things don't always work out the way you plan. I floundered pretty hard for a while, and found myself looking back on simpler times in my life for comfort.
The tune dives into the concept of reminiscing, quickly transitioning to the existential concept of what will be remembered in our last days. It's a thought process many young adults have had: how they've taken for granted simpler times.
Instrumentally, Marcy is impressive, with guitar riffs and a full-blown mix of garage and beach rock. The band has a vibe like a west coast Twin Peaks, or a raw comparison to indie rock powerhouse Smallpools. Whatever way you spin it, "Marcy" is a fitting debut for new listeners, and will easily find its way into genre-bending playlists.
— — — —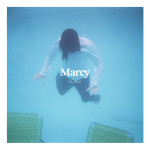 © BobbyD & Boyclothes
:: Listen to Talkie ::