Finding beauty in the chaos of our world, Nashville's Andrew Combs bottles despair with hope in "God(less)," the lead single off his forthcoming new album, 'Sundays.'
Stream: "(God)less" – Andrew Combs
---
Our flawed human existence, even in its most harsh and ugly form, can look beautiful, worthy, and God-like.
Everybody makes mistakes. Nobody is perfect. This is known more than ever today, as people are more willing to be vulnerable and open about how they truly feel. The battle to normalize mental health issues is trudging along allowing those who fight it to know they are absolutely not alone. At least not as alone as they maybe thought they once were.
There is something beautiful in accepting the bad with the good; in knowing that just because we are capable of doing bad things and feeling bad, we are still capable of doing good and feeling so good. It's the power in knowing feelings are fleeting, and that we should always have hope in what's to come. Andrew Combs bottles this despair with hope in "(God)less," a song that highlights the beauty in our lives and the good in our world.
Atwood Magazine is proud to be premiering "(God)less," the lead single off Andrew Combs' forthcoming new album Sundays (out August 19, 2022). Combs wrote the songs off his upcoming album after having a mental breakdown. This experience led to the album being less Americana and a bit darker, mirroring the artist's state of mind. Combs collaborated with Jordan Lehning and Dominic Billet to create this album. They went to the studio every Sunday, which eventually led to the album's title.
In Combs' words, "'(God)less' is about how our flawed human existence, even in its most harsh and ugly form, can look beautiful, worthy, and God-like. The message of the lyrics felt like a great album opener because, at its core, the record is about slowing down and finding grace and importance in the chaos of the world right now."
Starting with bluesy guitar plucks and peaceful hymns, Combs' delicate voice chimes in,
Shame, shame on you and me
Shame for all to see
The deluge of deception.
Words, words heard from the shroud
Turn into words you yell out loud
Just looking for attention.
Yet we are capable of such a mess,
God still lives on in godlessness
A drum beat joins for the second voice as Combs adjusts and strengthens his voice to sing out these next words,
Real, what is even real?
Watch my pencil spill
All that truth on the paper.
So sing, sing if you can stand.
Stand if you can clap your hands
One more round for the maker.
Yet we are capable of such a blooming bliss
God still lives on in godlessness
[Look around]
As Combs pleads for listeners to look around, the song breaks for a solo, allowing them to do just that before he sings the final chorus,
Yeah we are capable of such a mess
And God still lives on in godlessness
In godlessness
In godlessness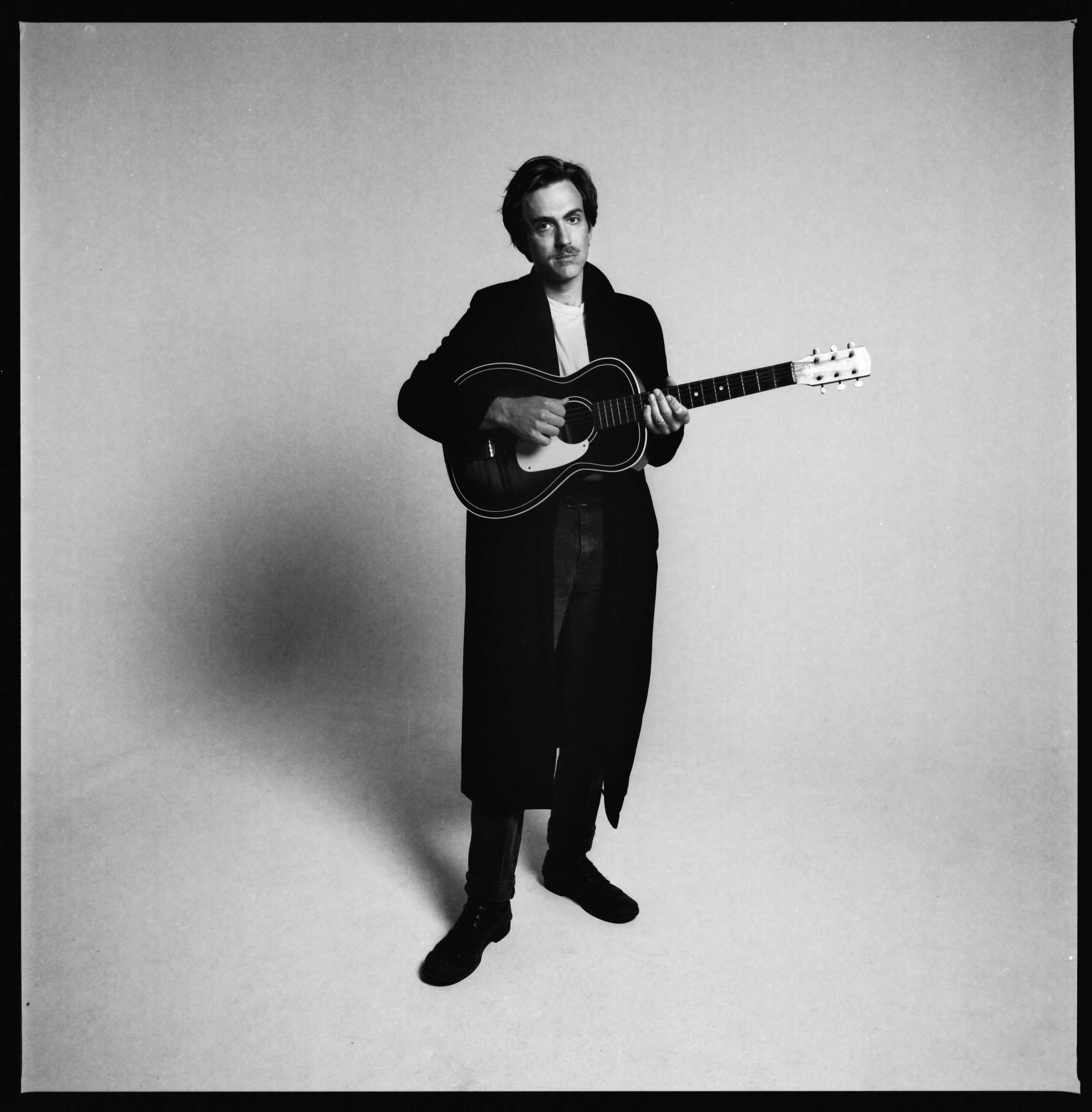 Combs digs deep to get vulnerable with this song.
He tackles those inner insecurities and panicked moments most of us have, while still remembering to hold onto positivity for what is next. The instrumentation matches his uncertainty with that hope, allowing us to feel just as he feels. Be sure to listen, and remember to hold onto hope for what is next!
Stream "(God)less" exclusively on Atwood Magazine. Andrew Combs' Sundays is set to release August 19, 2022 via Loose Records (UK/EU) and Tonetree Music (US digital).
— —
Stream: "(God)less" – Andrew Combs
— — — —
? © Alysse Gafkjen
:: Stream Andrew Combs ::
---