Every Friday, Atwood Magazine's staff share what they've been listening to that week – a song, an album, an artist – whatever's been having an impact on them, in the moment. Here's this week's weekly roundup!
— — — —
— —
:: "Santa's Coming For Us" – Sia ::
Okay, I know it's a little early for Christmas music. But Sia's latest single "Santa's Coming For Us" is a jolly Christmas masterpiece that I can't stop playing. I listened on the release day, not planning to add the tune to my playlist until more appropriate timing, but it's been stuck in my head and only makes me want to blast it louder. It's not your typical holiday celebration: the track is bright, mainstream pop gold. It isn't instrumentally heavy: it's an absolute bop that will have you dancing all the way to Christmas.
---
"Tonight"- Kidswaste, Manila Killa
Alex Killian, Foster City, California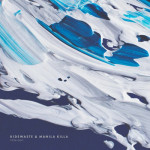 This week I've been mesmerized by the incredibly soothing track "Tonight" by Kidswaste and Manila Killa. To be honest, I'm always stoked on a Manila Killa release since he's one of my favorite producers in the game right now. That said, this track shows a lot of maturity, restraint and vision from everyone involved, including Chelsea Cutler on vocals. Her work is absolutely gorgeous, with a heartfelt and stirring delivery. Meanwhile, the production perfectly encapsulates a warm and fuzzy feeling; the kind you might get while wrapped in a cozy bed on a cold night with someone you love. The more I listen to it, the more I want to, which is exactly what you want in a great single. More than anything, this song elicits a feeling of comfort and love for me. It makes me want to really cherish the moments I have with the people I care about. For that reason, it'll probably be my number one track for the upcoming winter season, and I'm not mad about it.
---
:: Turn Out the Lights – Julien Baker ::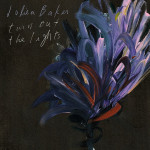 This week I've found myself alternating between Julien Baker's Turn Out the Lights and Pinegrove's new single "Intrepid." Both suit the recent temperature shift in New York as we enter the crisp, cool part of the Fall, because both feel like perfect takes for sitting around an Autumn bonfire with a big sweater on. Pinegrove's Evan Stephens Hall is more ambitious, belting out his drawl when the song swells, but he dizzily sings the softer parts in a way that makes him sound like he's trying to find the right words to say. It's a perfect sounding love song from the road, after Pinegrove have grown to one of the must-watch bands in indie rock. Baker's Turn Out the Lights is a step up from 2015's also excellent Sprained Ankle. She's better as a lyricist, but mainly, she's learned how to fit both cathartic atmosphere and comforting intimacy into the space of her songs. It's the rare type of album that I had to cut my first listen short, because I didn't want to return back to work in tears. Baker taps into a very real sense of sadness that few other artists can bring out of me.
---
---
:: "World Gone Mad" – Bastille ::
This week has blessed us with a new track from Bastille, "World Gone Mad." It strays far from Bastille's usual tendencies for complex and experimental arrangements. Its charm lies in its simplicity. Bastille revert back to a single acoustic guitar and soft rhythms layered beneath isolated vocals. While it lacks the sting and vigor of other Bastille tracks, 'World Gone Mad's' unorthodox approach brings with it a realm of new, emotional depth. This isn't to say Bastille's repertoire ever lacked emotional depth. 'World Gone Mad' is a new path of creation taken by the band and with that comes a whole new perspective on past themes.
---
:: Warm Glow – Hippo Campus ::
I was fortunate enough to see/work a free Hippo Campus show at my University Thursday night, so naturally, I listened to Hippo Campus all week in preparation. While I've been a fan of theirs for a while now, I had a hard time listening to anything other than "baseball" this week, which is a song off of their newest EP warm glow. I love how energetic and full of life this song is. Like much of the music in Hippo Campus's discography, this song feels like a Summer day, which seemed fitting this week being that the weather returned back to its hot and humid state. But what I seem to love the most about this song is its lyrics. If you look more into the lyrics of the song, it seems to have a more personal meaning to the band, as it's describing the band's bassist Zach Sutton, or in this case, "moonboy," and the lyrics seemed to have been partially borrowed from the words of a good friend of theirs, who also happens to be a poet. Being a writer, lyrics are important to me, so seeing how personal this song is only adds to how incredible the song already feels. There's an innocent and childlike feel to it, and it's totally infectious. There's somethin' fiction 'bout the way that reality's goin…
---
:: "New Year's Eve" – Pale Waves ::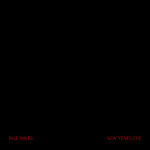 This week, I have been obsessing over Pale Waves' newest single, "New Year's Eve." Pale Waves have become somewhat of a buzzworthy it-band, thanks in no small part to their connection to cultural and musical behemoth The 1975. While there are a million comparisons that I could make between the two, I want to point out very clearly that Pale Waves have never needed to ride the coattails of their mentors, and can very much stand on their own. The new single drips with nostalgic lyricism and airy instrumentals, captivating its listener by the time it dives into the first chorus. Vocally, lead singer Heather Baron uses her sirenic lilt to entrance listeners and, coupled with the band's dreamy instrumentation, Pale Waves curate a sound that is nothing short of charming. Specifically, "New Year's Eve" feels like a definitive growth for the band compared to their previous two releases, and shows their true artistic promise.
https://www.youtube.com/watch?v=Tkp0IZn8Awc
---
:: "Emotion" – Curls ::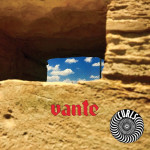 A song that's been a wonderful discovery for me is Curls' "Emotion." Curls is Christopher Owens' new band, and when I chose to wrote about "Honey Bunny" by Girls (his old band) for this week's Nostalgia Tracks, I found myself researching him and came across his new project. Coincidentally, their debut EP Vante was also released this week, but "Emotion" is the song that really shines. The guitar sounds classic, a tone which you would find on a rock song that is not from this time. Owens' layered and slightly vocals are a step away from his previous work, where his voice was presented as raw as possible. The lyrics are comforting, honest, like a hug from a best friend – but because it's Owens we're talking about, it's your cool best friend. It's a solid debut single from the band, especially when considering just how well-known their frontman is. Again, Owens is in a California band that doesn't completely sound like California, at times just as beach-y as it is urban. If you're into some soft rock which encourages you to express yourself but in a non-cliché, Disney Channel way, this is the song for you.
---
:: Dua Lipa x Gallant ::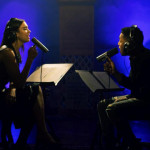 There is something special about artists honoring other artists with spectacular covers. Dua Lipa and Gallant's "In The Room" cover of Amy Winehouse's "Tears Dry On Their Own" is perhaps the best I have ever seen. I watched this once and immediately had to watch again and again (and again). Their voices blend together so seamlessly and the arrangement give the song a slightly slower, more soulful (if even possible given it is an Amy Winehouse song) feel. What is best about this cover, is that you can tell these two musicians genuinely feel that this song they're singing is one of the greatest songs sung by an actual legend. Their facial expressions and the movement of their bodies exude a connection to this song – it is truly something special to watch. And if you do watch it – get ready to probably watch it a few more times.
— — — —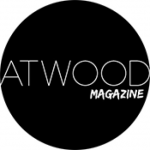 ---