Atwood Magazine talks to the man who was making dance music before it was cool, UK underground producer/artist MJ Cole.
— —
London-based artist MJ Cole has been at the forefront of dance music for years now. After receiving a classical music education at the Royal College of Music, he morphed into somewhat of a dance music-extraordinaire, with his debut album Sincere receiving Mercury Prize and Brit Award nominations in 2000. In the following year, he beat out Dr. Dre and won MOBO's Best Producer award.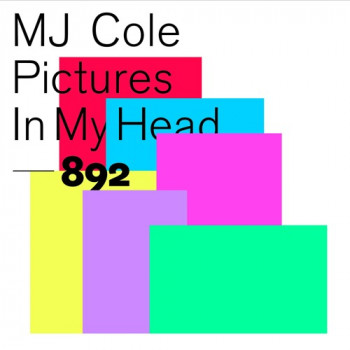 Ever since, he's been frequently collaborating with artists who rose to become household names, grime artist Wiley is an example, as well as Sam Smith and Jimmy Napes who he co-wrote a song with for Mary J. Blige in 2015.
Cole's latest release, Pictures in My Head EP, is a dissection of a song's bare bones as well as a celebration of his talent as a songwriter and producer. Out of the six songs on the record, five are different versions of the title track – a testament to Cole's skill and experience.
Atwood Magazine caught up with Cole after the release of his EP to talk about his trajectory so far, the EP itself (whose title track had a video directed by Blade Runner 2049's Nik Hill), and what he has in store for the new year.
A CONVERSATION WITH MJ COLE
Atwood Magazine: How did the collaboration with Nik Hill for the "PIMH" music video come about?
MJ Cole: I knew from the start this was a very 'visual' track. I had some ideas for the video, then someone from my team showed me Nik's stuff and I thought – yes, he's the guy. We then jumped on a call and the vision he had mirrored mine exactly. We didn't even need to send a brief. He just got it. I was so chuffed with the end result and hope to work with him more in the future.
What was the idea behind having an EP comprised mainly of different versions of "Pictures in My Head"? How do you think the song changes (other than sonically) on each track?
MJ Cole: I wanted to showcase the song. Grace (who I wrote the song with) did an amazing job conjuring up this world with her lyrics and we wanted to do an acoustic version, then I knew I wanted some remixes so we reached out to High Contrast and Owari then thought sod it let's bundle this all together and do it like an old school 12" single and drop the video on the same day.  
I saw you remixed Dua Lipa's "Lost in Your Light" - what's the process like when you're re-working another artist's song? Is it hard to find a balance between putting your own spin on the song but also making sure the original one is honoured?
MJ Cole: I really enjoyed doing that mix, one of my favourites from this year. I rarely pay much attention to the original if I'm honest. I like to start with the parts of the song which means sometimes i'll only hear the original song once (when deciding whether to take on the remix). I listen out for soulful vocals and lush instruments which the Dua Lipa record had plenty.
What's your songwriting process like?
MJ Cole: I always start at the piano. It's where I trained musically and always begin anything from there. For "Pictures In My Head" I was playing around with some simple chord progressions. Once I'd got something down on the piano I record it and then go to the midi and synths in my studio to play with them – but they are always the backbone of the song. With "Pictures In My Head" I then brought in Grace to work on this idea with me in the studio and she killed it.  
I know you had a pretty classical training in music. How did you start making dance music?
MJ Cole: Yeah it was as classical as you could get really. Piano from as early as I can remember up to scholarships to the Royal College of Music. I discovered dance music from going out and hearing it. I was going to hardcore, drum and bass and jungle raves mainly. It was such an exciting time in London. I would come home from the raves and try and replicate what I heard in the clubs in my bedroom.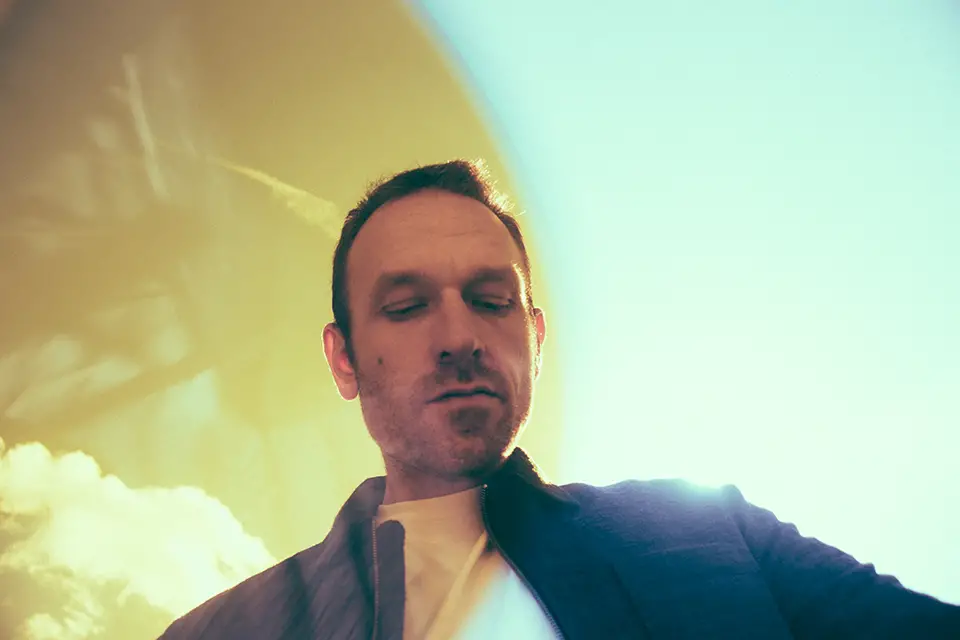 There's been such an increase in the number of DJs and producers recently, with people like Calvin Harris, Avicii, Steve Aoki, and so many other artists, bringing this music to the foreground of culture. How have you seen dance music grow and change all these years you've been in the scene?
MJ Cole: It's always changing and shifting which is what I love about dance music. Calvin is especially someone whose progression I admire…He started off in a chip shop in Glasgow and is now playing stadiums in America. I feel though that there is too much emphasis on the DJ, especially in nightclubs. Nightclubs are for dancing and interacting and listening to music – they shouldn't be churches for everyone to worship at the altar of the DJ. 
Who are your favourite artists in the London music scene right now?
MJ Cole: I've been working with a lot of hugely talented songwriters recently for my new project. One of which is Bruno Major who I'd encourage everyone to listen to. I also really like a producer called Couros who released a great EP last year called Jupiter. Then of course the UK rap/grime scene is thriving. AJ Tracey and Dave are doing amazing things and carving their own lanes and going from strength to strength.

Any dream collaborations?
MJ Cole: I was lucky enough to work with Todd Edwards this year. He was on the list. Thom Yorke and Damon Albarn are also on there. 
What do you have in store for 2018?
MJ Cole: I've been writing a new project for the past year or so. The plan is to have it out in 2018 if it all goes to plan. I'll also still be DJ'ing and developing a live show alongside the project. hope to see you there! 
— — — —
— — — —

photo © MJ Cole


:: Stream MJ Cole ::